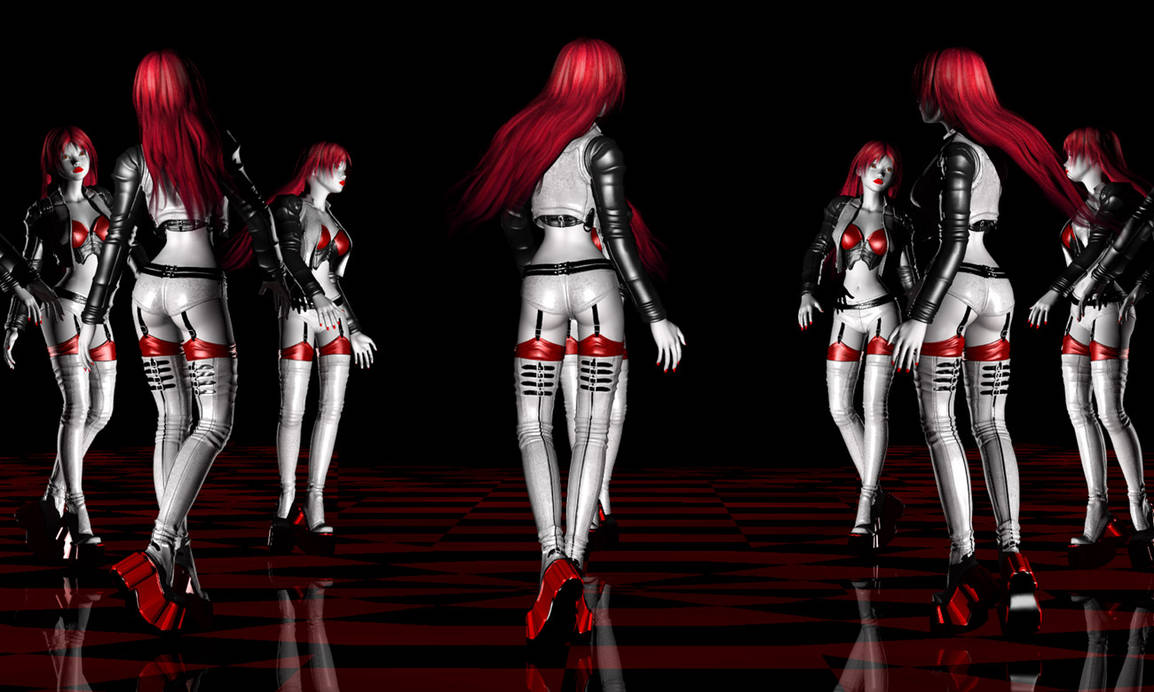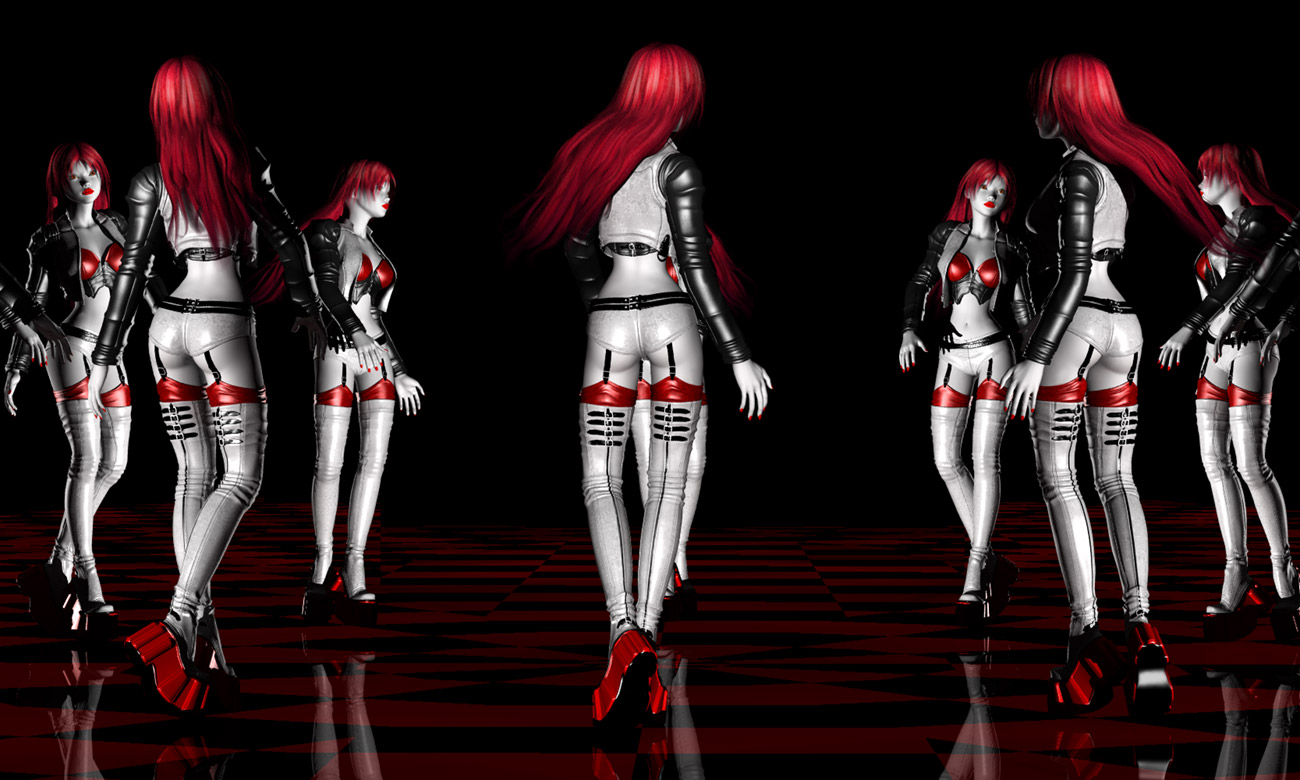 Watch
... one woman.

The Technical Stuff:
Poser --> PoseRay --> POV-Ray

Reply

Reply

Makes me think of "time slice" effects turned inside out.
Reply

Care to explain that one?
Your comment gives me a thought. There is time involved for a reflection to bounce off a mirror and come to the eyes, so we always see ourselves in the past when we look in a mirror.
Reply

by "time slice" effects I meant the film-making effect from The Matrix, you know, the circle of cameras thing, or also the "bullet time" effects
[link]
I guess it was the sense of the frozen pose seen from multiple angles at once implying rotation, but the rotation fragmented, thus "inside out"
It was really just a mental riff off of the image, just like your thought riffs off of my comment. Neat idea btw and I guess the deeper the reflections go, the deeper back in time? I believe that Minimalist sculptors such as Robert Morris and Robert Smithson did get into some speculations like that with their mirror installation pieces.
Reply

Are these copies? or are there reflective surfaces in the scene?
Reply

She's in a diamond shaped room of mirrors, facing a sharp corner. One woman, four mirrors. Oh yeah, and I used your leathers.inc.

Reply

Wow! It took me a while to see the edges of the mirrors. I thought they were anomalies in the floor pattern at first.
Glad the leathers are working for you.

Thanks for posting the link to the other leather include file. I think if I stretch that normal, I can use it for skin bumps in my photorealistic skin experiments.

Reply

True, its really hard to tell where the mirrors are.
I tried a combination of your leather textures with primate1's leather normals, it didn't look so good on this piece, but I gotta experiment with that some more.
Skin experiments (Silence of the Lambs comes to mind

) - I can't see that normal being used as a normal human skin, but what do I know.

Reply

Doh!
I wanted to try that experiment as well! ( The one using his normals with my leathers, that is. )
If you think about it, leather is a preserved skin.

Anyway, I think the normal would have to be modified. It should look better than bumpy dots though.

Reply

Or you could make a leathery skin. That could be interesting/strange. Not exactly magna/anime though.

...

Reply

Hmmm.... Imagine a rectangular room with mirrored walls. Standing in the room, you'd see yourself repeated forever in all directions, if I'm not mistaken. Would take forever, more or less, to render. Is that what this is? Sort of?
Reply

Yeah, pretty much, except it's a diamond shape, not a rectangle. It rendered surprisingly fast. Only 2 lights. More lights make render time go up. Reflection does too, but I'd say this rendered in about an hour (maybe a little more) at 1667X1000 pixels.
Reply

Interesting. So, is it mirrors or rotation?

She looks a bit high maintenance...imagin buying a gift for her..there goes my month's pay check..cool pumps though..
Reply