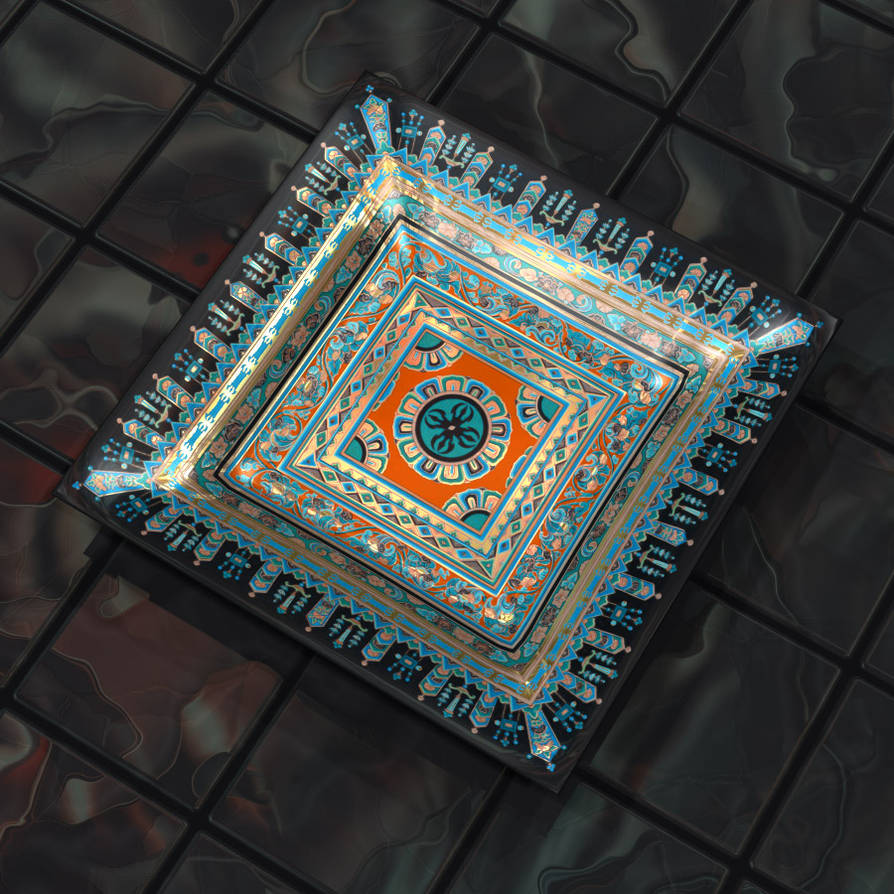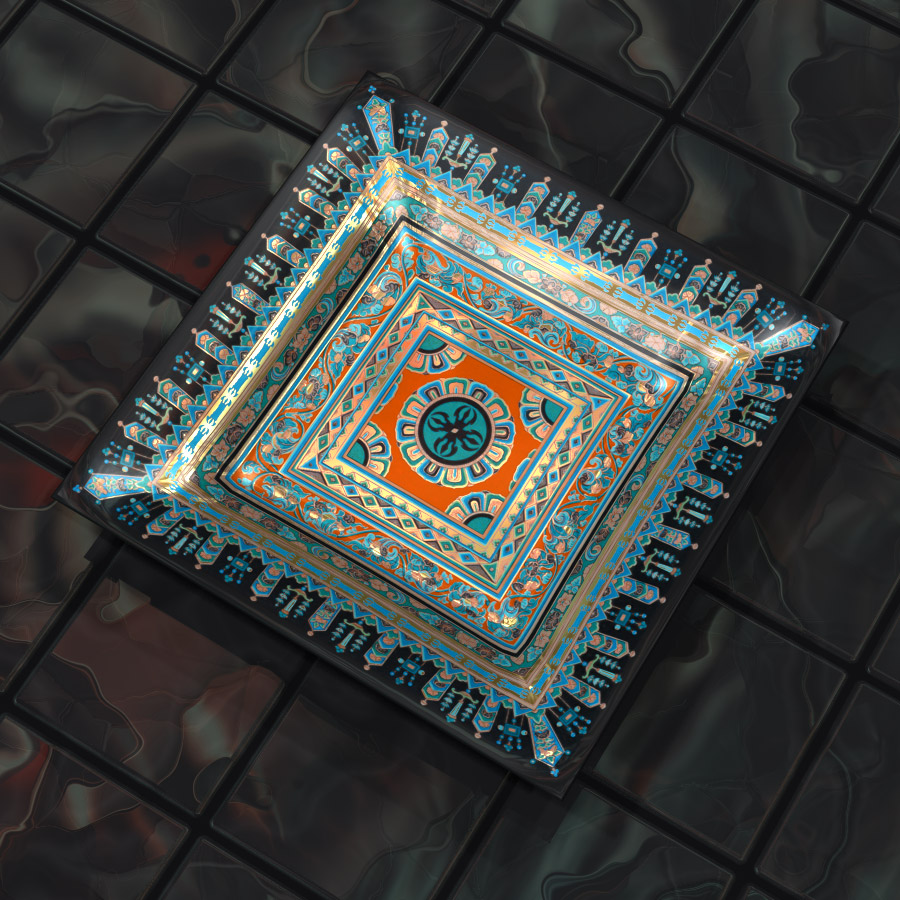 Watch
A Chinese dish modelled in Blender. Rendered in POV-Ray. You can map different materials for an object in POV-Ray using a grayscale image. This is what I did to get the gold material into the pattern. The pattern is from a book I picked up today called Chinese Patterns by Pepin Press - great book.


Incredible work!

Reply

Pretty damn good Janet!! A fancy snuff box maybe??

Reply

Thanks Phil. Snuff box?

Its a DISH Phil, Geez...
(sorry, I was just in a mood to give you a little shit, please forgive me, PLEASE??

).
Reply

I made the same mistake, but I do believe it's a dish, i.e. concave, not convex.
Reply

Incredible. What's really incredible is that in real life such patterns would have been done by hand.
Reply

Yes, all of the patterns in the book are amazing. I'm just glad I don't have to make them by hand.

Reply

uhhhhhhmmmm.... WOW!
The pattern map worked great for the gold "leaf".
Reply