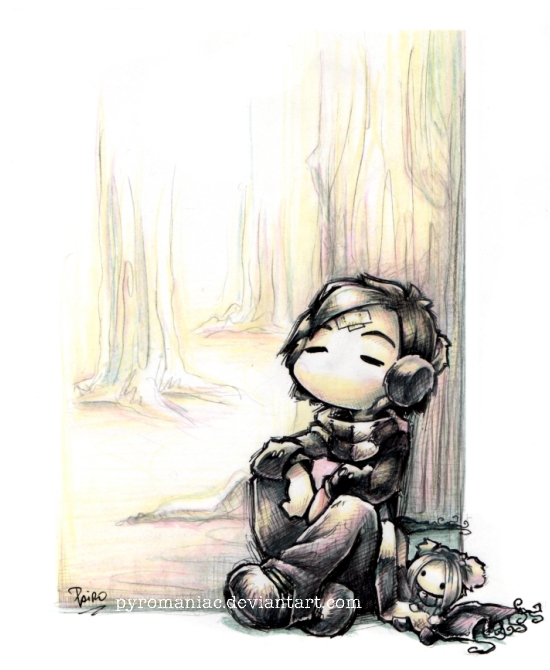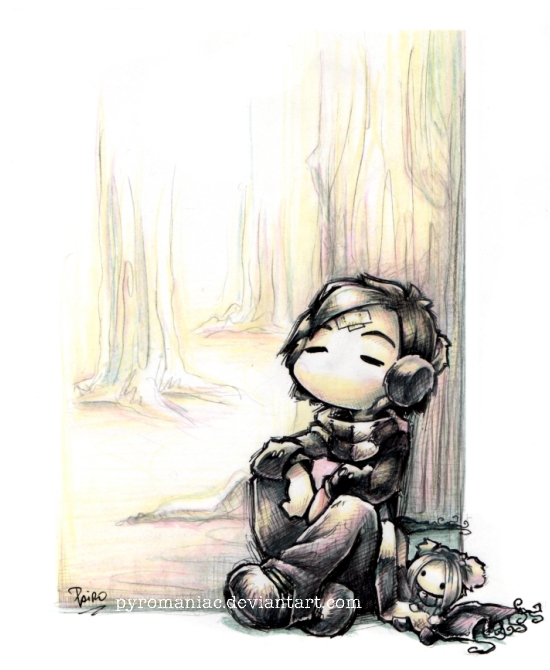 Watch
This, at first, when I was doodling it, I was going to make it a winter-themed picture...
As winter just started officially here in the south hemisphere...
And today is the 4th day of it..

I like keeping track of that n__n;

I got carried away by the music and ended up doing this, no clear subject... but..
Well, I wanted to try something with a different colouring technique.

Still, the feeling of calm remained intact...

and named it "sunrise forest" obviously for the colouring, and the trees in the snow, you can kind of see there...
(just don't look at them closely, they took me 5 minutes 9__9 it was 3am and I wanted to go to bed already.)

---

Time taken: about an hour and a half.
Media: prismacolor colored pencils.