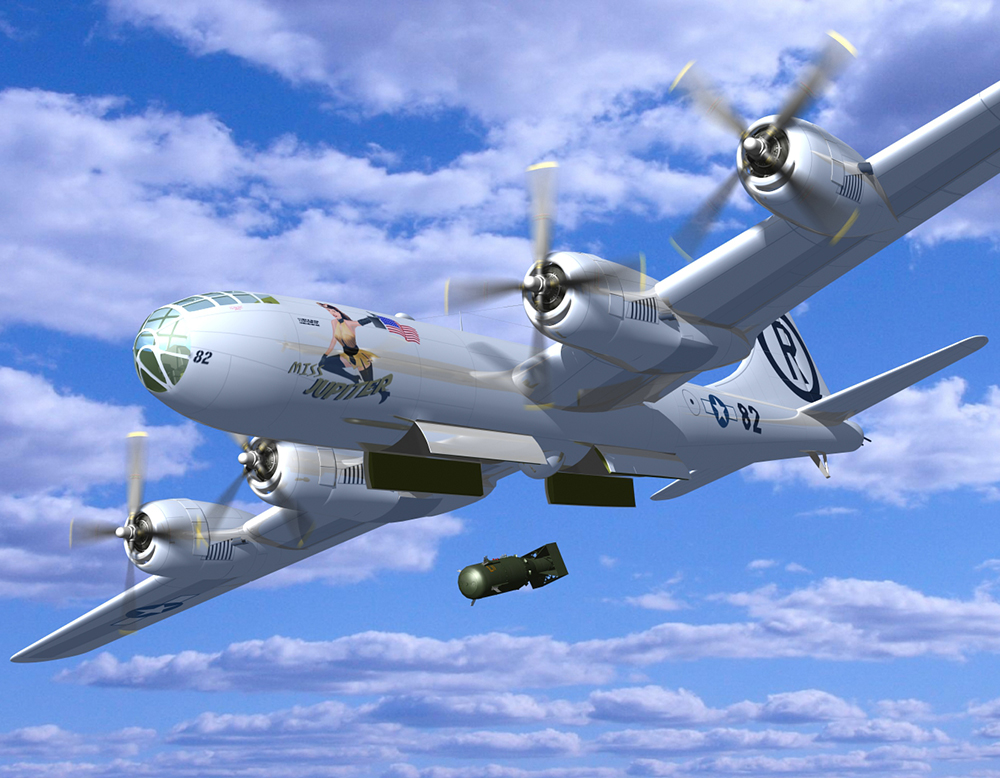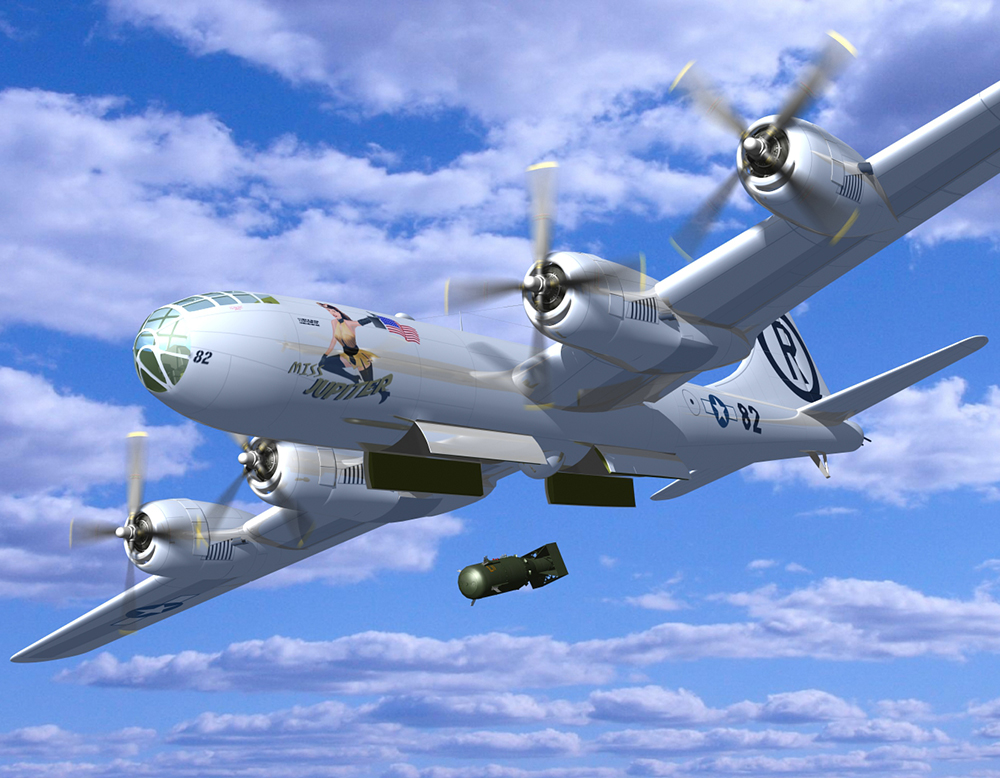 Watch
In the Watchmen alternate universe, Victor 82 (the B-29 that dropped the "Little Boy" atomic bomb on Hiroshima) is named "Miss Jupiter" instead of "Enola Gay." The nose art is patterned after the artwork used in Zach Synder's film adaptation.

Did you draw the nose art by yourself or you get it from somewhere ?
Reply

The bomb bay doors were ganged together. The aft bomb bay carried two removable fuel cells, mostly there to act as a counterweight to the big bomb in the forward bay.
Reply

Why two bomb bays open for just one bomb?
Reply