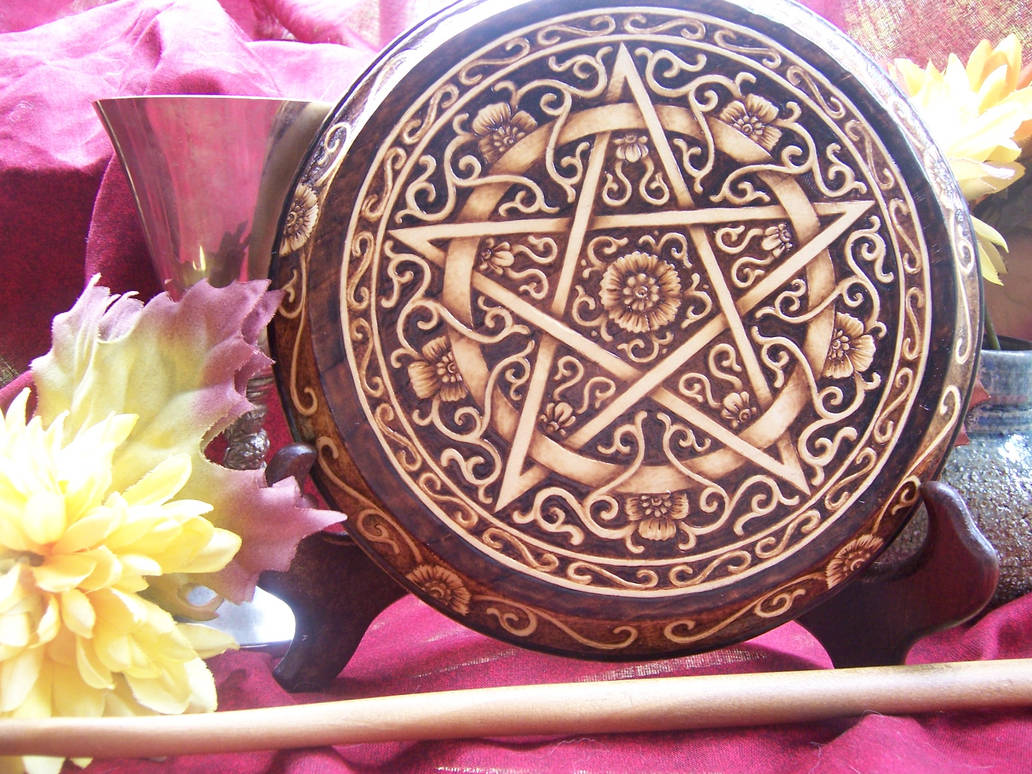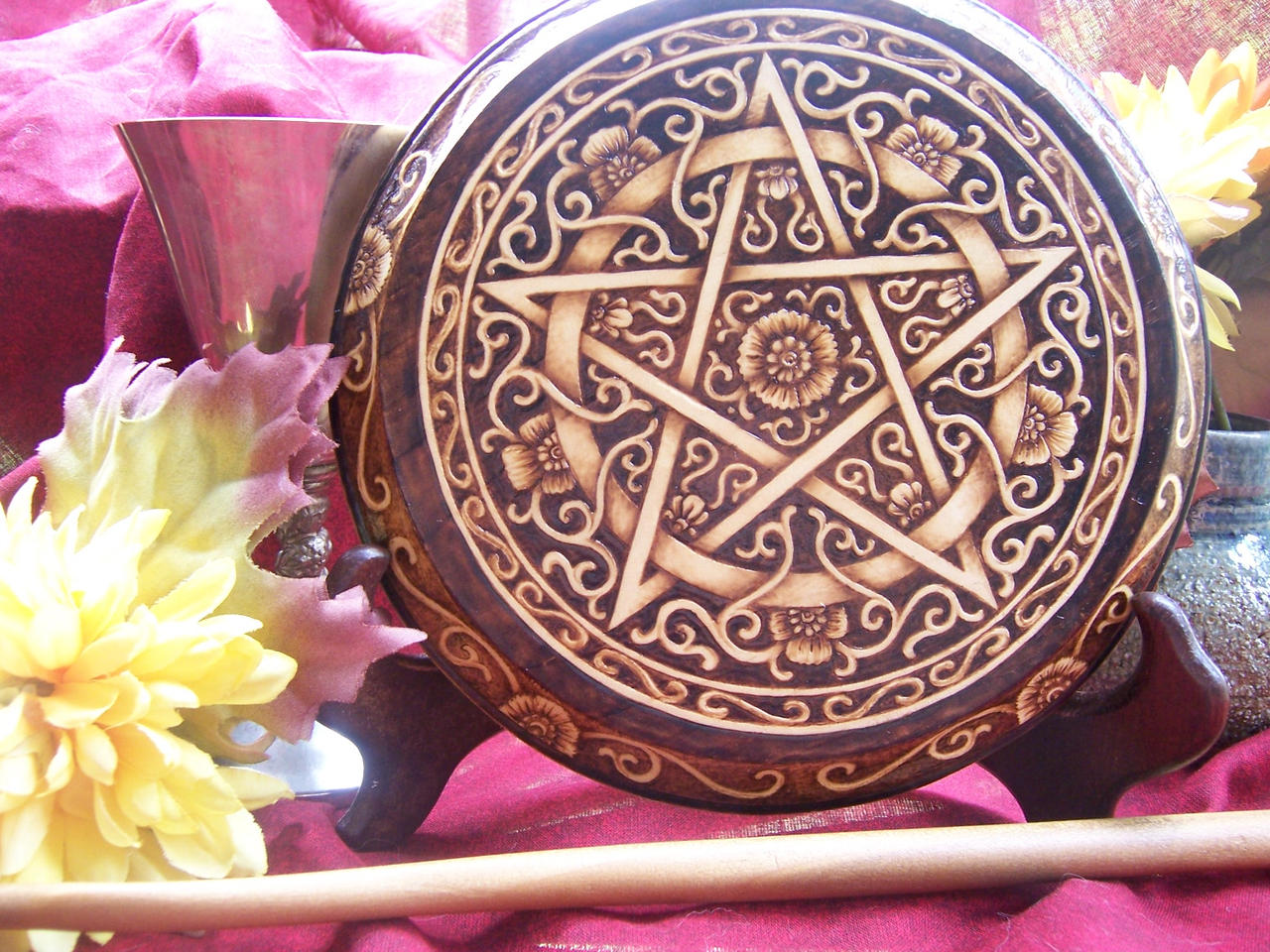 Watch
Wow, I never thought I would get a DD... amazing, and thank you!
A fairytale come true...
After two months, this pentacle is finally finished!
The Briar Rose pentacle is a One of a Kind design hand pyrographed on a 7-inch (17.8 cm), solid wood plaque. It features a profusion of scrolls and swirls, with stylized wild roses throughout.
The design was drawn directly onto the wood, then carefully hand-burned using a pyrography (wood burning) pen.
No paints, charcoals, colored pencils, or other media were used; the design was created completely with a wood burning pen. (And a ruler, a compas, and a no. 2 pencil, to be precise!)
It has been lightly sealed with a water-based varnish.
An in-progress shot is here:
[link]
Check out my Etsy shop: www.parizadhe.etsy.com
And I'm of Facebook as well:
[link]
Daily Deviation
Given 2010-11-22
Briar Rose Pentacle
by *
parizadhe
is an outstanding piece of pyrography. This wood burning has an astounding level of detail and the solid burned areas are extremely smooth with no spotting at all. A fantastic work by an amazing artist! (
Suggested by Exillior and Featured by MyntKat
)