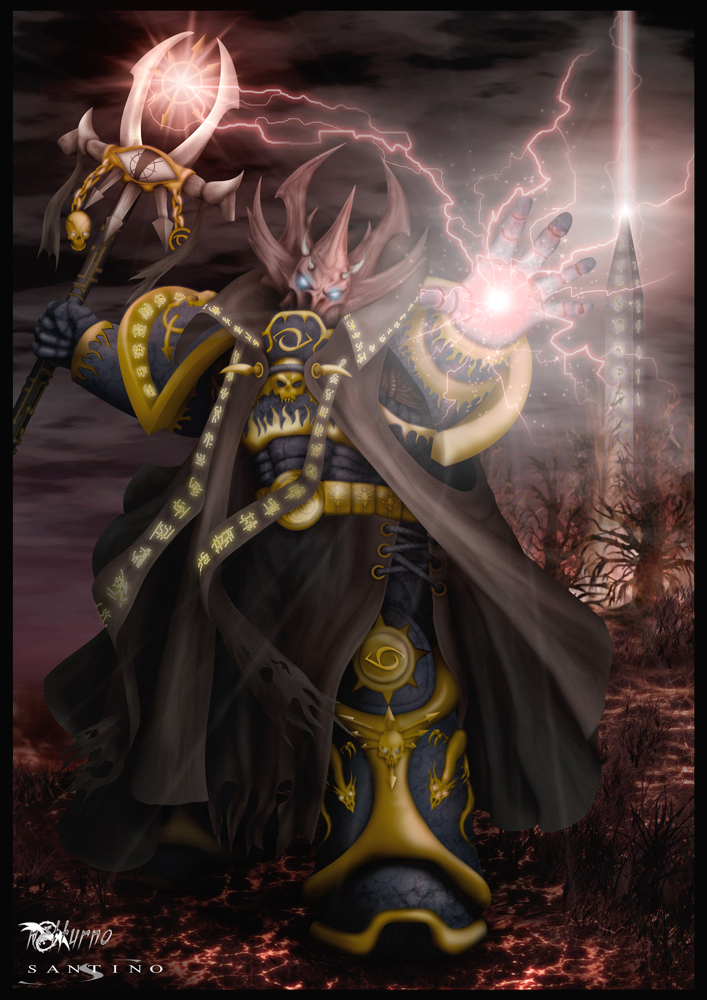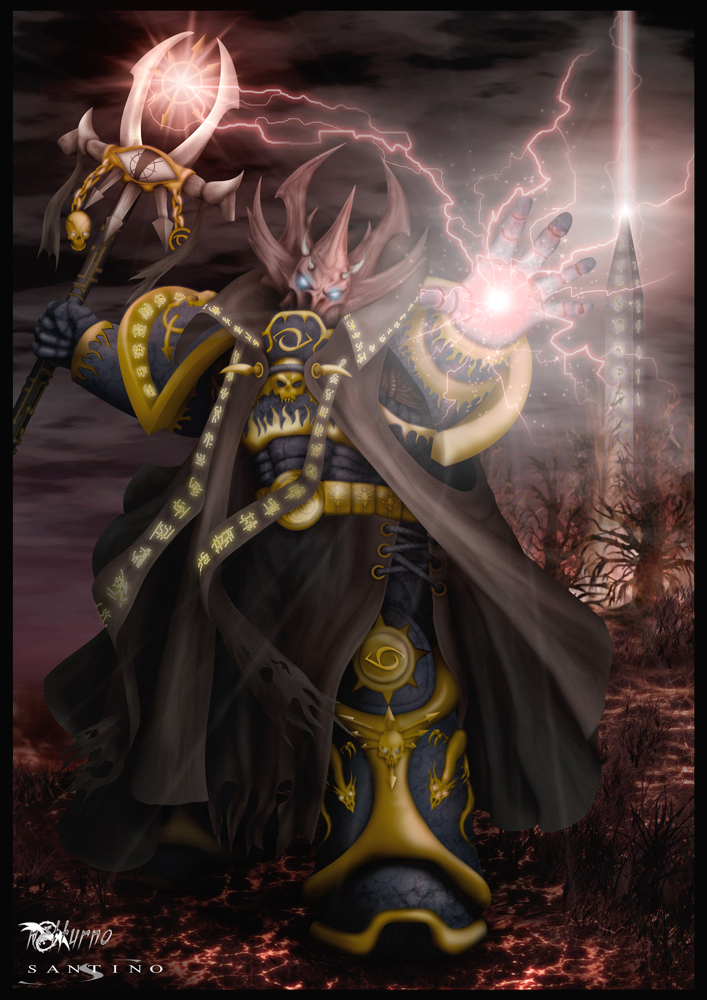 previous work-modified and completed.
Chaos sorcerer of Thousand Sons.

Ща что-то скастует...
Крутой колдун.
Reply

The warp does your bidding!
Reply

Good details, good lighting.
But why it looks like plastic?
Reply

Reply

Lighting perhaps. Too dark shadows, and there is no parasite reflected light. Because of what the shape and texture of the object is not understandable. I assume that.
Reply

haha awesome

should I write a decent critique?
Reply

Reply

Okay. So, the coloring is awesome

Really like the choice of colors. Usually the thousend sons are...too blue, ya know? The effects of the lightning turned out really good, chapeau. I also love all the details on the robe and armour, really nice.
The only things that might bother are that maybe the foot looks a bit too big, even though he's wearing a power armour, the arm throwing the lightning looks kinda odd...too short somehow, and the arm holding the staff doesn't fit with the shoulder-pat (called like that?).
But overall it's really good, and way better then anything I could aspire to do.
Reply

well...this fellow was one of the first attempts of drawing in wh40k universe so this pic couldn't escape some mistakes)
Reply

An overall awesome piece of work! Well done.
Reply

Awesome! Great face and clothes

. Shading is awesome

Reply