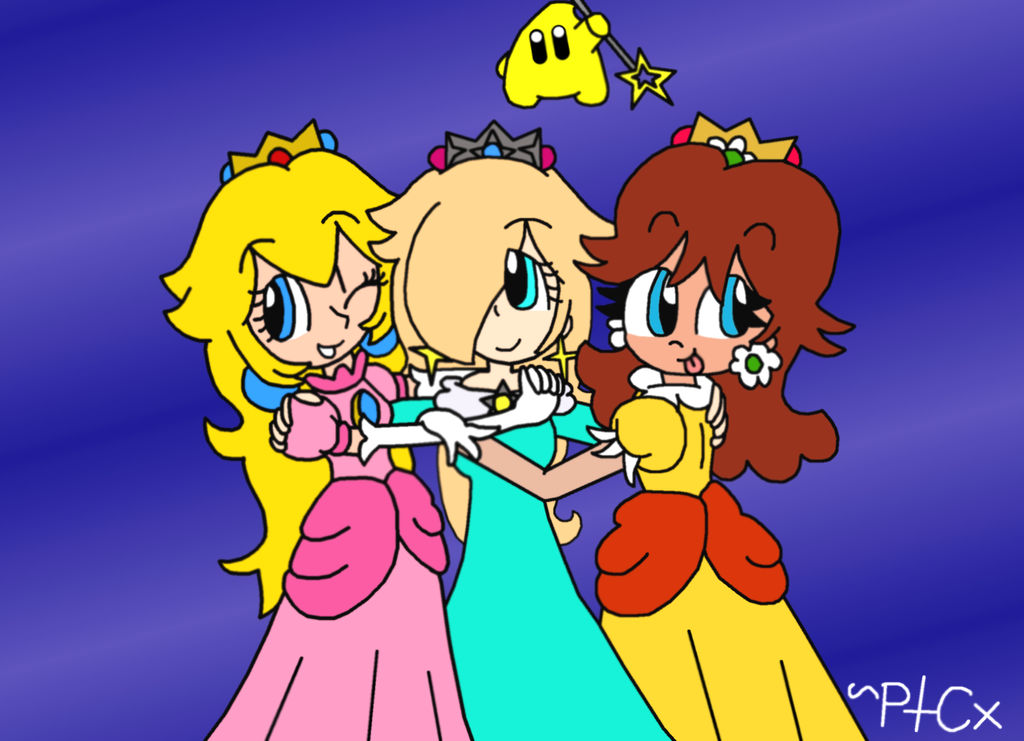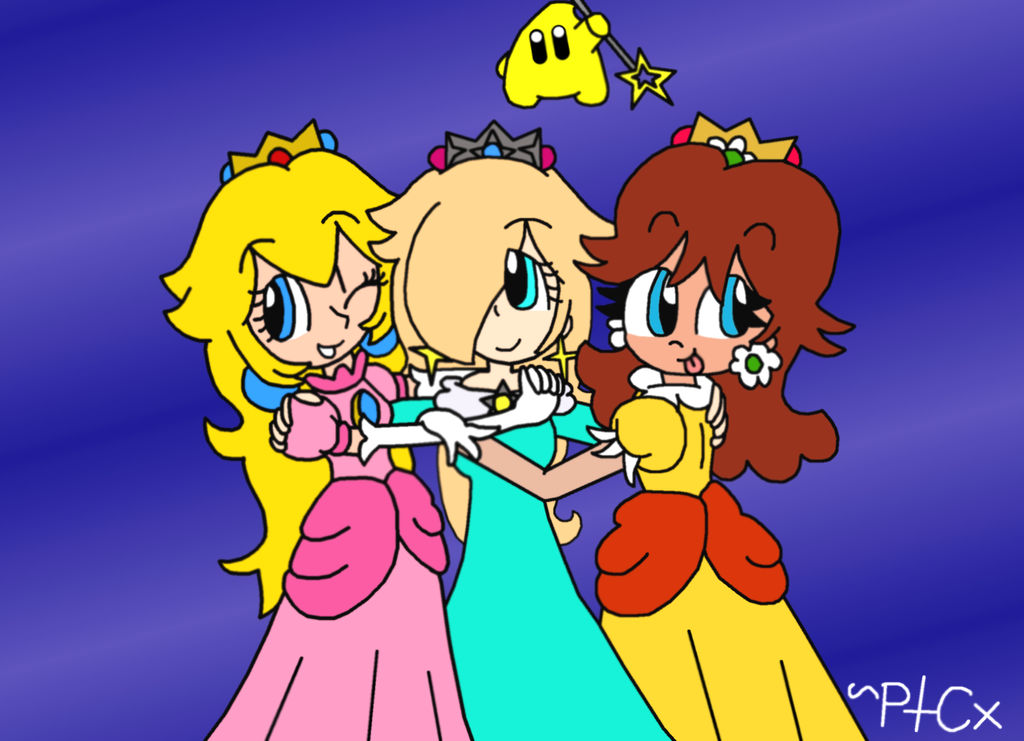 Watch
Original:
Drawn on January 26, 2011 - Remade on December 12, 2011


Why'd I choose Group Hug?

1: I enjoy drawing group pictures. Plus practice on physical contact. XD
2: Me and a few friends argued over who the best Mario princess is, I said all of them because they're all different and awesome. So you get all 3 of them here.

WUT KIND OF EXCUSE IS THAT.
x]
Goddamnit! Daisy's left arm is coloured incorrectly, I've fixed it but DA won't let me re-upload it!
'Fraid you'll just have to ignore it, cause DA's being a bitch.

Peach, Rosalina, Daisy and Luma (C) Nintendo
Art (C) *
paratroopaCx