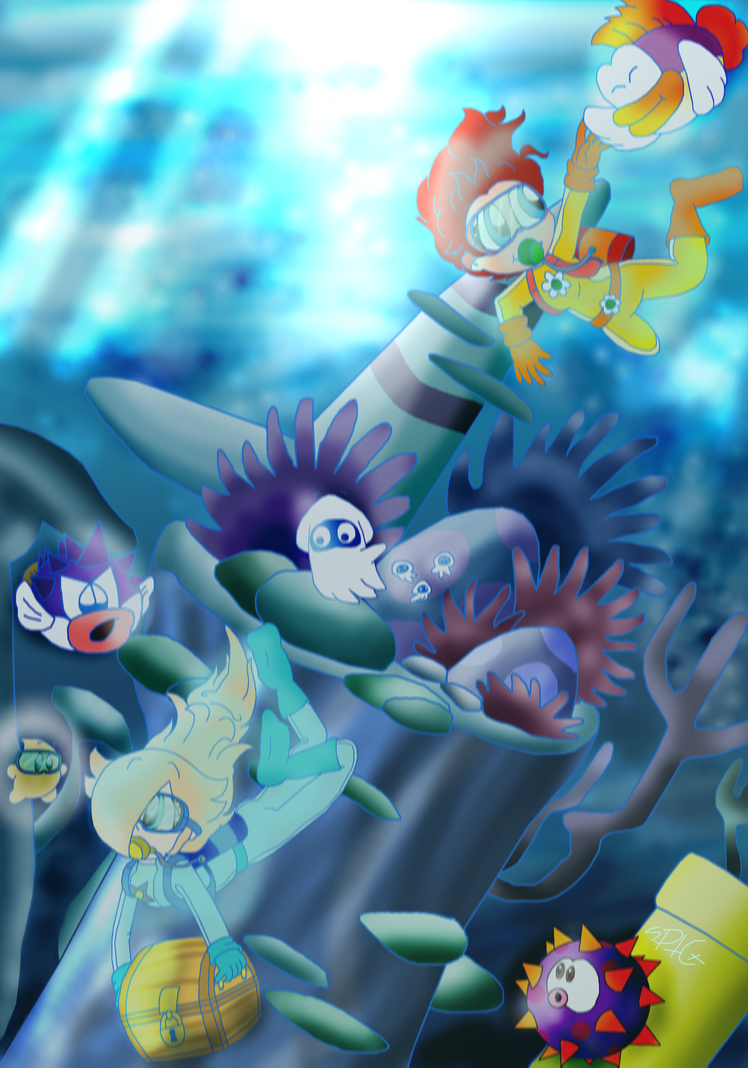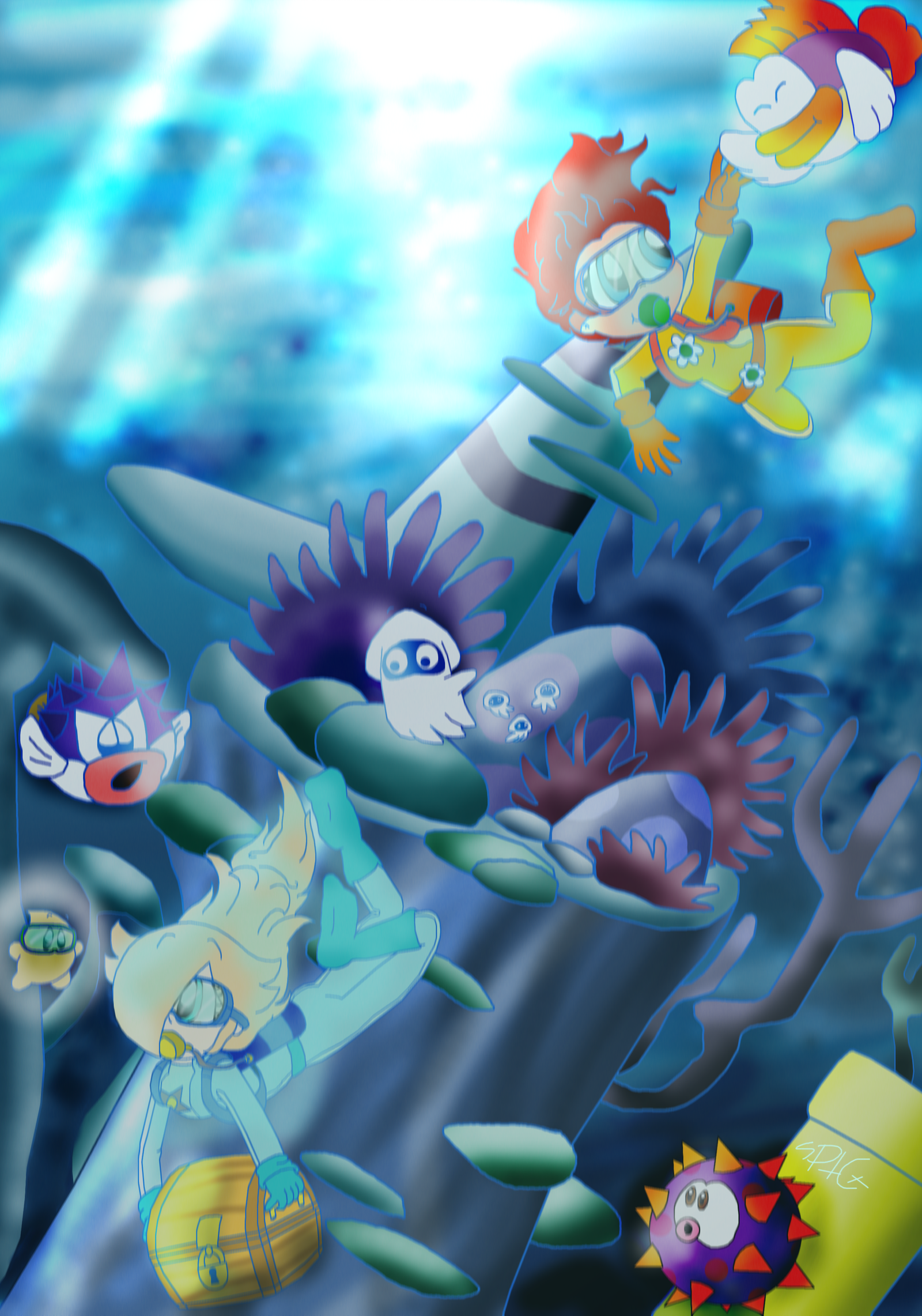 Watch
#2 of 2 point commissions for
His second order was a drawing of Aqua Daisy and Rosalina exploring Sparkling Waters, and it had to include a treasure chest

Well, I'm actually proud of this one

Considering I can't draw or colour water, or basically anything wet.
If you look full screen for closer details you may notice the blurring is done a little differently. I used a tool called 'Motion Blur' to give it a better underwater vibe

Oh look, there's Sushie

That's the last point commission, thank you to the commissee's and I hope you all enjoyed your pictures

That means I can get back to work on MY pics and uh... hmm.. is there something else I'm forgetting?

Oh snap, mah comic!

well, hope you like X3 now I can sleep D8

Daisy, Rosalina, Luma, Sushie, Bloober Nany, Spiny Cheep Cheep and Urchin (C) Nintendo
Art (C) *
paratroopaCx