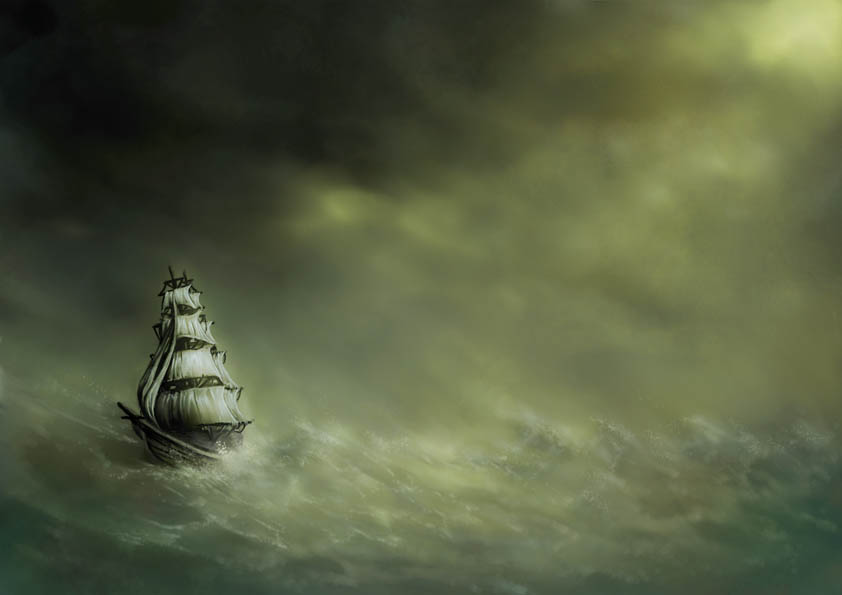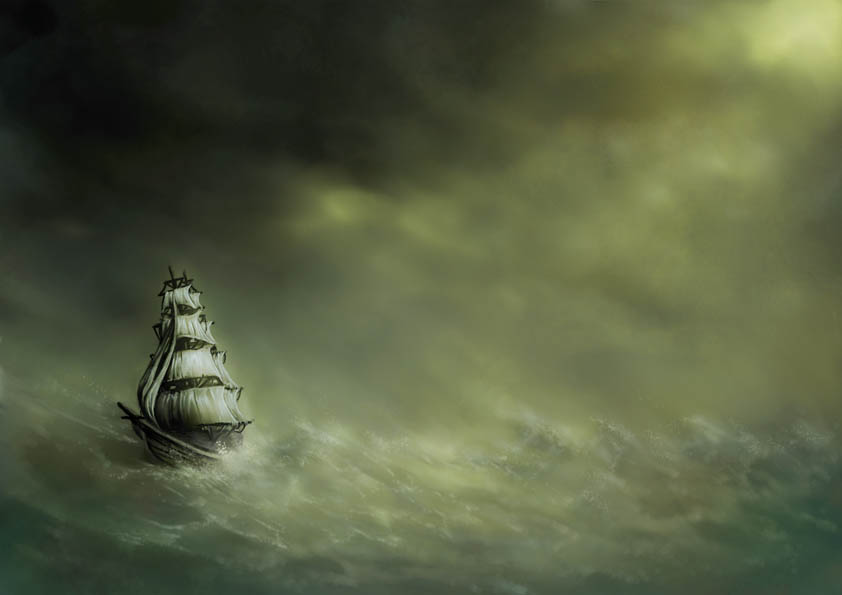 Watch
I was feeling quite nautical.

the ship looks great! i bet that was a lot of work
Reply

very simple but works VERY well..

Good job! Love the feel and atmosphere in this.
Reply

That's beautiful!
I love the composition of this aswell.
Having the ship not right in the middle shows how tiny it really is compared to the ocean.
Great looking sky too, very atmospheric.
Reply