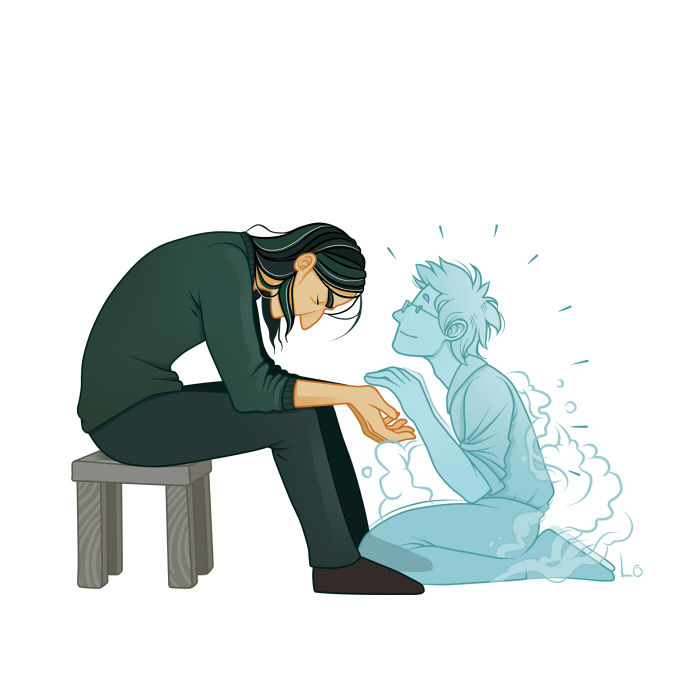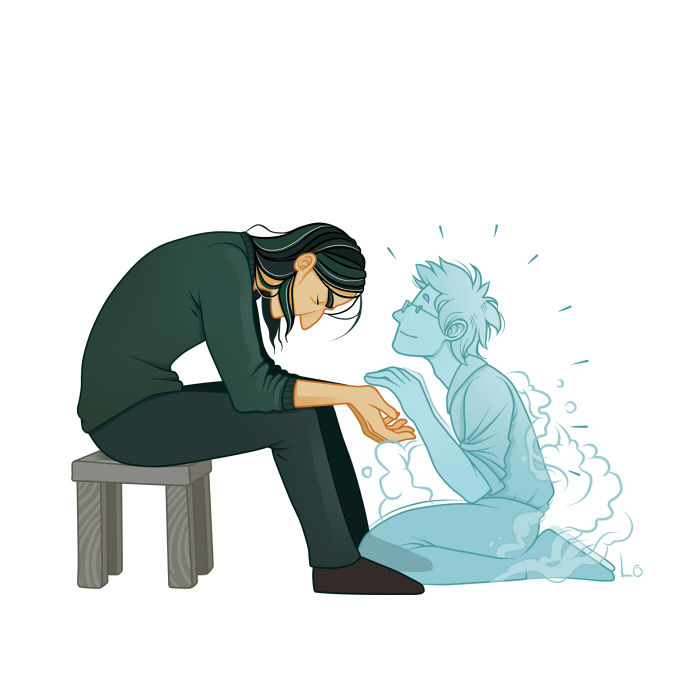 Watch
It's illustration to "The Price of Magic" by ac1d6urn and sinick. It's about very optimistic and very dead Harry and about Snape who is exhausted and beaten down by life.

Рисунок по фанфику, который читаю сейчас "The Price of Magic" авторства ac1d6urn и sinick. Про очень оптимистичного и очень мертвого Гарри и очень жизнью измученного Снейпа.

Thanks for including a link to the fanfic! Just finished "The Price of Magic" a couple days ago. It was well developed in both plot and characters, very sad, yet with a hopeful. I like your illustration, would like see more!!
Reply

удивительно красиво! год не следила за новыми гп-работами наших художников, а тут такая красота. автор, дайте еще)
Reply

Спасибо!
Меня так сильно накрыло рецидивом любви к Снейпу, что кажется буду "давать" арты, пока не откажут руки))
Reply

Poor Sev! Even when he's dead, that nasty little brat won't leave him alone.

Reply

Ha, ha, ha. Severus thought so too... at least at the outset. The piece is an illustration of The Price of Magic, a wonderfully developed, sad, yet hopeful fan fic. I don't know if the story is up your alley, just an FYI.
Reply

I remember this fic. It hurt like hell (gosh, Harry's super happy face :S ).
Reply