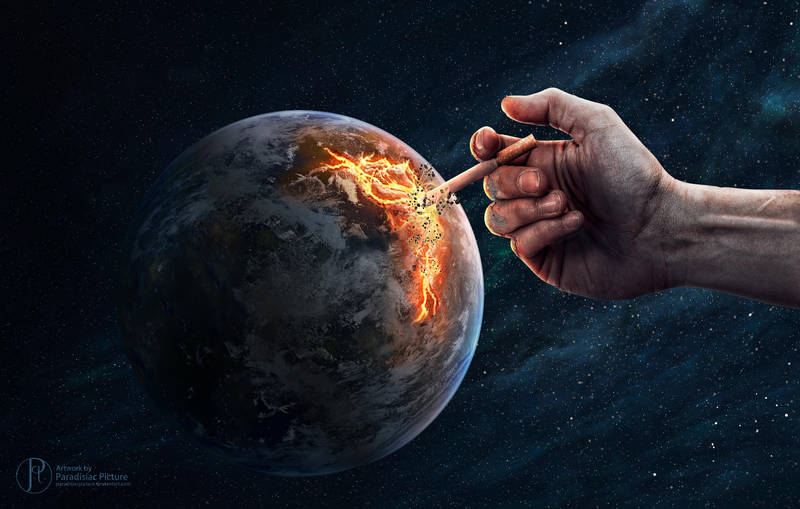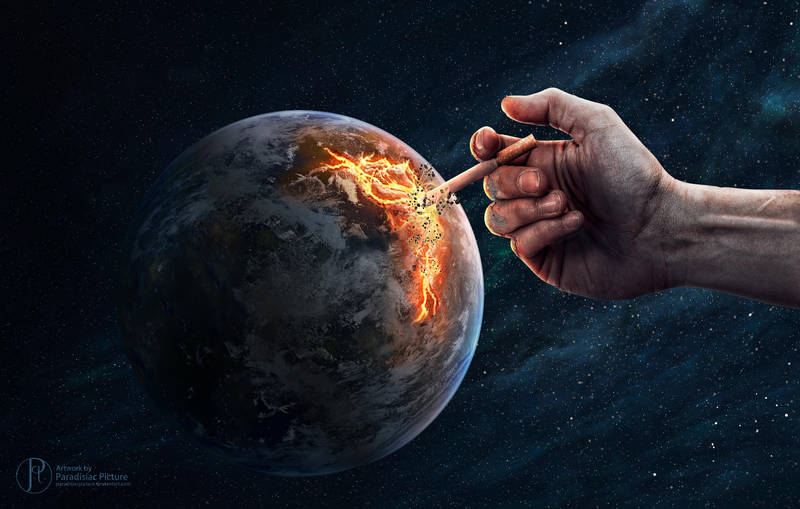 When you put your own profit over global interest, you will only get burned in the aftermath.
I tried to convey my feelings with this artwork. I ask everyone to stay sane in the comments section.
My motives and beliefs are the ones of a 22 year old german artist and designer who takes a worried look towards the U.S. and its recent news. However, I never thought that someone could deny the reality of climate change and its huge influence on us. As we speak, german winters are getting hotter every year. As a kid, I build snowmen. Now I'm happy if I see snow once per year ...
I dont want to give this huge problem to the next generation. I want to engage and solve it. I hope you want this too.
Every comment towards this important topic is very appreciated!
Look here for a breakdown of the artwork:
---
i honestly couldn't agree more with your message for this piece. i love the use of the hand and cigar, it makes me think of a corporate monster who has no care for the world. the way the hand smashes the burning cigar into the world only emphasizes this point, and it really shows that you put a lot of effort into showing this. aside from the overall feel of the art itself, the lighting and effects work you did really gives off a feeling of heat, especially with how the colder colors of surrounding space contrast the warmer colors of the fire.
The Artist thought this was FAIR
27 out of 31 deviants thought this was fair.
This is, frankly, incredible. And chilling, as well--a warning that we'd be wise to heed. It's amazing what one can do with the right tools and clips--but even more so what can happen as a result. What I find about this that scares me the most (and I mean this positively) is that, hen one looks at the image from a distance, there appears to be a face on the earth--a woman's terrified face, the cigarette held to her temple like a gun.

I don't know if that was intentional, or unintentional, but it is striking once one knows it is there. And its symbolism makes my blood run cold.

Because I remember the ice storms that knocked the power out for days, and the deep drifts of snow...but now Christmases are brown, not white, and the ice storms are but a memory. And there are days in February where I can close my eyes and pretend it's June, and wear a light jacket instead of my heavy coat. And the summers grow warmer year after year--all of this within little more than a decade; what will it be like in another ten years?
The Artist thought this was FAIR
10 out of 12 deviants thought this was fair.