if you enjoyed this video, please use one or more of the share buttons below









ABOUT:
In this episode of "Paradigm Shift - An Educational Comedy" that we have titled as "
PSEC - 2020 - Crashing Windows: Literally
" -- Dave Kelso happens upon a strange accident scene where a car has crashed into a house, IN REVERSE! But was it really an accident? Or perhaps, something more sinister?
This video also includes some third party content for purposes of illustration and expression, all of which fall squarely under
fair use
and
Creative Commons License
.
Participants List:
Dave Kelso (
paradigm-shifting
), Walter Kelso, Katie Marie, Connie Pfursich,
CC / Fair Use:
TEDx, Tropic Thunder, Nugget, Misc
Hashtags:
#crash
#strange
#windows
Metatags Space Separated:
crash strange windows
Metatags Comma Separated:
crash, strange, windows
RELATED CONTENT
[insert related here]
To download videos, you may use:1.
WebTorrent
for WebTorrent Magnet Links.
2.
The LBRY Application
3.
Firefox Addons
Please also note that
WebTorrent
Magnet Links will not work with non-webtorrent softwares such as
BitTorrent
,
uTorrent
,
Transmission
, etc. In many cases,
WebTorrent
seeds may use the
IPFS Protocol
.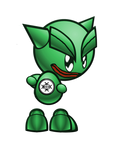 To ENLIST in the MEME WAR, click here:
www.youtube.com/psecdocumentar…




Browse paradigm-shifting's Gallery: Paradigm Shift - An Educational Comedy | Pondscape | Fence Witch | Pop Tarts of DOOM | Legal Music Search | Myself | Journeys With Rebecca | Good Stuff | Best Stuff | WTF?! | Chickzillas | Activism, Sarcastic Humor and Controversy | deviantART | Geek Stuff | BBS Scene / Text[ography] | Regarding The Ladies | Regarding The Guys

*note: all deviations created under Ubuntu Linux using a bare minimum of one of the following: kdenlive, winff, devede, openmpt, wine, audacity, gimp.

DISCLAIMER: everything I say, without exception, is my OPINION. If you find this concept unacceptable, then do not watch my profile and go hide in your safespace.

Strangely, I could not get this video uploaded to dA film, despite the fact that both the file size and length were compliant to dA's system. I can upload any other compatible video here without issue. But magically somehow, this one just seems to wanna remain in processing limbo forever. After about 4 tries I gave up, said fuck it and just left it as a journal. lol

You're missing something. The video is not uploaded to deviantART itself. You watched a YouTube embed. I'm literally talking about literal "dA Film". Where the video is literally uploaded to deviantART's servers. This video is not at all on deviantART's servers, for all of the before mentioned and explained.

I see. I'm not the swiftest kid on the block.

Hopefully, it's a temporary glitch. If not, blame Bill Gates.