Deviation
Submit your art
Upload your creations for people to see, favourite and share.
Status update
Post an update
Tell the community what's on your mind.
Journal
Post a journal
Share your thoughts, experiences and the tales behind the art.
Literature
Submit your writing
Upload stories, poems, character descriptions & more.
Poll
Ask the community
Find out what other deviants think - about anything at all.
DA Muro
Paint a picture
Experiment with DeviantArt's own digital drawing tools.







if you enjoyed this video, please use one or more of the share buttons below









ABOUT:
In this episode of "Paradigm Shift - An Educational Comedy" that we have titled as "
PSEC - 2020 - A Year Of Expansion
" -- Dave Kelso, Jasamine Martin, Kristen Meyer, Lauren Tull and Richard Hamilton set the tone for the new PSEC 2020 season as we expand into a brave new world!
This video also includes some third party content for purposes of illustration and expression, all of which fall squarely under
fair use
and
Creative Commons License
.
Participants List:
Dave Kelso (
paradigm-shifting
), Jasamine Martin (
StickerDoesStuff24-7
), Kristen Meyer (
ThinkingKristen
), Lauren Tull (
CautiousArtist
), Richard Hamilton (
GeneralTate
),
by proxy of PSEC FLASHBACK:
Vinny Eastwood
, Katerina Edwards (
katerinaroy
),
CC / Fair Use:
Kryon
,
Scary Gary Allan
,
NIA
Hashtags:
#expansion
#shift
#contrast
#growth
#opportunity
#authenticity
Metatags Space Separated:
expansion shift contrast growth opportunity authenticity
Metatags Comma Separated:
expansion, shift, contrast, growth, opportunity, authenticity
RELATED CONTENT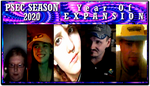 Here are the two videos that were referenced by Lauren in this PSEC Episode, for anyone who wanted to see them:
When the YouTube Reich decides to gas this video for "wrong think", you may still watch it on
LBRY
,
BitChute
,
Minds
and
VLARE
.
When the YouTube Reich decides to gas this video for "wrong think", you may still watch it on
LBRY
,
BitChute
,
Minds
and
VLARE
.
In this PSEC Episode, I also mention a good documentary on the subject of colleges (this is a documentary prior to cancel culture and campus outrage, etc) that if interested, you may watch it if you so desire:
When this too is inevitably purged for "wrong think" at some point, you will still be able to find it on
BitChute
and
LBRY
.
To download videos, you may use:1.
WebTorrent
for WebTorrent Magnet Links.
2.
The LBRY Application
3.
Firefox Addons
Please also note that
WebTorrent
Magnet Links will not work with non-webtorrent softwares such as
BitTorrent
,
uTorrent
,
Transmission
, etc. In many cases,
WebTorrent
seeds may use the
IPFS Protocol
.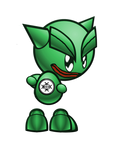 To ENLIST in the MEME WAR, click here:
www.youtube.com/psecdocumentar…




Browse paradigm-shifting's Gallery: Paradigm Shift - An Educational Comedy | Pondscape | Fence Witch | Pop Tarts of DOOM | Legal Music Search | Myself | Journeys With Rebecca | Good Stuff | Best Stuff | WTF?! | Chickzillas | Activism, Sarcastic Humor and Controversy | deviantART | Geek Stuff | BBS Scene / Text[ography] | Regarding The Ladies | Regarding The Guys

*note: all deviations created under Ubuntu Linux using a bare minimum of one of the following: kdenlive, winff, devede, openmpt, wine, audacity, gimp.

DISCLAIMER: everything I say, without exception, is my OPINION. If you find this concept unacceptable, then do not watch my profile and go hide in your safespace.

Here's to hoping I did a good job with this video, but -- you can be the judge of that, as can everyone else


I'm still editing this journal, all broken links will work soon.