Why George Carlin Never Voted [sd 360p]
Published: April 16, 2019
Every WWE fan knows that what they are watching is a show. Much like a TV show or movie, the corporation that runs the production has scripted the outcome. It is all theater. This is not "new news" to WWE fans.
Politics is exactly the same way for exactly the same reasons. The difference between WWE and politics, is that most people don't realize this about politics and everyone realizes this about the WWE.
BitChute:
www.bitchute.com/video/EAhbbFC…
BitTube:
bit.tube/play?hash=QmR3ArDCfBq…
Minds:
bit.ly/2YcQnAZ
deviantART:
To download videos, you may use
WebTorrent
for WebTorrent Magnet Links. For downloading from other sites such as YouTube, Facebook, etc there are many great
Firefox Addons
that will do the job nicely.
Please also note that
WebTorrent
Magnet Links will not work with non-webtorrent softwares such as
BitTorrent
,
uTorrent
,
Transmission
, etc. In many cases,
WebTorrent
seeds may use the
IPFS Protocol
.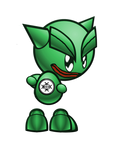 To ENLIST in the MEME WAR, click here:
www.youtube.com/psecdocumentar…




Browse paradigm-shifting's Gallery: Paradigm Shift - An Educational Comedy | Pondscape | Fence Witch | Pop Tarts of DOOM | Legal Music Search | Myself | Journeys With Rebecca | Good Stuff | Best Stuff | WTF?! | Chickzillas | Activism, Sarcastic Humor and Controversy | deviantART | Geek Stuff | BBS Scene / Text[ography] | Regarding The Ladies | Regarding The Guys

*note: all deviations created under Ubuntu Linux using a bare minimum of one of the following: kdenlive, winff, devede, openmpt, wine, audacity, gimp.

DISCLAIMER: everything I say, without exception, is my OPINION. If you find this concept unacceptable, then do not watch my profile and go hide in your safespace.
Image size
320x240px 10.39 MB