TRUMP ON: The Clintons, Wikileaks and The Second Amendment [hd 720p]
In this video --
Trump explains that the Clinton's are "good people" and that he "does not want to hurt them" and that they have "been through enough".
Trump explains that "court takes too long" so he likes to "take the guns".
Trump completely denies ever having had any interest in or knowledge of Wikileaks, what so ever.
BitChute Mirror:
www.bitchute.com/video/a0cbJZA…
deviantART Mirror:

Minds Mirror:
bit.ly/2RCEMtG
LBRY Mirror:
open.lbry.com/TRUMP-ON--The-Cl…
To download videos, you may use:1.
WebTorrent
for WebTorrent Magnet Links.
2.
The LBRY Application
3.
Firefox Addons
Please also note that
WebTorrent
Magnet Links will not work with non-webtorrent softwares such as
BitTorrent
,
uTorrent
,
Transmission
, etc. In many cases,
WebTorrent
seeds may use the
IPFS Protocol
.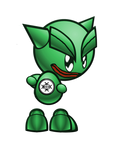 To ENLIST in the MEME WAR, click here:
www.youtube.com/psecdocumentar…




Browse paradigm-shifting's Gallery: Paradigm Shift - An Educational Comedy | Pondscape | Fence Witch | Pop Tarts of DOOM | Legal Music Search | Myself | Journeys With Rebecca | Good Stuff | Best Stuff | WTF?! | Chickzillas | Activism, Sarcastic Humor and Controversy | deviantART | Geek Stuff | BBS Scene / Text[ography] | Regarding The Ladies | Regarding The Guys

*note: all deviations created under Ubuntu Linux using a bare minimum of one of the following: kdenlive, winff, devede, openmpt, wine, audacity, gimp.

DISCLAIMER: everything I say, without exception, is my OPINION. If you find this concept unacceptable, then do not watch my profile and go hide in your safespace.
Image details
Image size
1280x720px 42.63 MB