Original Video:
www.youtube.com/watch?v=1efOs0…
BitChute Mirror:
www.bitchute.com/video/3QuoFxd…
Minds Mirror:
bit.ly/2NaZqRV
deviantART Mirror:
BitTube Mirror:
bit.tube/play?hash=QmeksvQUznQ…
ORIGINAL DESCRIPTION:
The British, Australian, Ecuadorian and US Governments have made an ad about Julian Assange's arrest and it's surprisingly honest and informative!
-*- Ways you can support us to keep making videos:
-- Become a Patron:
www.patreon.com/TheJuiceMedia
-- Tip us on PayPal:
www.paypal.me/thejuicemedia
-- Tip us in Bitcoin: 1HMPK1zFCLopAvNEvR3aehFU1tSvHeWkTS
-*- CREDITS
-- Produced by Patrons of the Juice Media
-- Written & created by Giordano for The Juice Media
-- Performed by Ellen x Voice by Lucy and Maria Paula (Ecuador)
-- Thanks to Lizzie, Micah, Scott, Clinton and Dbot for expert advice
-- Thanks to Adso, Damian and Matt-N for script feedback
-- Soundtrack by TwoMountains
audiojungle.net/item/acoustic/…
-- Outro beat by Mozart x Eric Parsons
www.youtube.com/watch?v=z6JBBu…
-*- KEY SOURCES & READING
-- US Charging Document:
www.justice.gov/usao-edva/pres…
-- Excellent overview here by Glenn Greenwald and Micah Lee: "The U.S. Government's Indictment of Julian Assange Poses Grave Threats to Press Freedom"
theintercept.com/2019/04/11/th…
-- Also excellent: Matt Taibbi, "Why the Assange Arrest Should Scare Reporters"
www.rollingstone.com/politics/…
-- Trevor Timm, "The Case Against Julian Assange Is a Threat to Journalists Everywhere"
gen.medium.com/the-case-agains…
-- Guy Rundle: "Assange is in the dock, but it's investigative journalism on trial"
www.crikey.com.au/2019/04/12/r…
-- Statement by Assange's lawyer:
www.democracynow.org/2019/4/11…
To download videos, you may use
WebTorrent
for WebTorrent Magnet Links. For downloading from other sites such as YouTube, Facebook, etc there are many great
Firefox Addons
that will do the job nicely.
Please also note that
WebTorrent
Magnet Links will not work with non-webtorrent softwares such as
BitTorrent
,
uTorrent
,
Transmission
, etc. In many cases,
WebTorrent
seeds may use the
IPFS Protocol
.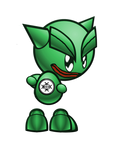 To ENLIST in the MEME WAR, click here:
www.youtube.com/psecdocumentar…




Browse paradigm-shifting's Gallery: Paradigm Shift - An Educational Comedy | Pondscape | Fence Witch | Pop Tarts of DOOM | Legal Music Search | Myself | Journeys With Rebecca | Good Stuff | Best Stuff | WTF?! | Chickzillas | Activism, Sarcastic Humor and Controversy | deviantART | Geek Stuff | BBS Scene / Text[ography] | Regarding The Ladies | Regarding The Guys

*note: all deviations created under Ubuntu Linux using a bare minimum of one of the following: kdenlive, winff, devede, openmpt, wine, audacity, gimp.

DISCLAIMER: everything I say, without exception, is my OPINION. If you find this concept unacceptable, then do not watch my profile and go hide in your safespace.