Demi Lovato: Confident (Music Video) [720p]
A music video about how a narcissistic society gas lights you out of your confidence, lies to you and tricks you into falling for the game of divide and conquer.
Original video:
www.youtube.com/watch?v=cwLRQn…
BitChute Mirror:
www.bitchute.com/video/Io7Tf93…
deviantART Mirror:
Minds Mirror:
bit.ly/30NbpXL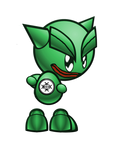 To ENLIST in the MEME WAR, click here:
www.youtube.com/psecdocumentar…




Browse paradigm-shifting's Gallery: Paradigm Shift - An Educational Comedy | Pondscape | Fence Witch | Pop Tarts of DOOM | Legal Music Search | Myself | Journeys With Rebecca | Good Stuff | Best Stuff | WTF?! | Chickzillas | Activism, Sarcastic Humor and Controversy | deviantART | Geek Stuff | BBS Scene / Text[ography] | Regarding The Ladies | Regarding The Guys

*note: all deviations created under Ubuntu Linux using a bare minimum of one of the following: kdenlive, winff, devede, openmpt, wine, audacity, gimp.

DISCLAIMER: everything I say, without exception, is my OPINION. If you find this concept unacceptable, then do not watch my profile and go hide in your safespace.
Image size
1280x720px 31.82 MB