After These Messages: Cowboy Guitar Pop
Published: September 16, 2019
[1988] After These Messages: Cowboy Guitar Pop (old school wide screen psecmedia edit) [hd 720p]
A wide screen edit of an original "saturday morning cartoons" commercial break bumper from the late 1980s. For our purposes, this edit is used within a "parody commercial break" retro-style within select PSEC Episodes.
BitChute:
www.bitchute.com/video/DhqhYZS…
deviantART:
Minds:
bit.ly/2lXQ2Un
To download videos, you may use:1.
WebTorrent
for WebTorrent Magnet Links.
2.
The LBRY Application
3.
Firefox Addons
Please also note that
WebTorrent
Magnet Links will not work with non-webtorrent softwares such as
BitTorrent
,
uTorrent
,
Transmission
, etc. In many cases,
WebTorrent
seeds may use the
IPFS Protocol
.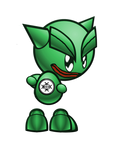 To ENLIST in the MEME WAR, click here:
www.youtube.com/psecdocumentar…




Browse paradigm-shifting's Gallery: Paradigm Shift - An Educational Comedy | Pondscape | Fence Witch | Pop Tarts of DOOM | Legal Music Search | Myself | Journeys With Rebecca | Good Stuff | Best Stuff | WTF?! | Chickzillas | Activism, Sarcastic Humor and Controversy | deviantART | Geek Stuff | BBS Scene / Text[ography] | Regarding The Ladies | Regarding The Guys

*note: all deviations created under Ubuntu Linux using a bare minimum of one of the following: kdenlive, winff, devede, openmpt, wine, audacity, gimp.

DISCLAIMER: everything I say, without exception, is my OPINION. If you find this concept unacceptable, then do not watch my profile and go hide in your safespace.
Image size
1280x720px 1.06 MB