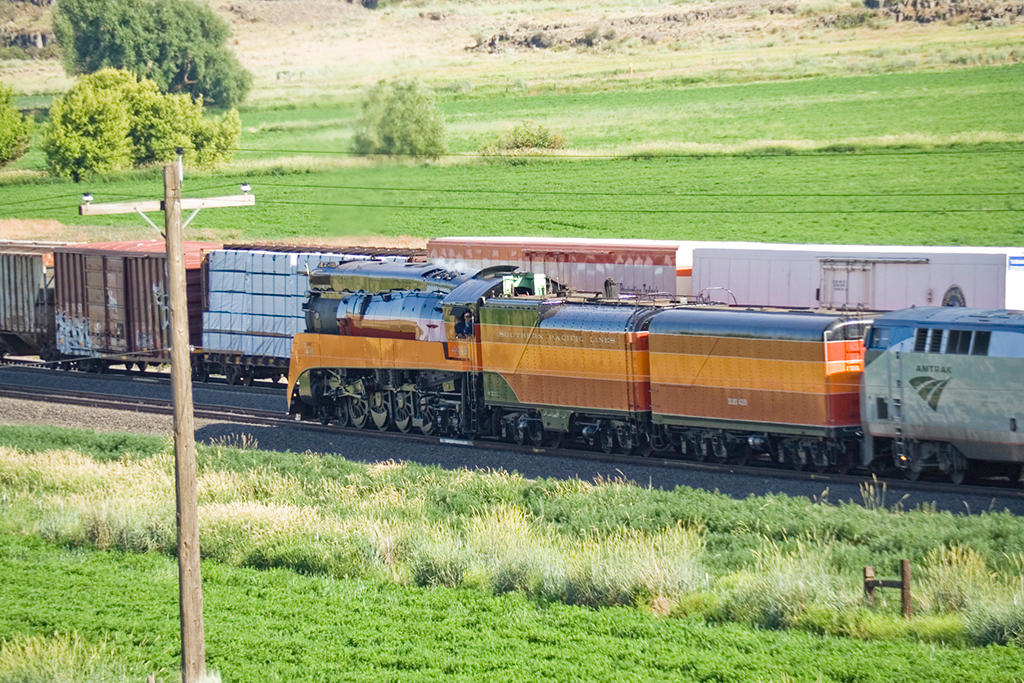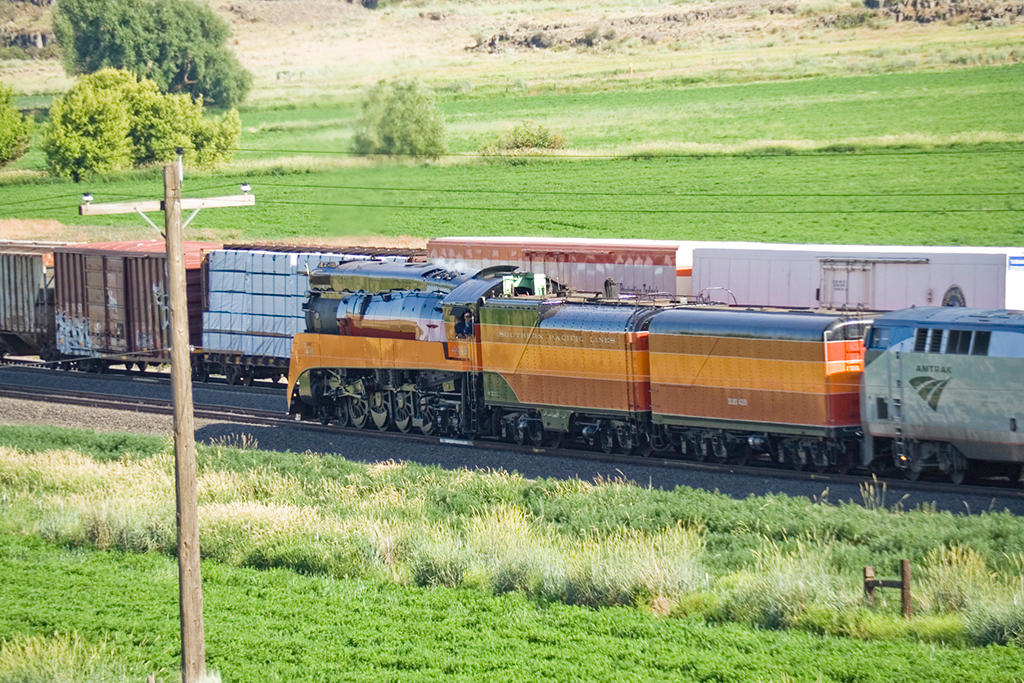 Watch
July 3, 2009, Southern Pacific 4449 launched its first leg of a 7 day journey to the mid west on July 3rd. It's route was from Portland, OR, to my current town of residence, Spokane, WA. Given a long love affair with this locomotive (that started when I was only three years old), I couldn't pass up the opportunity to foam at her.

A shady side of the tracks view of 4449 entering Sprague, WA, scooping a stopped mixed freight train.

Here we can see the Amtrak unit used in case of problems. Of course, it would be nice if she weren't there, but BNSF has had a bad experience before with an old-timer breaking down on the main.

(c)2009 - No permissions granted for the use of this image without prior written permission from me!

Well its a P42 so its gonna break down probably before the steamer lol. I bet something happens around Chicago and that Amtrak engine gets changed out.
Reply

That's interesting, one doesn't see diesels on steam trains that often around here... Though with almost everything being urbanized, help would be quick to arrive if there'd be any trouble with the steamer.

Reply

I hear from my friend that they ran an old SP&S locomotive, similar to 4449, over a similar route a couple years back, and after assuring the BNSF that everything was running perfectly and nothing would go wrong, she broke down and jammed up the mainline until help arrived over 6 hours later! I am, however, shy on the details of that story.
Reply