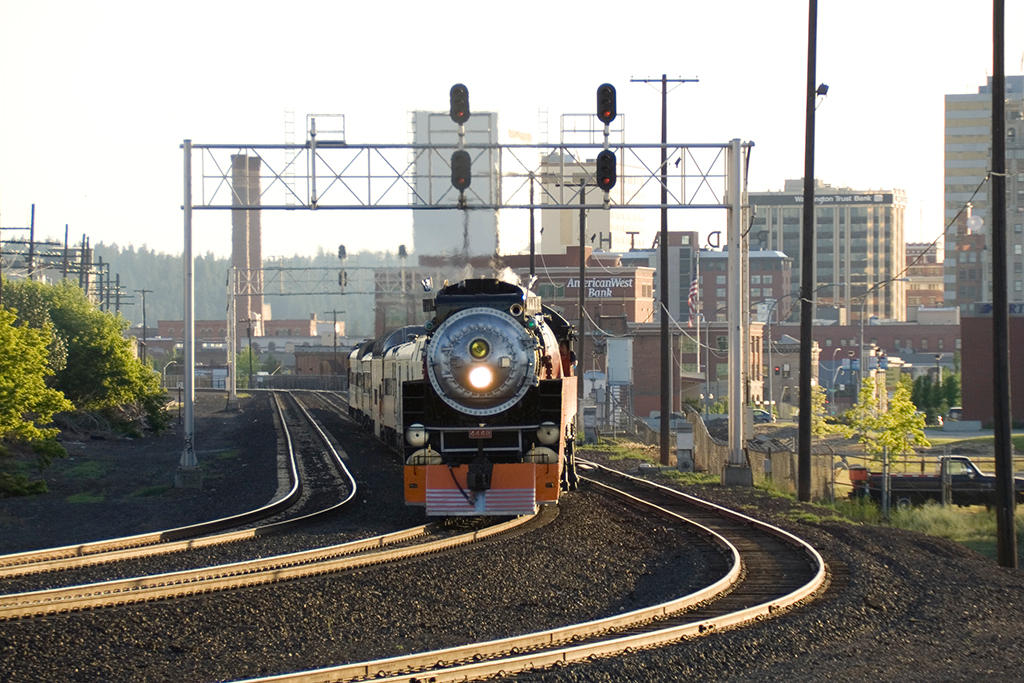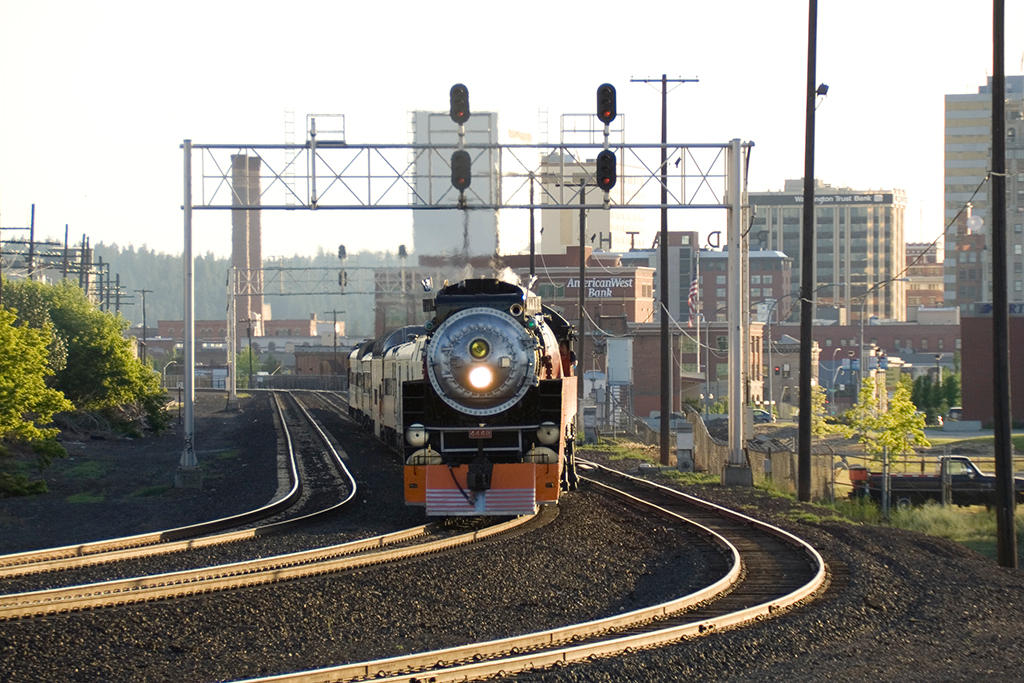 Watch
July 3, 2009, Southern Pacific 4449 launched its first leg of a 7 day journey to the mid west on July 3rd. It's route was from Portland, OR, to my current town of residence, Spokane, WA. Given a long love affair with this locomotive (that started when I was only three years old), I couldn't pass up the opportunity to foam at her.

Basking in the golden glow of the final daylight hours, the remaining Southern Pacific Daylight locomotive makes a slow trek from the downtown Amtrak station at which the passengers detrained, to Yardley yard a couple miles away, where she will be housed for the night.

While we did stand close to her at the yard, we didn't bring our cameras. By that point we were exhausted. It had been 12 hours and over 300 miles since I had left the house that morning, and fighting the throngs of people to get a shot was not on our minds.

For the moment, we just enjoyed basking in her beauty before heading to our first meal in over eight hours and resting our aching feet.

(c)2009 - No permissions granted for the use of this image without prior written permission from me!

Reply

I'm gonna catch her on July 18 and 19th when she is in Chicago, and on her way back on Aug 1-2
Reply

Cool. I look forward to the shots.

I'm going to try to catch her on the way back through this fall, but I may be too busy to chase her down. We'll be up against a contract deadline *and* I'll most likely have a brand new baby girl to take care of!
Reply

That's some gorgeous lighting right there!

Thanks very much for all these great pics, and for all those detailed descriptions too! I love to have a story to go along with the photos. .)
Reply

A nice way to end the day Jeff. Thanks for posting all your 4449's.

Reply