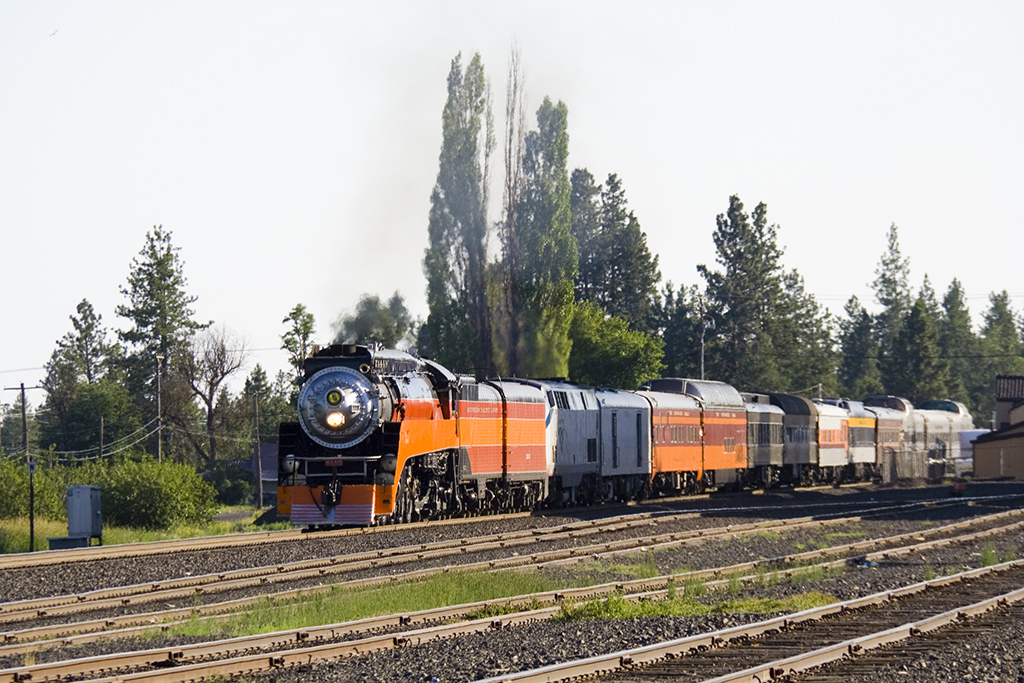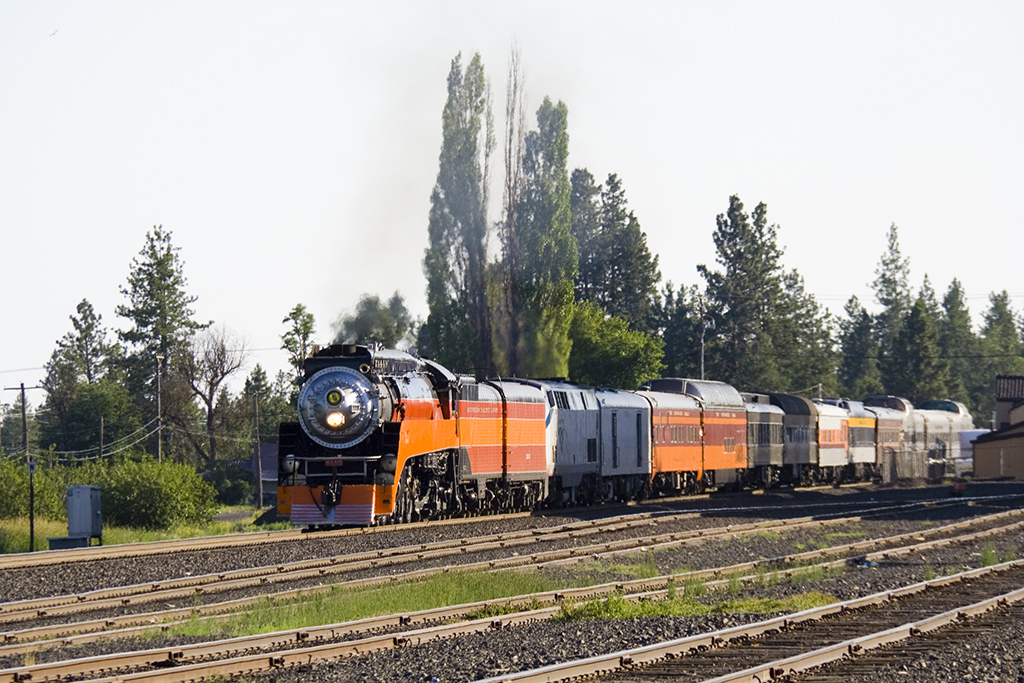 Watch
July 3, 2009, Southern Pacific 4449 launched its first leg of a 7 day journey to the mid west on July 3rd. It's route was from Portland, OR, to my current town of residence, Spokane, WA. Given a long love affair with this locomotive (that started when I was only three years old), I couldn't pass up the opportunity to foam at her.

Home turf.

Marshall Canyon runs about 15 miles from Cheney to Downtown Spokane, and is a popular location for railfanning as both the BNSF and UP tracks run through this canyon.

Here 4449 runs through the depot in the Cheney yards, nearly bringing our 160 mile chase to an end.

(c)2009 - No permissions granted for the use of this image without prior written permission from me!