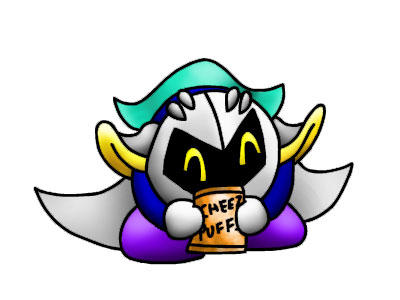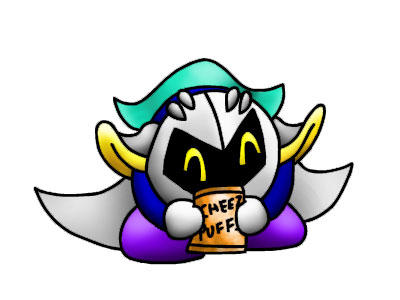 Watch
Darn the fact we can't use exclamation marks. Again.

Okay, this was one of the cutest dang things I've drawn recently, so I colored it. That, and it was easy. But most importantly, IT'S META KNIGHT!!! I just drew him holding some Cheez Puffs... and... yeah.

This was colored in under an hour, so it was pretty rushed. I was kinda bored, so... yeah...