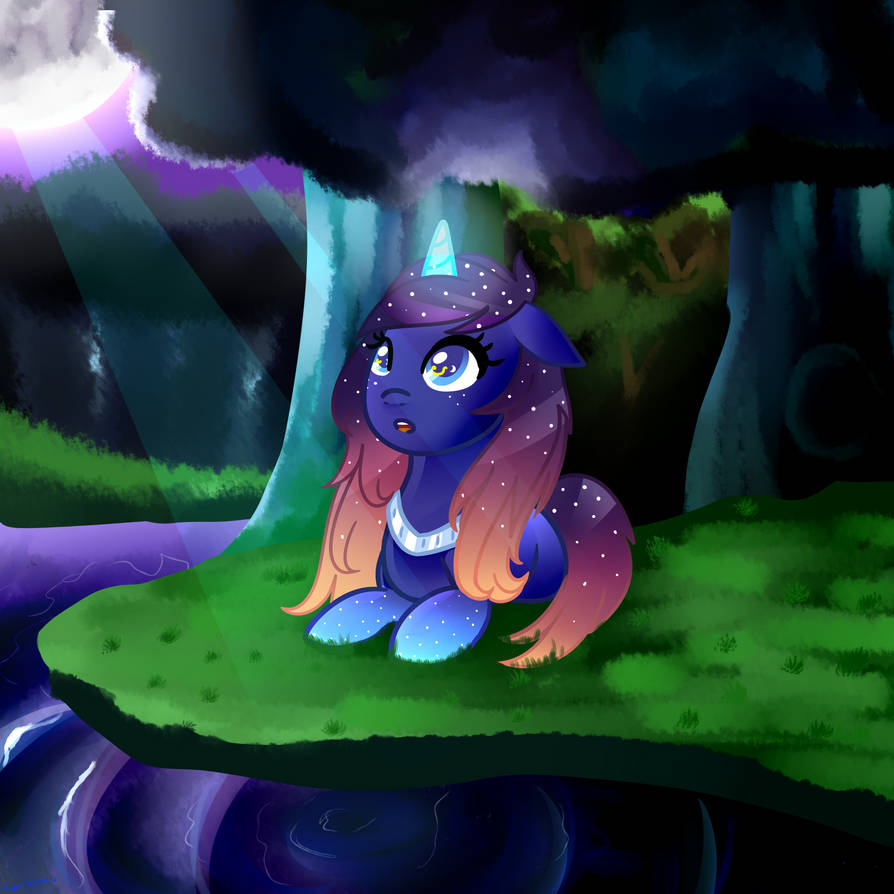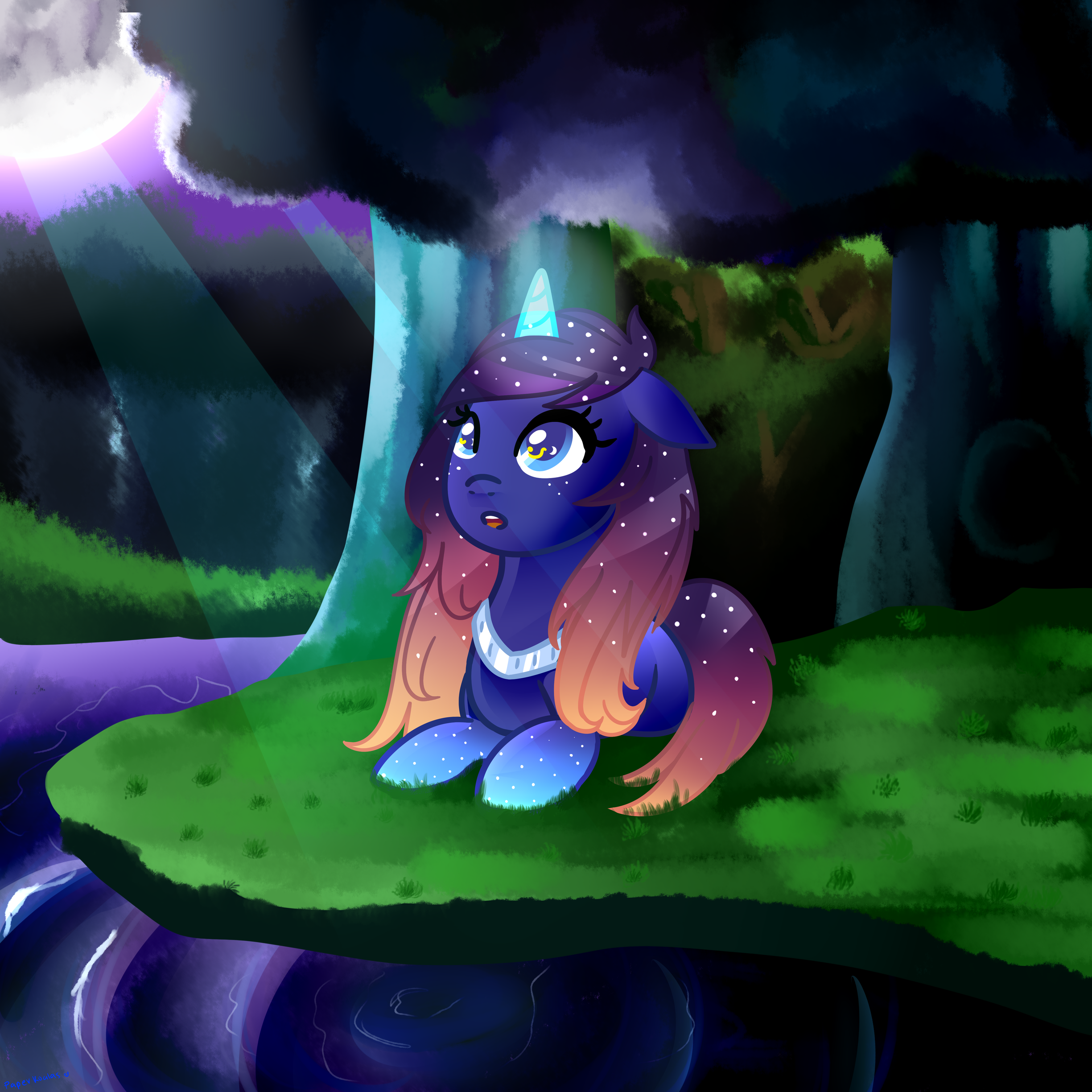 Watch
This is officially the first project done for my Asteri *Star* Pony OCs..
This is Aries Light, A unicorn star pony laying by the wishing lake.
This took about half an hour to complete the pony and and hour to make the backround. Please place your critiques for this artwork! I wish to get better at backgrounds especially!