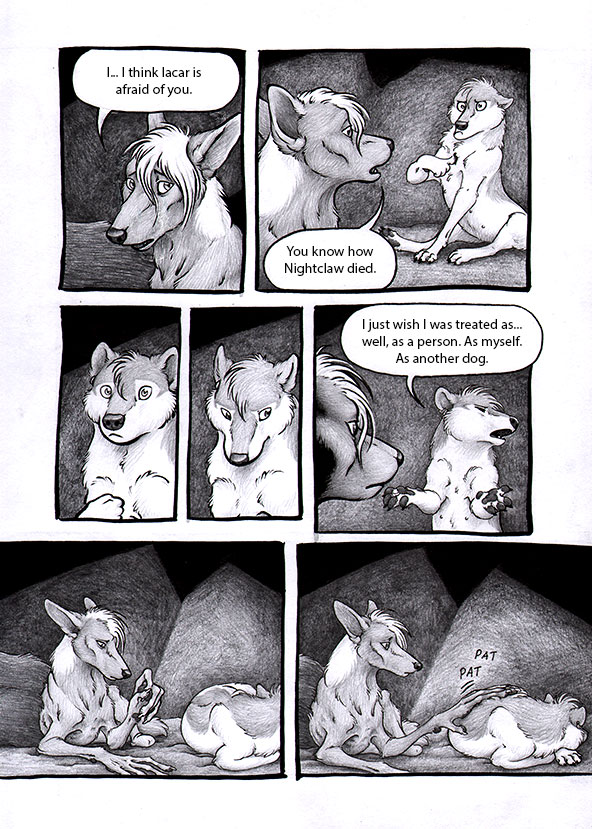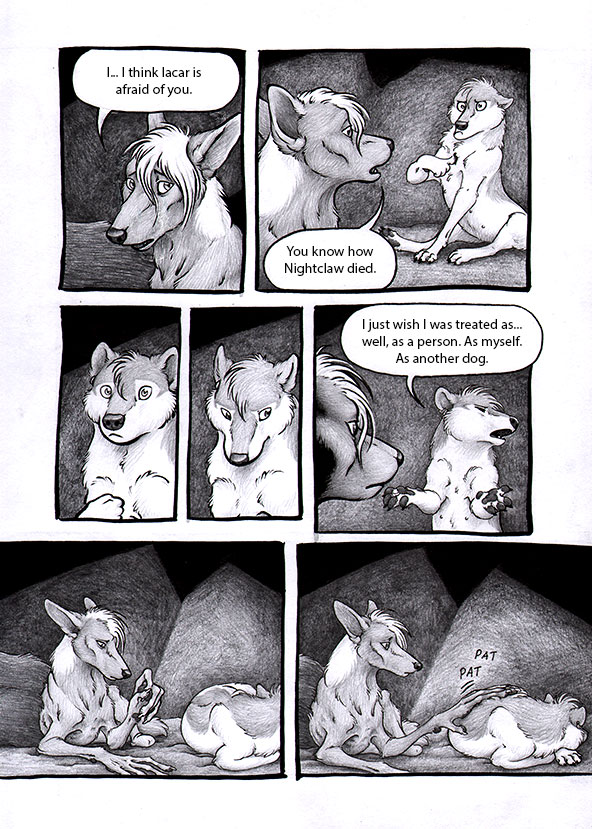 Watch
Wurr page 1
|| First page
Wurr page 247
<< Previous page * Next page >>
Wurr page 249
*************
And here's the last page of the year. I'm going to run off to spend the holidays at my family's place, so I'll be out of reach from proper scanners and photoshop untill I get back. If all goes well I'll return with more than one finished page with me when I do, but untill then, happy holidays everyone!
(This page would have been finished yesterday, but I decided halfway through inking that the first panel didn't work and needed to change it, so I spent some extra time trying to salvage it, with half the panel being streaked with blobs of correction fluid and moping about it.)
(Also, I don't care what you think, but Niavel's face on the second panel is possibly my favourite face in this entire comic.)
EDIT: Oh, right, and since it's been forever since Nightclaw's cause of death was mentioned, here's a link to it: Wurr page 120
Wurr stuff © me stuff.
Amazing face in the second frame! Great story-line, beautiful art, and love this series! I always look toward seeing your art, it is beautiful. I love how none is obscure, so you know what is happening. (Umm.. Running outta words...) His ears, in the 5th frame, are a bit round compared to the other frames. I don't know why I love those faces so much! I like how you made the personalities lifelike, as everyone wishes they can forget something. It is nice that Wurr is trying to comfort him. Again, beautiful art, love this comic, and can't wait for more!
The Artist thought this was FAIR
26 out of 26 deviants thought this was fair.