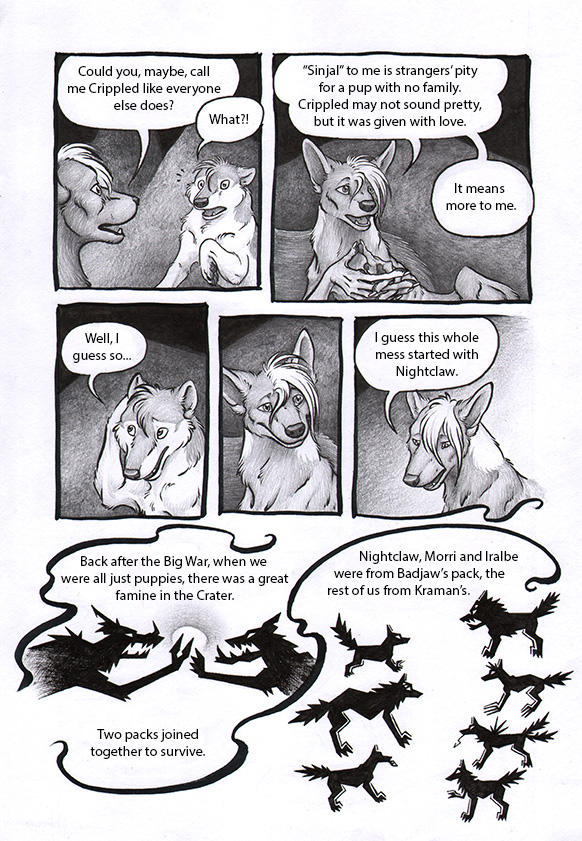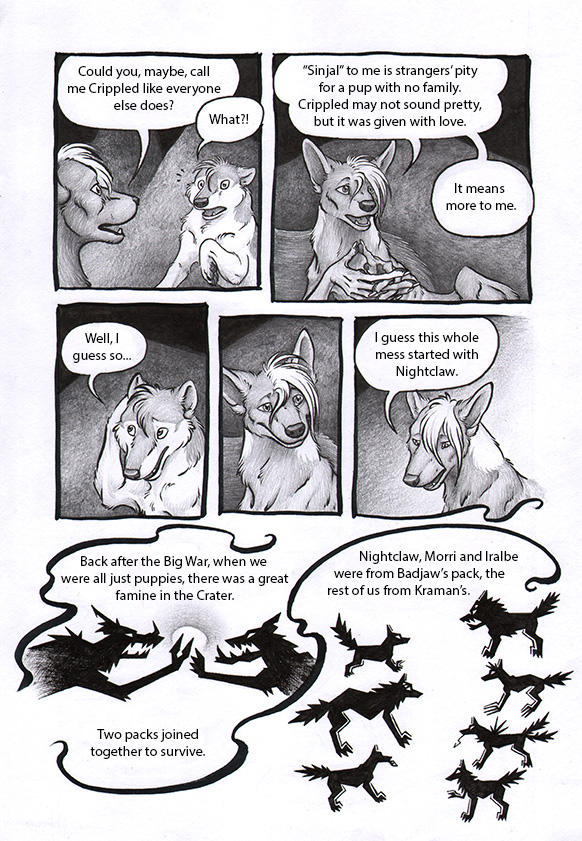 Watch
Without any prior of the story, this is very intriguing! I'm probably going to end up reading it! Focusing on the art, it's very well drawn. The shading is nice, the drawing has a very elegant yet simplistic at the same time style, and I can tell that you put time and effort into every panel. The change of style when going into backstory is used very well. It reminds me of the cave paintings [which i am assuming you were going for] and gives the feeling that it was a long time ago. Overall, stunning art and intriguing story! I'm very interested to read through!
The Artist thought this was FAIR
29 out of 30 deviants thought this was fair.
This is some beautiful art, and a great story! It gives some detail, and you have a great backstory! Although, in the first and third box, His face looks a little odd, position-wise. Still beautiful, a great backstory. It isn't mary/gary-sue, but it isn't boring. I think you should've added all the names in hte last panel, for you just said the names of Badjaw's pack, not Kraman's. I love this though, and it is very unique! I hope you make another page soon, I love this so far, keep going! I love that you added shading, since most people forget that, hence making it look like they spent less time. I love it!
The Artist thought this was FAIR
14 out of 16 deviants thought this was fair.