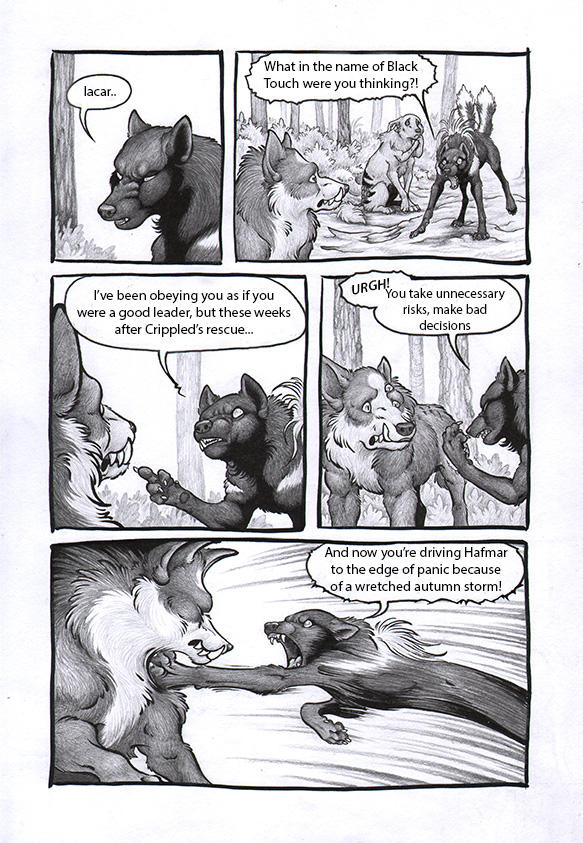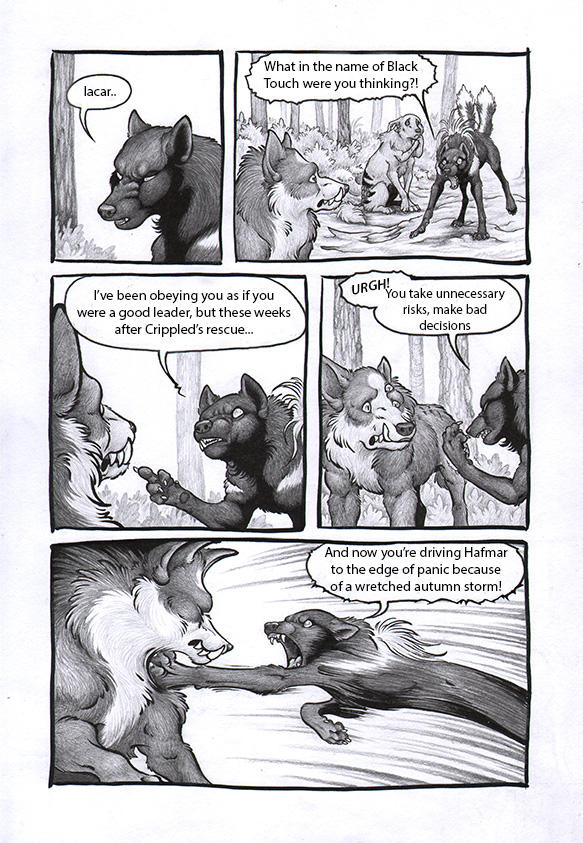 Watch
Wurr page 1
|| First page
Wurr page 237
<< Previous page * Next page >>
Wurr page 239
*************
Well, there sure is a storm coming, although this one is probably a bit different from what Crippled's ears were warning about...
Four pages to goooooo!
Wurr stuff © me stuff.
EDIT: Oh, right, it's April 1st. Sorry, peeps, but I kind of totally missed the April fools day. I had the fleeting thought of coloring the characters with different markings, to "change their designs to look better", but at that point I had already shaded half of the page and there's no way I'm erasing that much work with my schedule for a small joke like that. This is the proper page.
EDIT2: Fixed the wording in panel three. Thanks for the heads up!