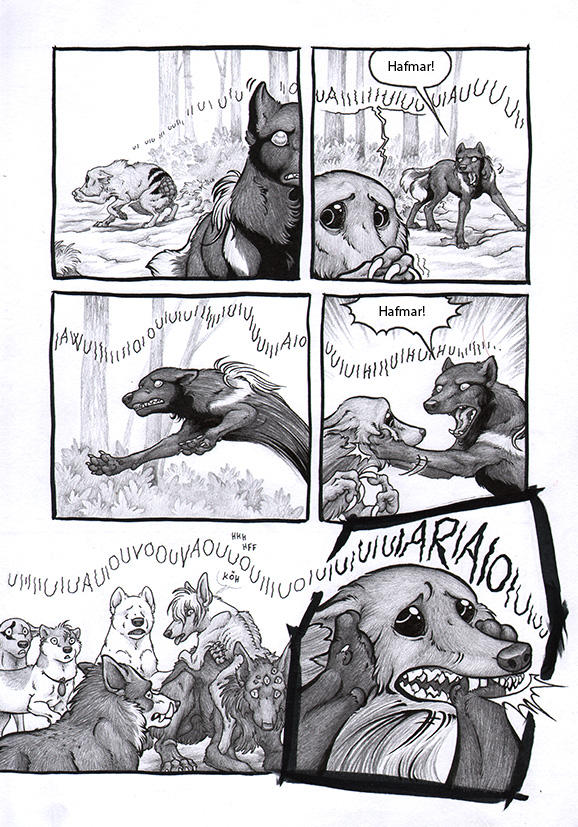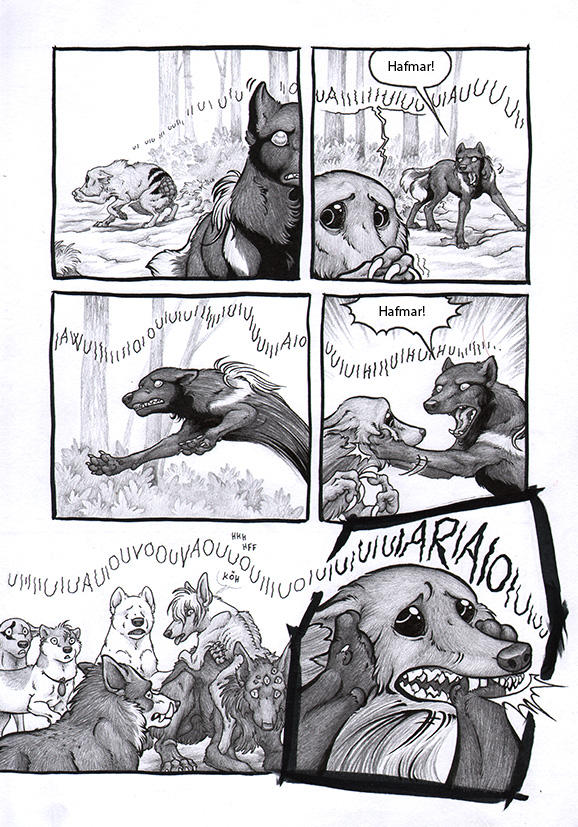 Watch
Wurr page 1
|| First page
Wurr page 235
<< Previous page * Next page >>
Wurr page 237
*************
And then Hafmar killed everybody, the end! Seriously, though, me talking about the end of the book getting near, I've had couple of people asking me if Wurr was going to end entirely soon. Rest assured, it's only the book (/part/chapter/whateveryouwannacallit) four of the series. I don't think the story even reached its halfway point yet, so no worries there!

I might take a break for a month or so after finishing this one, to get the next properly scripted before I get going with it, but I'll continue as soon as I know where to go. The next book is going to introduce couple of characters I've been sitting on for years by now, and I want to get a chance to get to draw them!
Speaking of the book ending, only six more pages to go! Aaaaand there goes my buffer. Haven't had a chance to get the next page done this week, and I'll be away for the weekend so now on will continue uploading pages as I finish them again. Ah well, it was nice while it lasted.
Getting to draw Hafmar's hyperdontid teeth for once was fun.
Wurr stuff © me stuff.