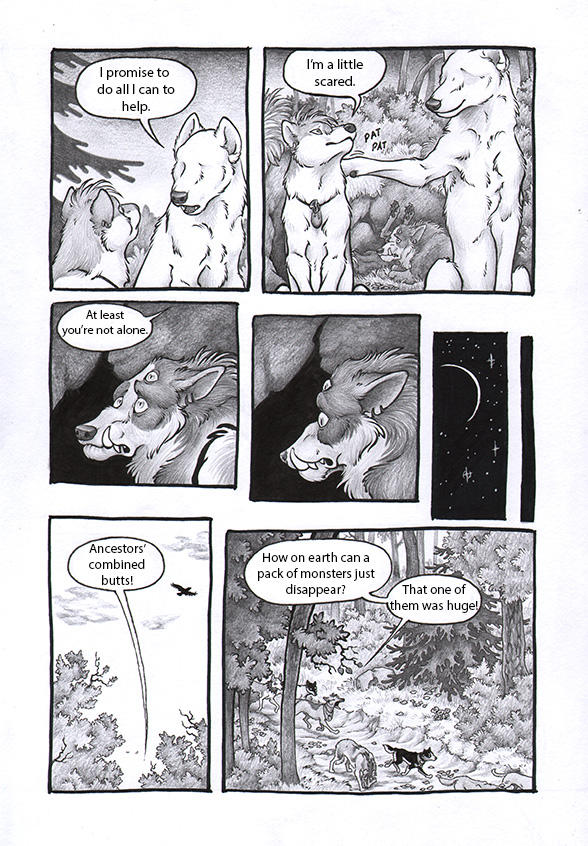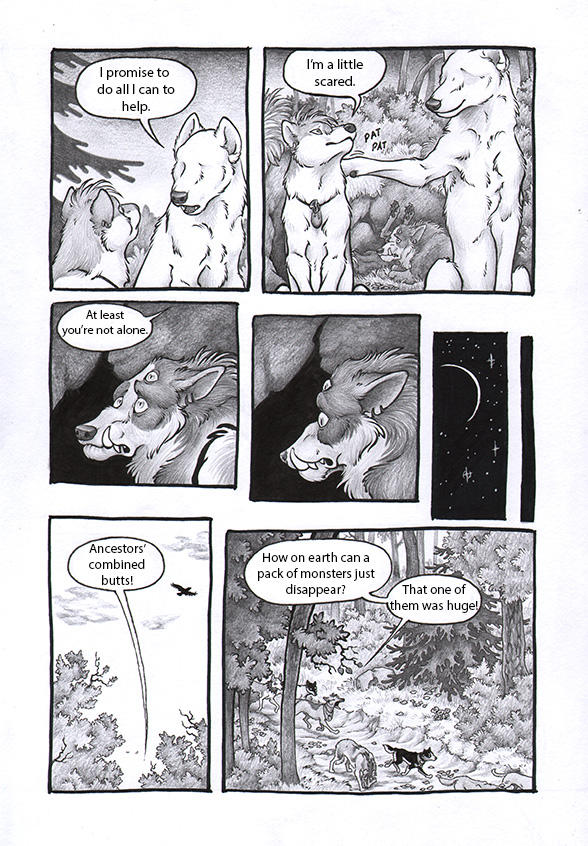 Watch
Wurr page 1
|| First page
Wurr page 226 << Previous page * Next page >>
Wurr page 228
*************
And here I thought this was supposed to be an easy page. And then that last panel happened. Oh, yeah, let's draw a group shot of tiny characters, all in scale, in bird eye perspective, in a forest. Yeah, sure, that can't possibly be hard in any way!
For the record, I'm uploading this page at two in the morning because I wanted this page to still be online during "Monday". I haven't slept yet, so it counts. (Also this is technically last week's page, because I lived entire yesterday thinking it was still Saturday and thus started a little late. And I totally almost drew stars
inside
that crescent in the fifth panel because I wasn't quite awake enough at that point.)
Wurr stuff © me stuff.