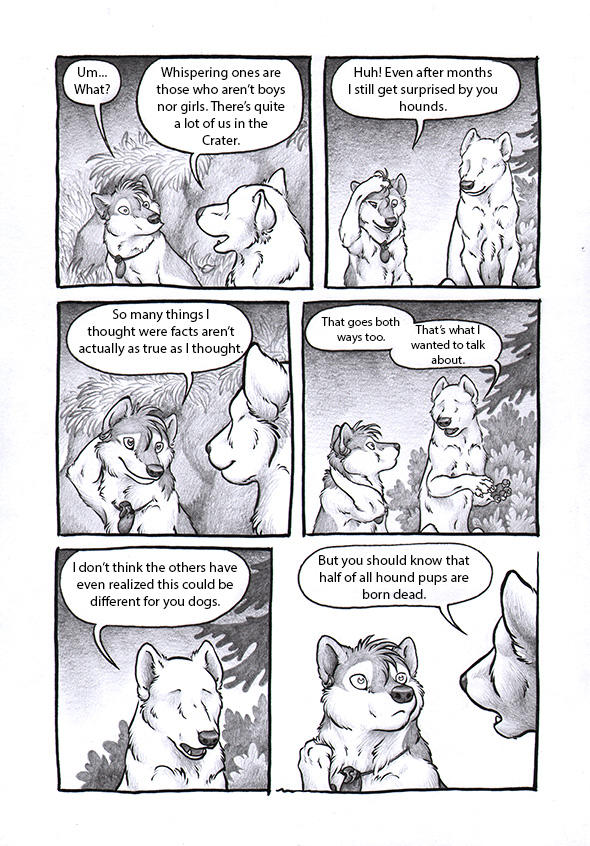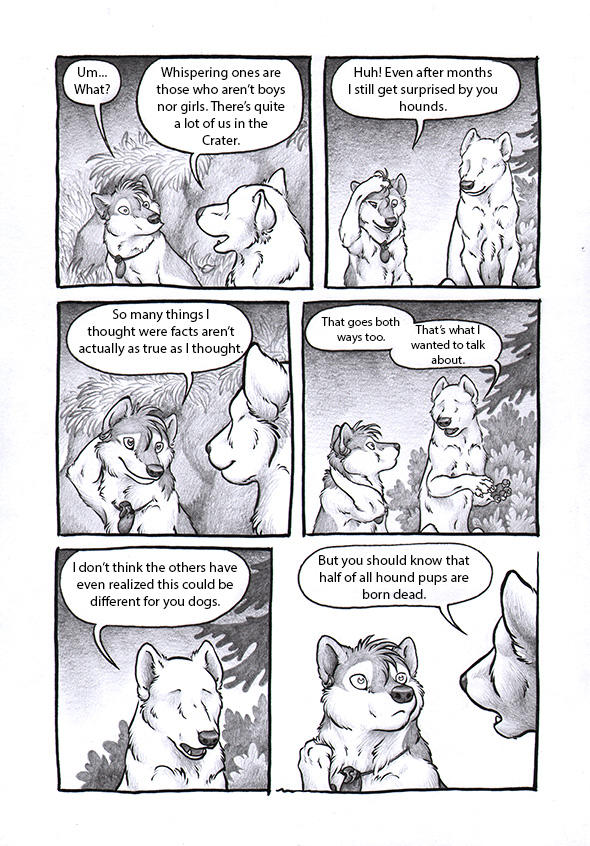 Watch
Wurr page 1
|| First page
Wurr page 224
<< Previous page * Next page >>
Wurr page 226
*************
If I had gotten this done an hour ago, it would count as a surprisepageattack. But I didn't, so now I guess it's the earliest weekly page I've ever done. Wohoo!
This kind of exposition pages are kind of a bit boring to draw (talking heads, bah) but I have to admit that I'm having fun with the facial expressions.
(Stupid bilingual speech bubbles for not being big enough for the internet language because print language can do with fewer words. Usually Finnish words are long enough to leave room for English sentences with more words, but then there's conveniently packaged ways to say something in just few words and it blows up on me when English requires more talk to get the same thing across and why did I make Ibs's speech bubbles so small on the fourth panel. Like "Siitä halusinkin puhua" = "That's actually what I wanted to talk about". SO MANY WORDS!)
Wurr stuff © me stuff.