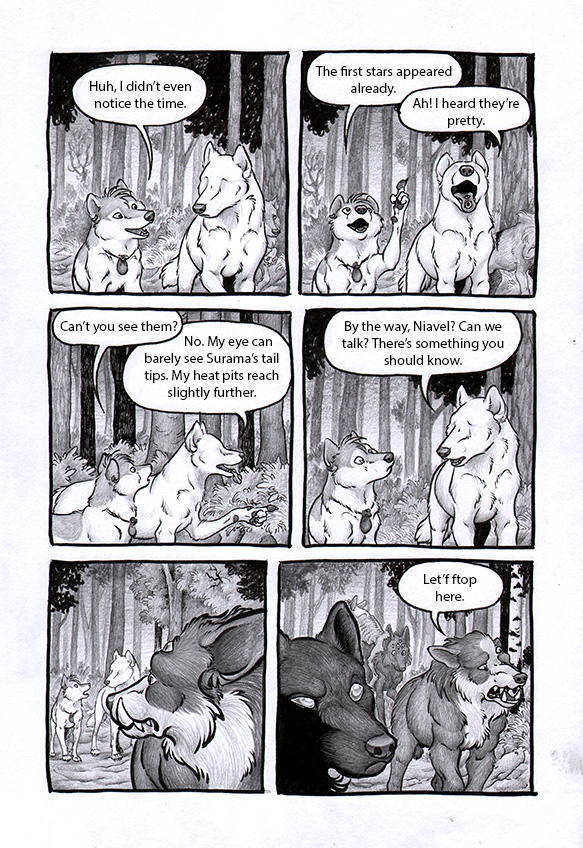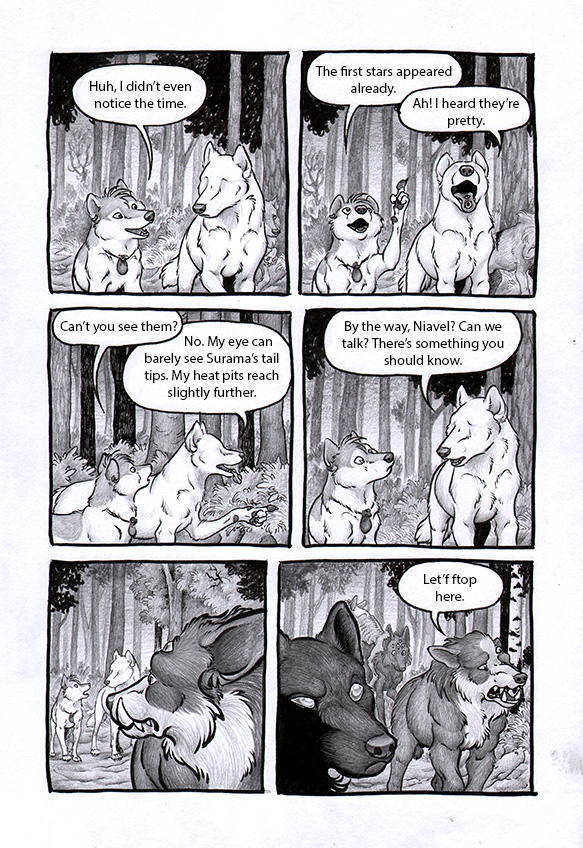 Watch
Wurr page 1
|| First page
Wurr page 2
20
<< Previous page * Next page >>
Wurr page 2
22
*************
Aaaand I'm back! Aaaaaaand I just realized I forgot to mention my absence here on DevArt. Whoops. Sorry about that! But basically I was away for couple of weeks, first for my brother's birthday cake -I mean birthday-, and then took off for the annual road trip with some of my old Liminka school of arts classmates. We've done these road trips every year since 2010, this year we went to Lapland, and I completely forgot that not everyone follows me on Tumblr and might not be aware of my absence.
But anyway, break's over, monkey's back and Wurr can go on again. Yay!
(Also, just in case anyone wonders, but Iralbe talks about seeing with his eye, in singular, because only the bigger one actually works. The smaller one is incomplete and blind.)
Wurr stuff © me stuff.