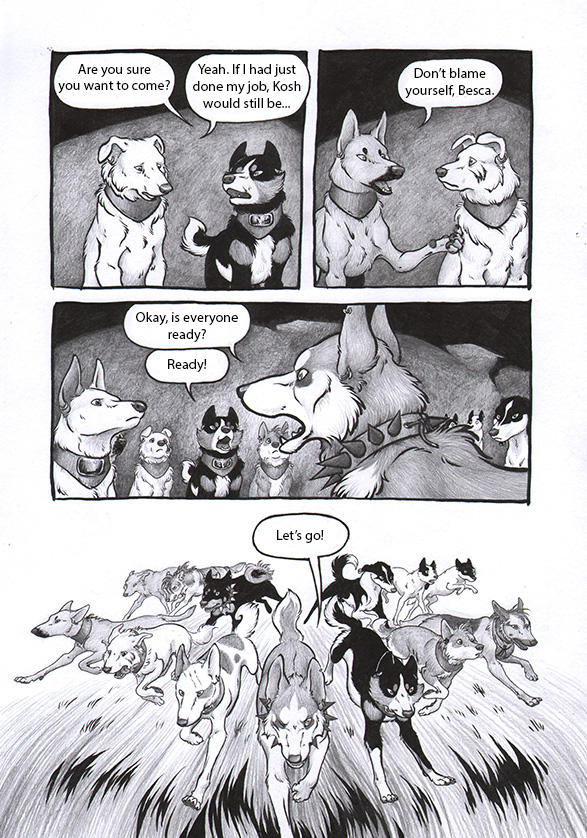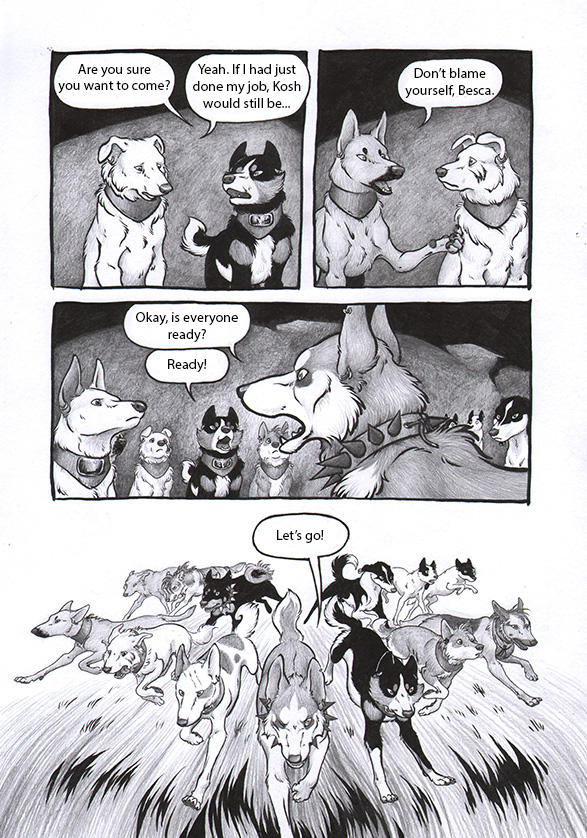 Watch
Wurr page 1
|| First page
Wurr page 218
<< Previous page * Next page >>
Wurr page 220
*************
A paaaage! Sorry for the delay. My schedule got sabotaged by a trip to visit my family for midsummer and birthdaying, and being stuck with a tablet for onlining. Also prior to that being cursed with exceptionally nice and sunny weather that made me want to run around outside instead of being a responsible nerd and spending the warm summer days stuck inside and drawing. Cursed I say!
I must say that that last panel wasn't one I particularly looked forward to drawing (trying to fit thirteen characters in the same panel ain't exactly easy) but I think I managed it okay. Man, so long since the last time I drew Soo's lot!
Wurr stuff © me stuff.