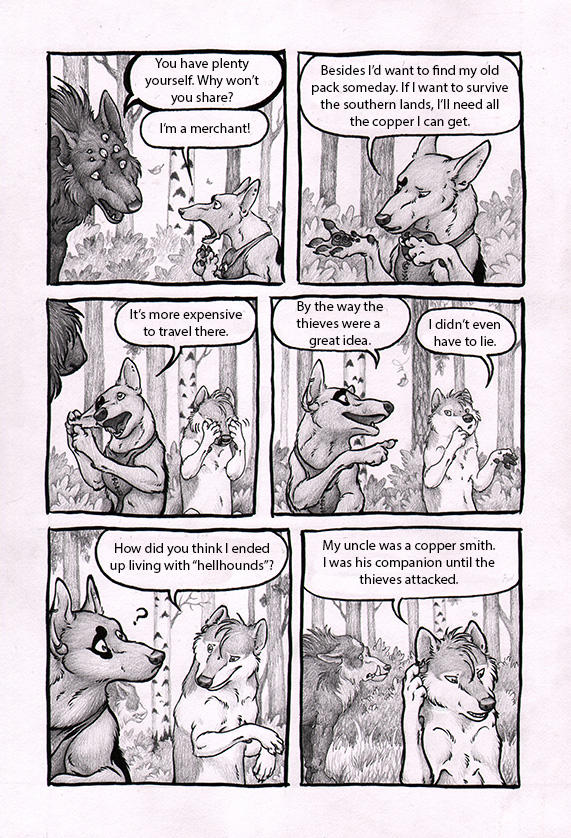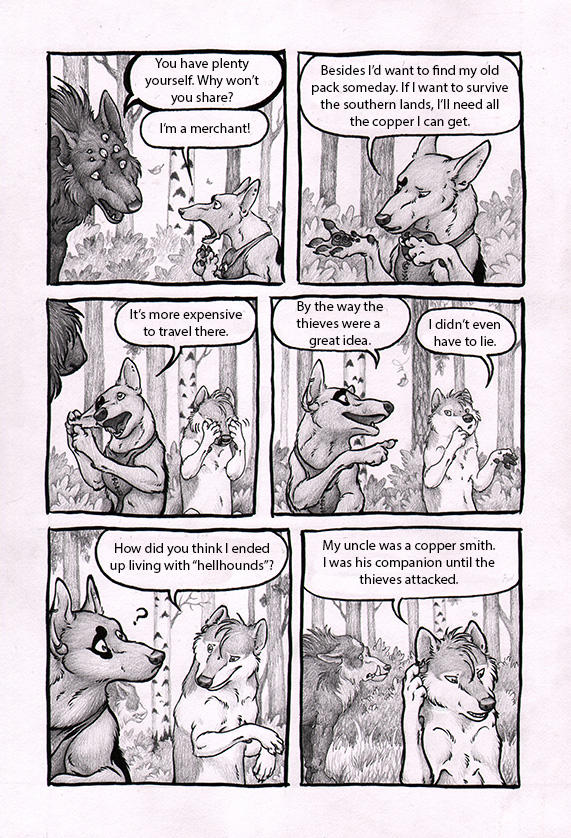 Watch
Wurr page 1
|| First page
Wurr page 209
<< Previous page * Next page >> Wurr page 211
*************
Aww, man, is the automatic link generating thing a subscriber feature? Now I have to type the link code myself again.
But yay for another page of Wurr! 8D I had to skip last week due to a massive migraine attack that effectively deleted half of my last weekend, and then I've had a friend visiting me this week (she's still here, currently attacking the mess that is my bookshelf with all her librarian heart) that's kept me pretty busy for the whole week. Still managed to finish this and slip it online because I really don't want to miss another week's update.
Anyway, enjoy!
Wurr stuff © me stuff.