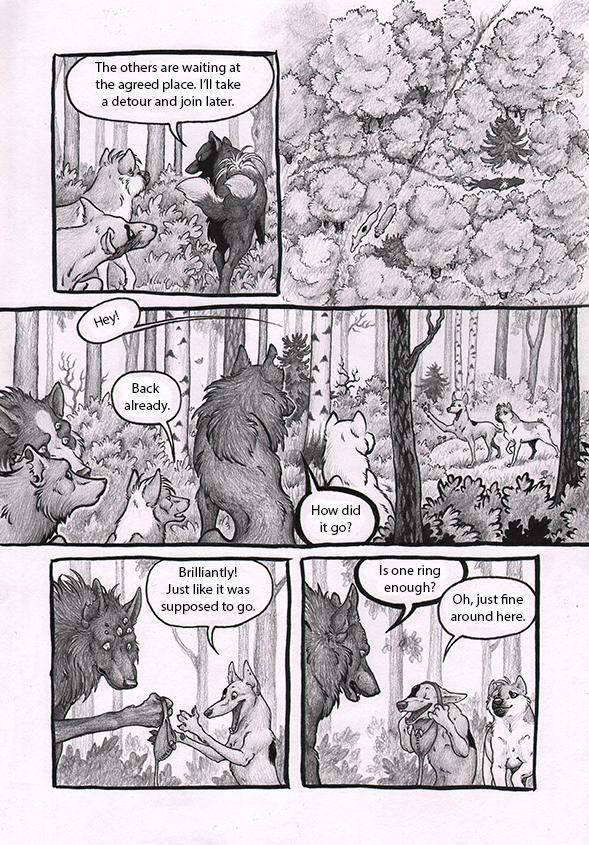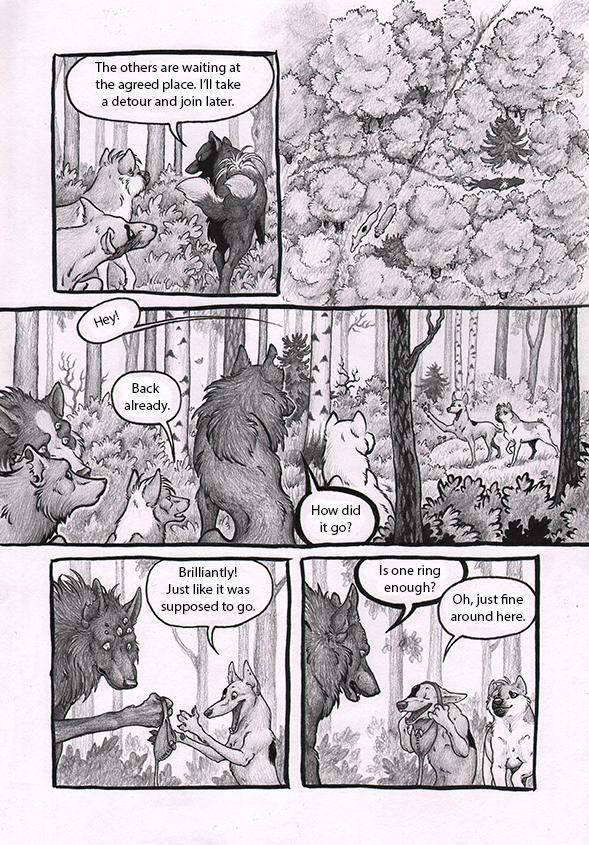 Watch
Wurr page 1
|| First page
Wurr page 208
<< Previous page * Next page >>
Wurr page 210
*************
40 minutes late for my weekly deadline, but hey, a page! (And it's still Sunday in the parts of the world west of Finland, so I'm using that as my cheat excuse.)
I never want to see that second panel again. I didn't think drawing that could be so tedious and slow to draw.
Yay for more familiar faces! 8D
One ring to rule them all, one ring to bind them, one ring to bring them all and *insert witty punchline here*
Wurr stuff © me stuff.