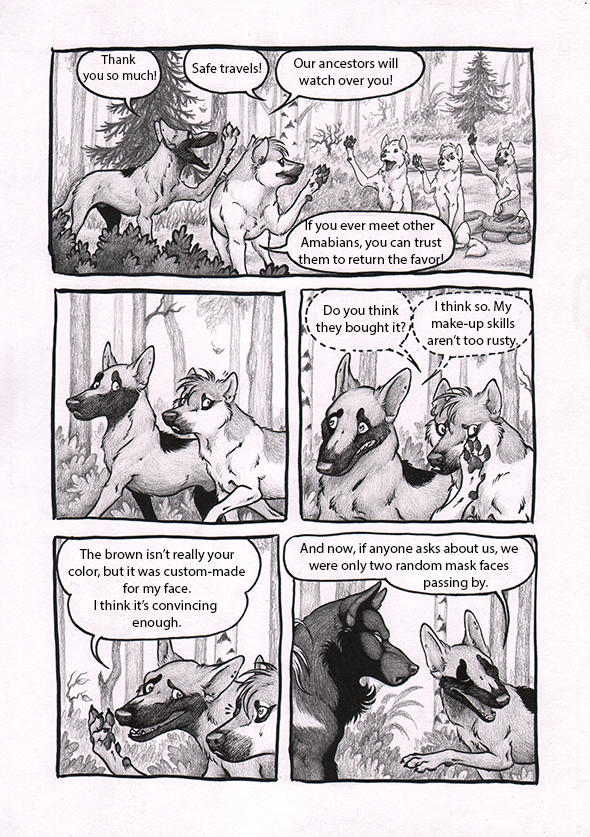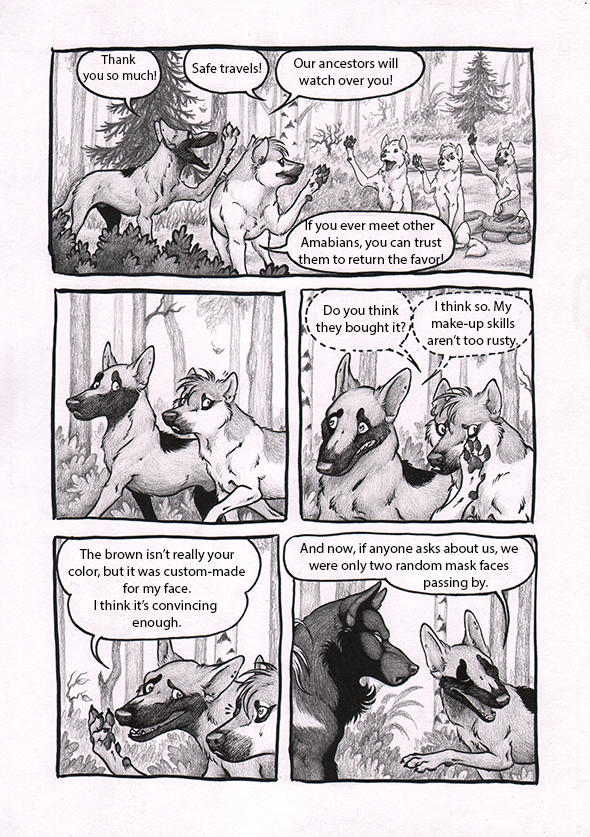 Watch
Wurr page 1
|| First page
Wurr page 206
<< Previous page * Next page >>
Wurr page 208
*************
Yay, a page! With mercifully little backgrounds to keep track of (aside for the first panel).
Though with really annoying speech bubbles. It makes translating kinda hard when some lines are so much shorter on one language than the other. While usually Finnish leaves plenty of room for English texts thanks to the long words, sometimes English just decides to be difficult and demand more words into a sentence to have the same meaning than the Finnish one. Linguistic acrobatics (and font resizing) required sometimes.
(For those who don't know, Wurr is written in Finnish, and translated to the wider audience afterwards as I prepare it for dA.)
But look who shows up on the last panel! Someone I missed drawing a lot. Welcome back, grumpyface!
Wurr stuff © me stuff.