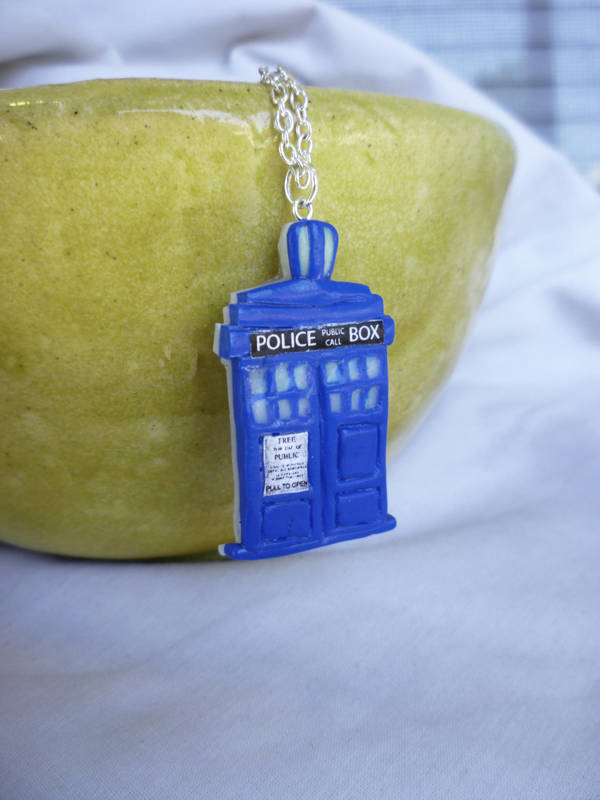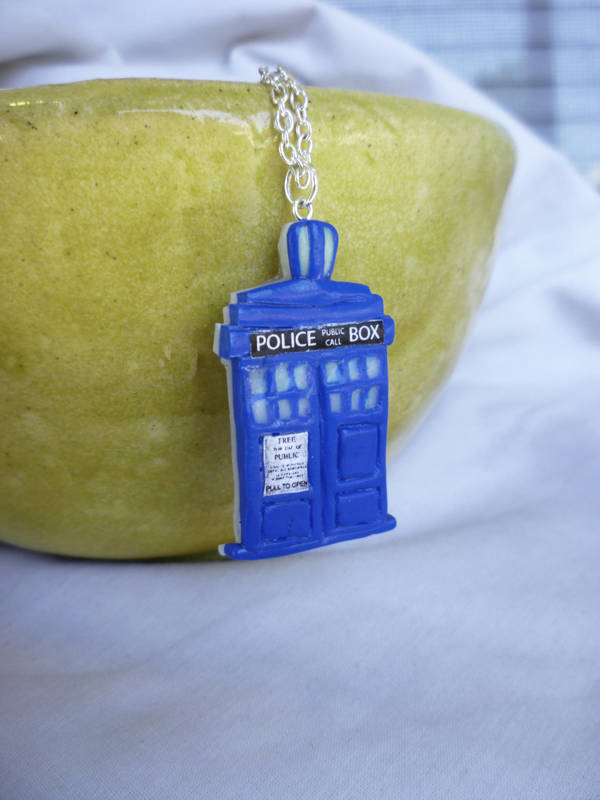 Watch
Recently, I have gotten into watching Doctor Who. So, naturally, when I decided I wanted to experiment with Mod Podge and polymer clay, this is what came to mind. I promise it is tiny and adorable in person. It's not very photogenic. Or I am a bad photographer. Probably I am a bad photographer. It is approximately 1.75" in height. It is at a slight angle in this photo.
Also, the windows and the light on top are glow-in-the-dark.
And it's for sale:
www.etsy.com/listing/158860732…

Reply

Aww. Too adorable for words!
Reply

I love it! And it glows in the dark!
Reply

Reply

Haha, yeah, i had a bit of a battle with this one, because it was something that I started just as a "rough draft" to see if mod podge really works with clay, and then I ended up wanting it to be more than a rough draft, but it still looks a little like a child drew it. So the least I could do was make it glow.

Reply