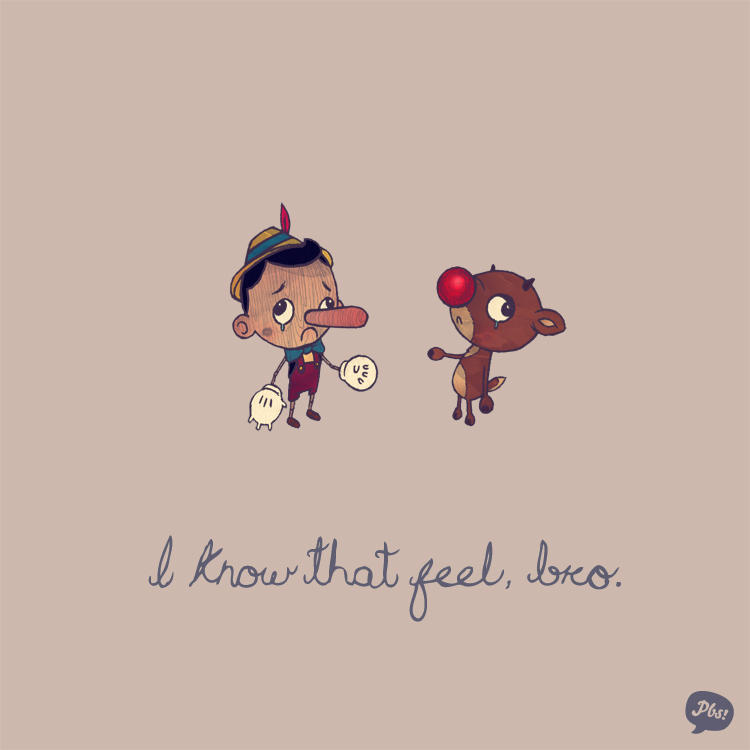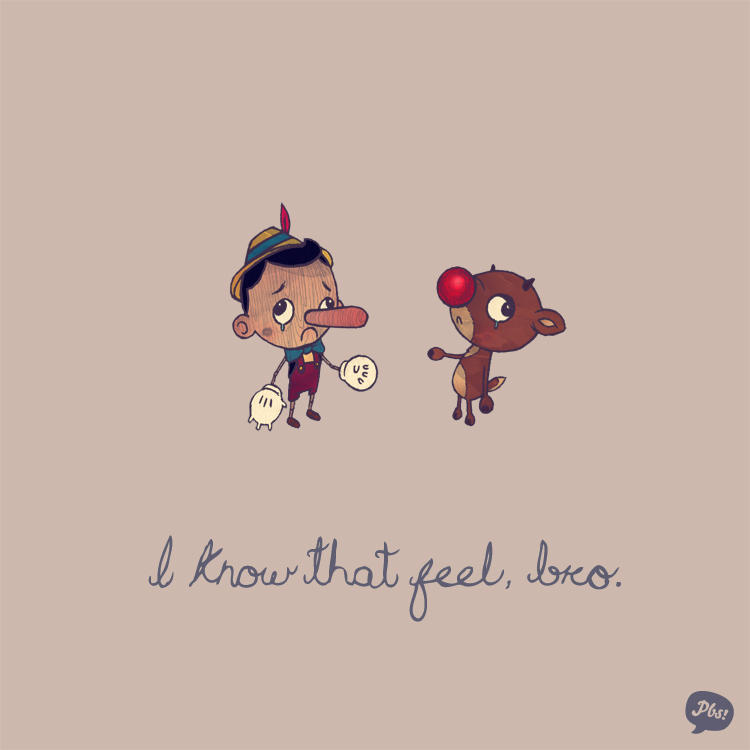 I guess Pinocchio NOSE that feel, Rudolph
Reply

Haha, this made me giggle. Poor Rudolph... all the other reindeer were jackasses-- and the Santa character wasn't any better!
Reply

But pinocchio can saw off his. He's a walking wood creator. If you ever need lumber, he's your guy

Though I don't see rudolf doing that the same...
...Nvm, I just did T_T" - Sadly though, it doesn't make the spot any less red

(For some reason, rudolf seems to have a "Moogle like stature"... - FINALY FANTASY; CHRISTMAS CHRONICLES!!!)
Always a pleasure.
Reply

Haha did you just murder Rudolph in your mind?
Reply

No, I imagined him cutting his own nose off with a machete.
Don't worry, he -almost- cut through it like butter, but the remnants tend to drip a lot, and the place that's left doesn't seem very brown either

...though he might die of blood loss since he doesn't seem to care at all for his lost nose, and wishes to show santa his new found apperance since 1. he can't see it himself and 2. He's not that smart

Reply

xD Pinocchio, if you weren't such a little punk, your nose would be fine.
Reply

Your arts make me smile outwardly. Evrytiem
Reply

Reply