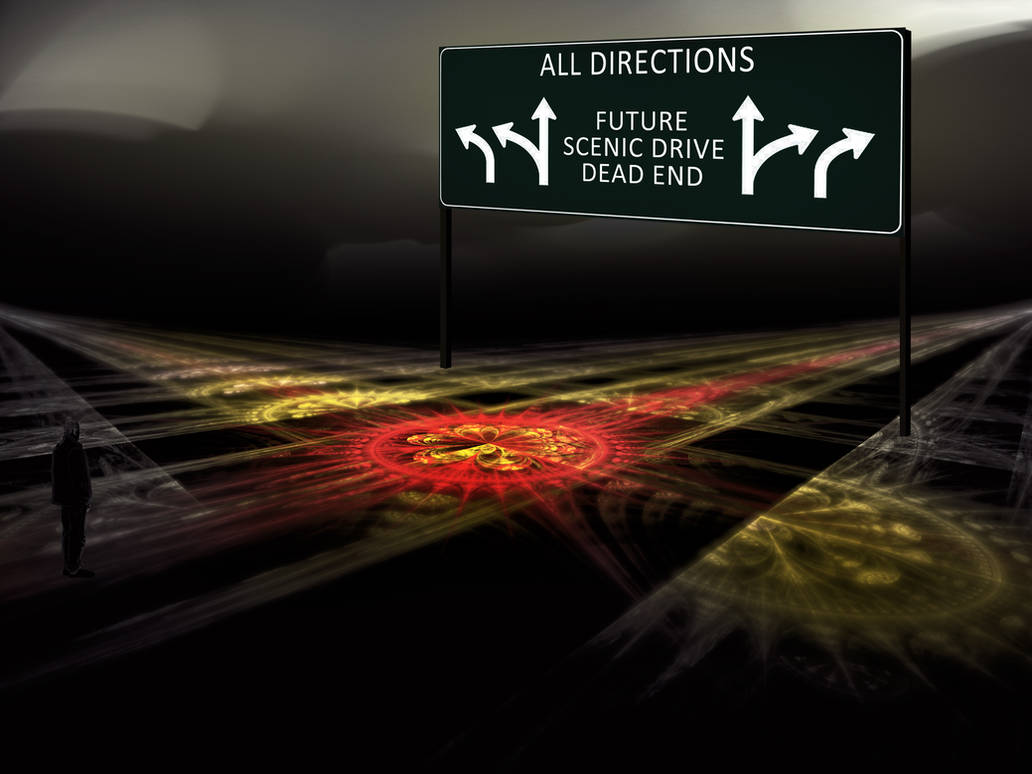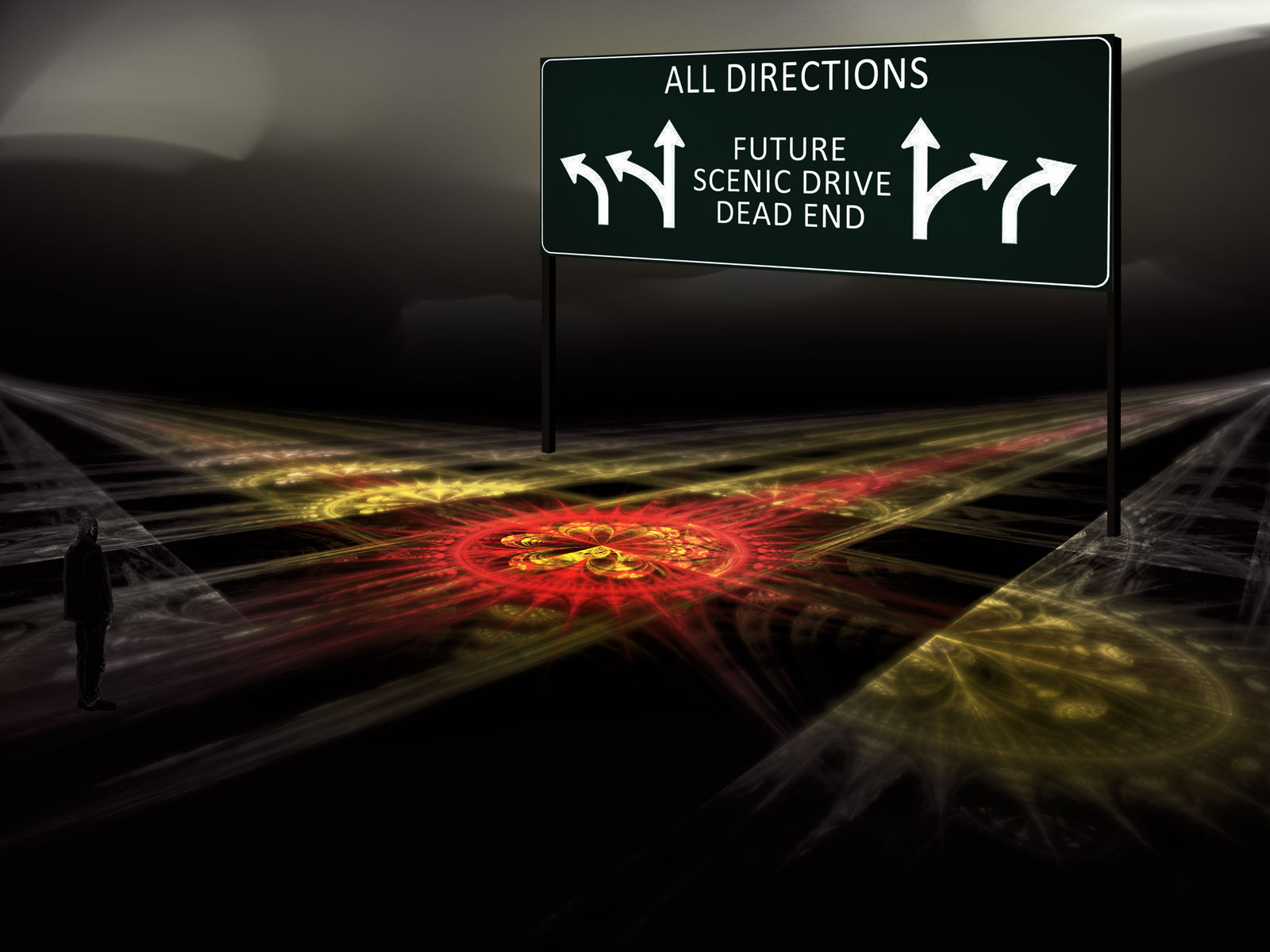 "Life may not be the party we hoped for but while we are here we should dance"

I used Photoshop, ON10 and a jWildfire for this picture

Great!!! It bring me to my mind like a very well structured system for travelling in time, but after a while there is a road sign that tell that is not allowed to continue to navigate in time.
Of course, I think that is not the meaning inteded by you (I realized that later), but sometimes this misconceptions (as my knowledge of english is not perfect) are very inspirational. I remember to have read something similar, although it wasn't about time-machines (althought there were time-travelling) but about duplication machines. Fun read. I have to find it.
Anyway, back to the your point that I think I comprehend now better, you meant to paint this as a turning point, a decision stand, right?

You did a phenomenal work, I like it with its original meaning too.
Reply

Hi Alberto,
there are so many decicions we have to make day by day. And we find most of them very important and sometimes difficult. However, what ever you decide
- your destination is in the future
- life is a scenic drive if you open your eyes and mind
- and life is a dead end street at the same time because death is final and unavoidable.
So - there is absolutely no reason not to dance while we are here!



Reply