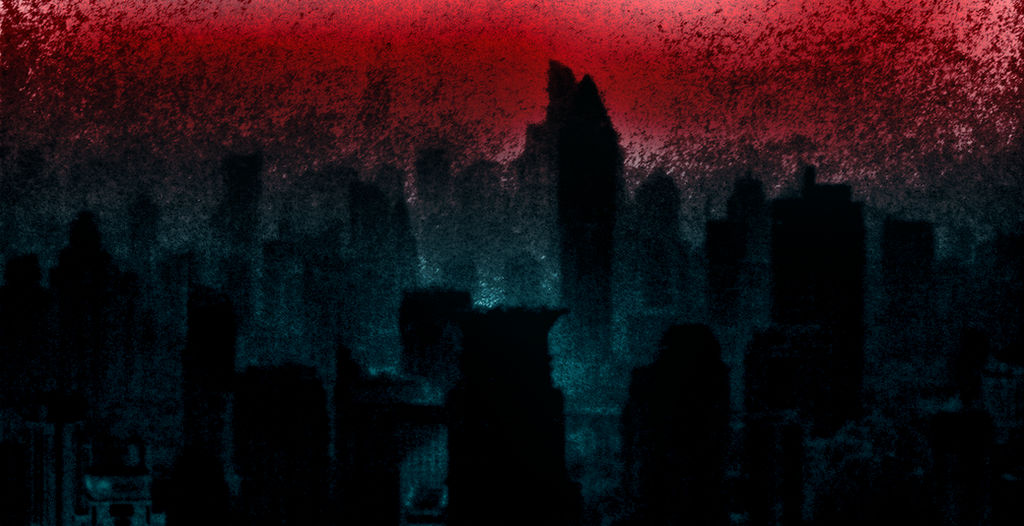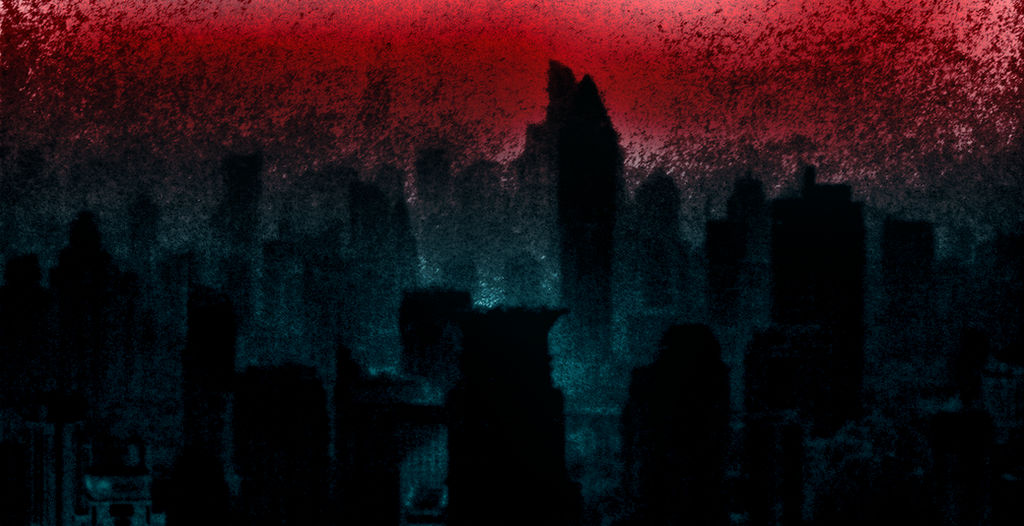 I live in Northern Germany. SMOG over cities is a thing of the past for many decades. When I came to a big city in China last month I was confronted with really bad SMOG. Unbelievable how people can breathe this day by day. I felt dizzy after half an hour. But I was lucky - we had heavy rain in the night and the next day the dirt was washed from the sky. However, the first impression was " breathtaking" in the truest sense of the word.

Faszinierend geheimnisvolle Stimmung, klasse!
Reply

Fantastische atmosphäre, Peter, glückwunsch zu diesem wunderbaren werk!

Reply

So powerful image. Let me imagine and twist the meaning of your image a bit.
One day, a strange thing happened. The XV Research Center was near the city, but nobody cared as little people knew about it.

Mr. Hamilton, a silent man that lived in the outskirts of Celem was indeed not aware of that terrific place. He was spending the afternoon with his friend James. Although James just broke up with his girlfriend, they put a Star Wars movie (Empire Strikes Back) and both were cheering for a while.

The researchers of the XV center, just at the other side of the city, were trying a new prototype, a biological one. The month before they tried succesfully a driven-time machine and the month before last they produced an enormous energy generator, a cold fusion one, being able to generate a petawatt with a very small input. They had to put that project in stop though, because those amounts of energy would alert other people of their top secret activities.

One of the previous achivements was the "multi-connected panel": a panel that was able to generate relation and links between few pieces of fabric, newspapers or small objects of a person, and be able to discover the entire life of that person through there, like an inanimated detective.

So, when they recieved the commission to develop an agressive, but controlled creature, dragon-like that could spit fire at times and being adorable and cute in other moments, they though it was going to be easy after the recent successes.

But it wasn't. Somehow, the wormy dragon creature got more powerful than expected and broke into the closed labs. He swallowed the cold fusion cell. That was terrible enought, but he also got the flux capacitor of the time machine. He didn't understand the panel or how to get any ability from it.

That was afortunate, because if he had succeeded in that or in activating the time-machine, mankind would had been definitively doomed.

But the results weren't much different in the short time. The roaring creature destroyed whole blocks of buildings with a tap of his claws. His horrible mouth was bubbling and sprouting sand and tiny fragments of steel, the remains of giant skyscrapers.

«Noooooo!» the scream of Luke resonated in the ears Hamilton and James just before the power went out due the massive destruction caused by the dragon-worm creature.

They looked to the window just to see a enormous fireball falling in the center of the city, obliterating entire districts. They thought that that would be their end but the dragon-worm got bored of the scratchy and rumble ruins of the city and went into the surrounding mountains to take a rest.

The burst of energy that the cold-fusion cell gave him was really powerful, but also leave him exhausted. So, when he woke up he only could raze a few more blocks before failling asleep again.

After few totally crazy days, the creature realized that he needed to rest longer if he wanted to enjoy more than a few minutes rambling and splashing rubble in the middle of the wrecked city.

Walking slowly, he went to the mountains again, smashed few hills, plucked few trees and put them under his long neck, using them as pillows.

After few months, the pattern was clear: the dragonworm slept two or three weeks and then left the mountains to ravage cities.

Celem wasn't the only one, as all the cities arround a diameter of few thousand kilometers were demolished too.

But the creature was also cute at times. Seems like the researchers did too well their job: He was extremely cruel at times, yet he could be extremely cute too. From time to time the creature walked very slowly, sit down in the middle of a pile of collapsed buildings, grabbed few cars and started playing with them, making imaginary races. He even made funny sounds, imitating the engine noises of the cars.

The survivors soon leaved the cities and moved to low hills (that weren't in the path when he moved), from where they could see the creature from time to time.

While most of the people were in panic, there were others that rummaged around in their holiday homes and got the rusty old armours of their great-great-grandparents that were hung on some of the ancient walls of their houses.

They went to the surviving horse riding centers and started to meet between them and make (ridiculous) parades riding hourses, pretending to be knights of ancient times.

The time passed and a rumor spread: the Wormy got tired of the continent and he crossed the sea. People breathed in relief.

But some of them knew that although the cities could recover from the destruction, the Wormy will came again sooner or later.

For Hamilton and James, Celem was never the same. Although they could look at the new skyscrapers, shiny and with automatic weapons all along their perimeters, they didn't see them. They only saw a very dark place, like if Destruction had a cute, stylish figure and hungry fangs, ready to fall from sky and bite again.

There is a short saying that was originated in the times of the attacks, when the people was rushing to get to the underground refuges: "Better to Stay Inside".
This short tale was inspired by your wonderful image and few more
images
that were at the side of the deviation in "Featured in collections" (some of they were of yours).
Also, I took inspiration from Evangelion series (a mecha anime were cities got demolished by robots

). It remind me the mood of it a little.
Edit
: I just remembered this short:
Power Plant
and I think that a lot of inspiration comes from there...
.
I hope you liked my short tale, I had so much fun writing it

I hope there aren't a lot of errors of spelling or gramatical errors, you can tell me them if you spot any.
Although the ambient is dreadful in the tale, I would like to
take a peek to it, also would be awesome to enter your image. This is my version of "entering in the picture".
thank you for the powerful image!
Reply

what a story...
Sometimes pictures inspire myself to writing. However, I do it in German. Right now I working hard on an story that gives the background for "The Holy Statues Of The Kree´Lat". Even in German it is pretty difficult to avoid logical errors in time-travel-multiverse stories. But I think there is progress and there will be an very unexpected ending to it.
THANK YOU for your story!



Reply

Hehe! Indeed. I normally write in Spanish too. In my multi universe I try to avoid logical errors to some extend but I accept and use paradoxes on it. I is much more emotion-ly
Reply

Cool work, yet creepy

Reply

Reply

eine sehr schöne fantasievolle Galerie lieber Peter !!! Respekt

Reply

Die Farben und Körnungen machen eine dramatische Landschaft. Sehr schön!
Reply