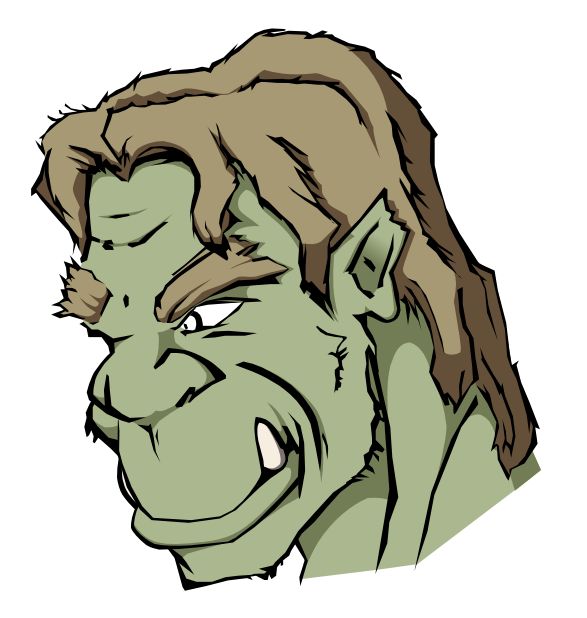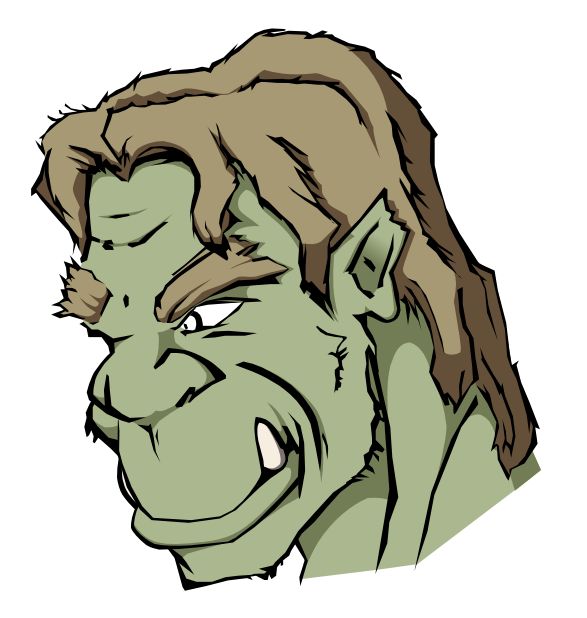 OK, I now coloured the orc. I'm not totally happy with it, but it doesn't look that bad.
All suggestions are very welcome!
SVG
-File:
Orc.svg
Licenses:


GNU FDL (version 1.2; later version when approved by me)


GNU GPL (version 2.0; later version when approved by me)


CC-BY-SA/AT (version 2.0, 2.5 and 3.0; later version when approved by me)



nice! and by the way, I saw that drawing on wikipedia!
Reply

And you did this on Inkscape? Looks pretty impressive. The shading in particular is awesome.
Reply

Reply

I think he's pretty. The shading is excellent.
Reply

Oh man. Allways this good criticism. I never learn something, when noone says what I'm making wrong.

PS: Thanks very much for your comment!

Reply

First, some constructive criticism... The places where the black outline fades to shadow should have less perpendicular transitions. Most of them look great with the black getting narrower while the grey gets wider, but the one just to the right of the tooth goes from black on the bottom to grey on the top with no transition.
Second, an invitation... Your work looks great. Would you consider releasing it under the GPL so that it could be used in Free Open Source Software game projects, such as The Battle For Wesnoth (
[link]
)?
Reply