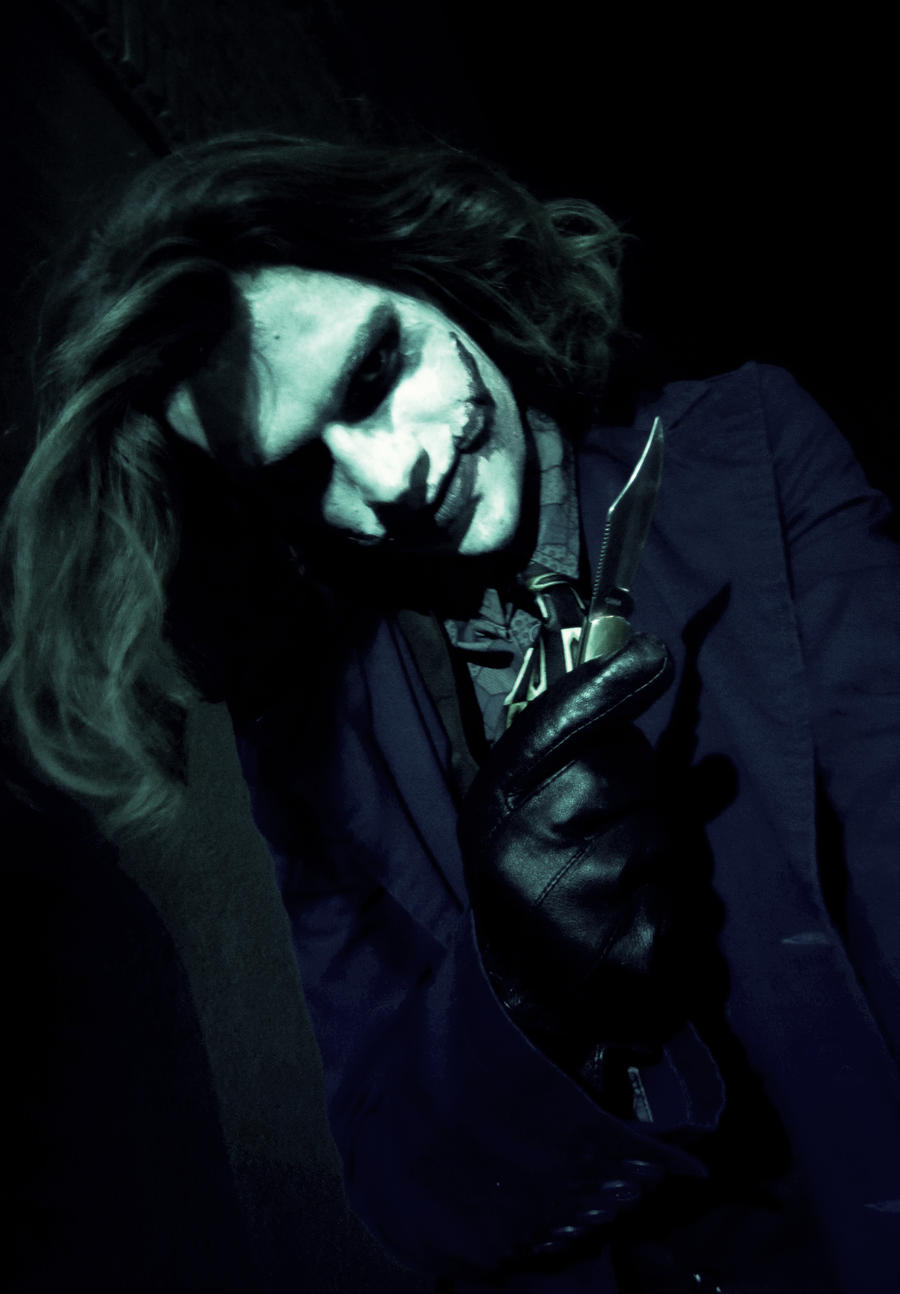 Watch
A healthy grin can make things so much easier... here, let me help you with that...

You really look amazing. Good work on the costume and makeup!
Reply

Love your version of the Joker, one of my favorites. The poetry readings are awesome as well!
Reply
That's spoooky! O_O And awesome...and perfect lol I LOVE THISSS!

Reply