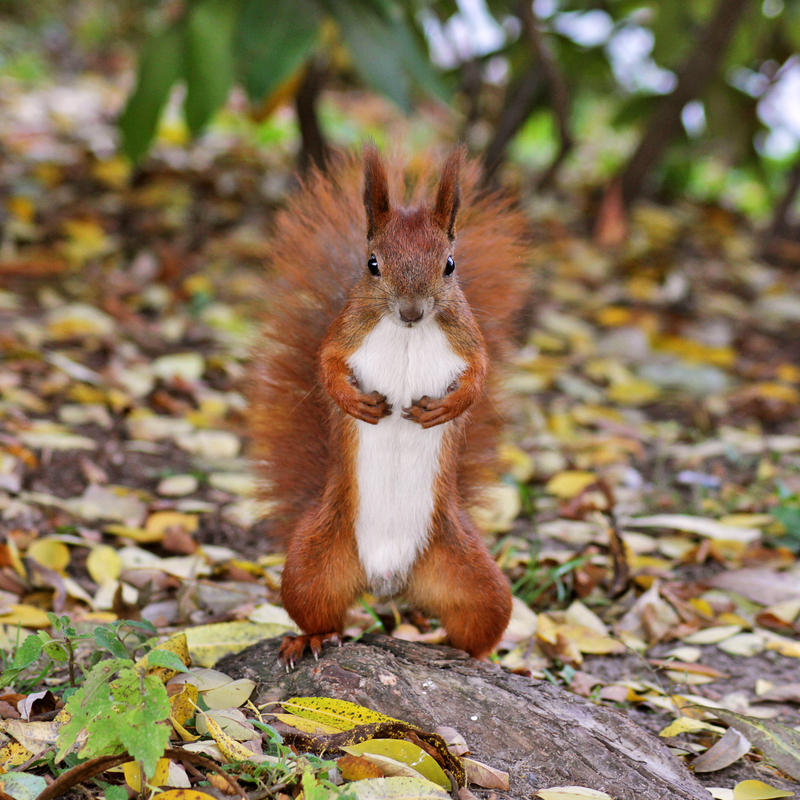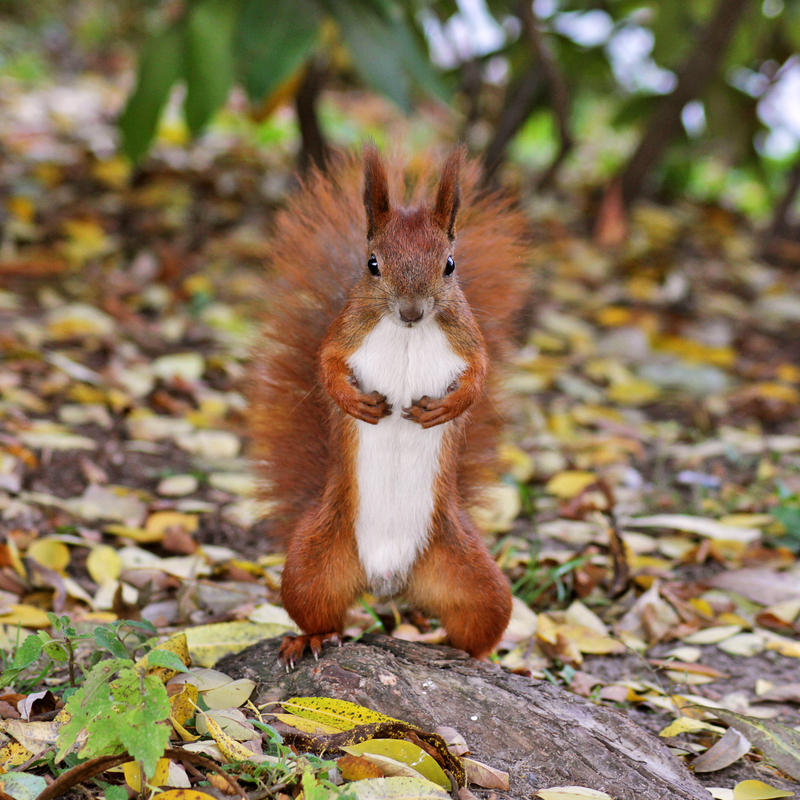 Watch
This is a very good capture. A Squirrel is an extremely squrimish animal and you manage to capture it with a very slow speed (1/100) without any kind of noticeable blur and with a relatively small focal distance (you were very close without spooking it).
The only thing I would have done differently would have been close the aperture a tiny bit more to see if I could have put in focus the furry tail, which is just adorable, but, as I can see, you already have a slow speed and a relatively high ISO for a 550D, so you might have been snapping in relatively low light conditions, so I believe it might have been difficult. I can discern a little bit of color noise (ISO noise) on the top of the photo.
The photo is perfectly framed (maybe too perfect as you placed the little critter dead center and he is a bit tilted to the right. As such, you could have placed him a bit to the left and give a little equilibrium to the mind processing) and the color balance, vibrance, brightness and contrast are also on the spot. It almost looks if you had been adjusting the colors until the histograms were on the right places

.
Congratulations on a very good work!
The Artist thought this was FAIR
7 out of 7 deviants thought this was fair.