still using my mobile phone to make this, and gradually getting used to it.
this work was inspired by the theme of the contest

After the end - Digital Art Contest-
Welcome to

The-Imaginarium

Digital Art competition. This journal describes the rules for the contest. Please read it carefully.
Theme: After the end.
Just imagine...
What would happen to the Earth after the end of our natural resources?
- Do we still live on earth? if so, show in your entry what we do to survive and how is the appearance of the earth.
- Do we live on another planet? if yes, show in your entry the appearance of our new home and what we'll do to live in a different place.
- Do we live in a space ship in search of another place to live? if so, show what is the appearance of the interior of this space ship and how we live in it.
- With the rest of our planet did the Aliens build a new civilization?

These are just a few suggestions, use your creativity and create your own Post apocalypse, but do not forget to show what happened after the ''end''. Show us a story.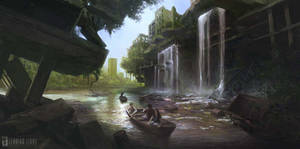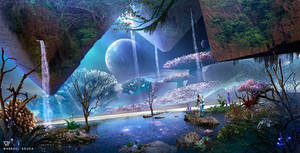 this challenge is held by Wesley-Souza at The-Imaginarium

so this is an opportunity for you to follow this challenge. more detailed information is in the journal above
Credits and stock thanks :
Deer - Buck 03
by Free-Stock-By-Wayne
Abandoned CFR Class 79 Railcars, Timisoara.
By FutureWGworker
Post-Apocalypse On the Road 9
by HiddenYume-stock
rest is paint
© 2019 PANJOOOL. All rights reserved.
My work doesn't belong to the public domain, don't claim my work as your own.
It can not be reproduced, copied, edited, transmitted,
plagiarism
or sold without my permission.


---
I am very grateful if anyone criticized my work ,I am also very grateful if there is a favorite and support my work
Image details
Image size
4926x1915px 9.13 MB