Watch
This work was collaborated with
Rowye
, a professional , creative, and highly skilles artist. His works inspired me a lot with his incredible environment and concept arts , many of the tutorials he made helped me to learn, and his guidance greatly boosted my creativity in working.
Thank you very much Roger for the opportunity and time to do this fun collaboration

found more about him here :

Don't forget to support his work too here :

Credit and Stock Thanks :
199-Twins72-Stocks
by
Twins72-Stocks
Moss Land 03
by
Axy-stock
Palm Tree Stock..
by
AledJonesDigitalArt
Giant Tree Roots Stock Photo 0150 DARK
by
annamae22
Mangrove Tree Roots PNG Stock 0030
by
annamae22
root stock
by
Mihraystock
Ivy 001 - Clear Cut PNG
by
Travail-de-lame
Industry pipes Pack 2
by
Wolves-PSD
Industry pipes Pack 1
by
Wolves-PSD
Fern_2_cutout
by
GoblinStock
Tree Trunks and Roots - png's
by
spacenewt
Storr CD-STOCK
by
CD-STOCK
Crowned Heads - T - 1
by
mjranum-stock
Flowered terrace PNG
by
Jean52
Grass Tail
by
SuicideOmen
Grass at Park 1 Stock Photo-PNG-0166
by
annamae22
Malaysia Stock 056
by
Malleni-Stock
www.flickr.com/photos/blieuson…
by
www.flickr.com/photos/blieuson…
www.flickr.com/photos/andryn20…
by
www.flickr.com/photos/andryn20…
www.flickr.com/photos/thejasp/…
by
www.flickr.com/photos/thejasp/
www.photobash.org/deciduous-tr…
by
Photobash.org
Rest is paint.
© 2019 PANJOOOL. All rights reserved.
My work doesn't belong to the public domain, don't claim my work as your own.
It can not be reproduced, copied, edited, transmitted,
plagiarism
or sold without my permission.


---
I am very grateful if anyone criticized my work ,I am also very grateful if there is a favorite and support my work


Some of
Rowye
's artworks: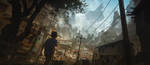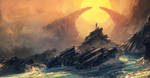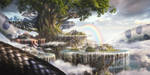 By far, this is one of the most successful collaborations I have ever seen. So I'd like to congratulate to
Rowye
and
panjoool
for joining forces and making this truly amazing masterpiece! What makes it very unique is the successful combination of your styles which is a powerful stamp of a very talented artists, and soley for that solely, I give you a standing ovation.
It's very easy to tie the message with the concept. It's simple, yet elevated in a way that exudes certain je ne sais quoi. Speaking of that, you've reached a vision that is based on a common idea but with a totally new meaning. Originality is definitely prominent here, but I did chipped a star a tad bit. I love the perspective and angle, which is pretty amazing in this case. It is showcasing way more of composition and gives a ton of detail to enjoy. But you two are two big powerhouses and I just wanted to see something new(er) here, I miss "a plot twist" or something like that. Everything else is top shelf stuff, and I don't think I'm competent enough to review your techniques so I''m just going to wrap up this critique and go straight to the last element; impact. The only thing I can say about overall impact is the one thing; if this piece was a meteorite, we'd meet the same fate as dinosaurs did. It's truly a extinction level impact.
The Artist thought this was FAIR
7 out of 7 deviants thought this was fair.
I must say that this work reaches me to a higher level. I have seen the work of both artists, and they have achieved a perfect and harmonious combination of elements that make this piece unique. The composition of this work is wonderful, along with the perspective that immerses me in the scene becoming a witness of this place. In simple words, this work reaches the most sensitive point of perception, generating a pleasurable and nostalgic emotion. This work transmits a very strong message but in a way that it can be subtly absorbed. A triumphant nature in front of a world in constant evolution. I don´t want to extend myself, I will say that this work is worthy to look, feel and appreciate. The techniques used, the textures, the perfectly placed lights and the atmosphere that this work contains, make it a beautiful memory for anyone who has witnessed it. A magnificent work of two exceptional artists working as one. Thanks for sharing
The Artist thought this was FAIR
8 out of 9 deviants thought this was fair.