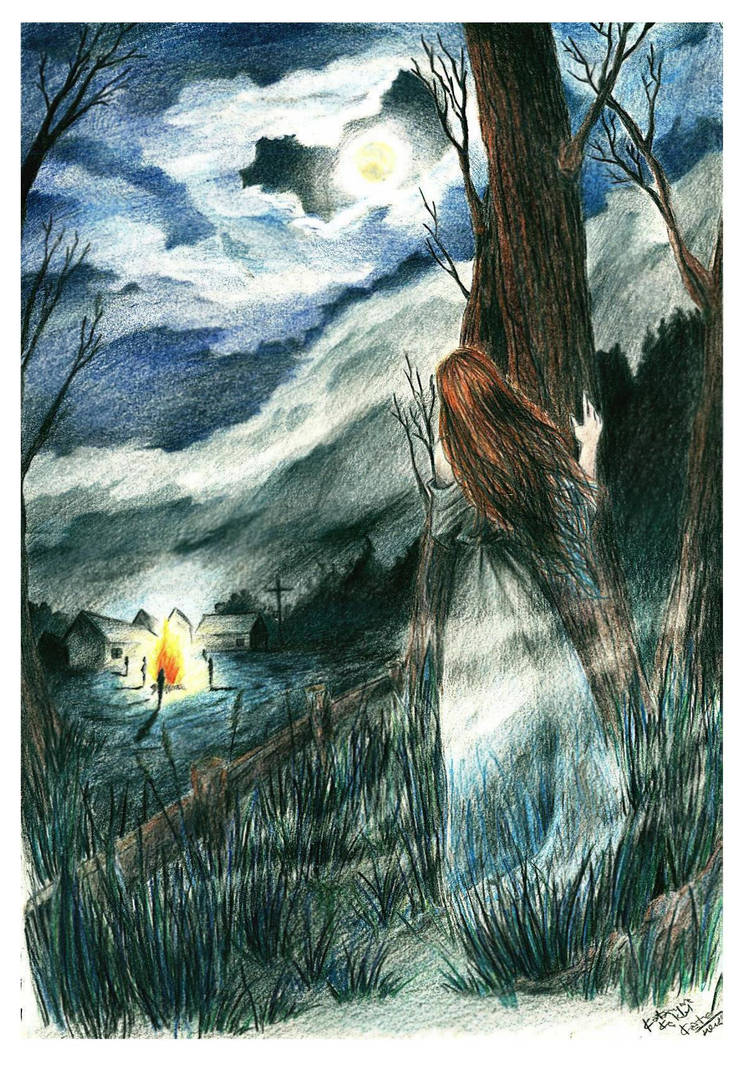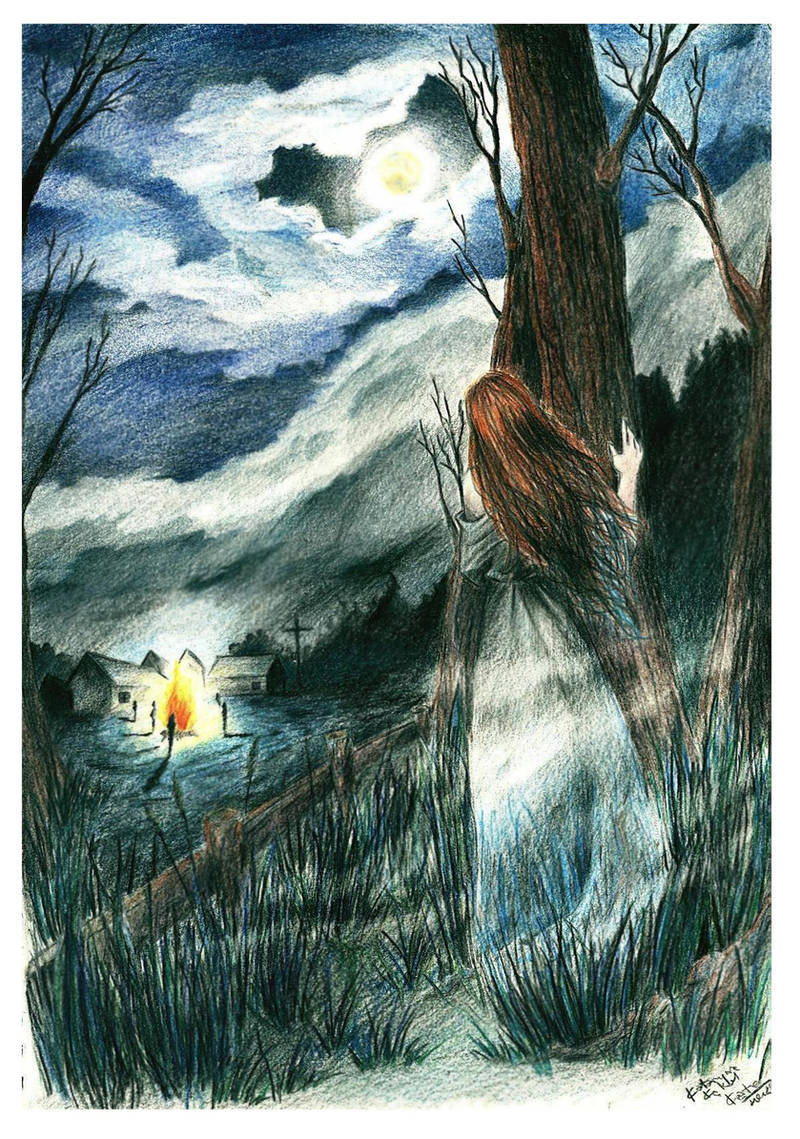 "There are more things in Heaven and Earth
Than are dreamt of in your philosophy"
This is a quote (from Hamlet) opening Adam Mickiewicz's "Dziady part II" talking about ancient Slavic feast to celebrate memory of the dead. It was held twice a year (in spring and autumn) but the main holiday was celebrated on 1 November (nowadays on 2 November after the All Saints Day, now it called Zaduszki, and it's a Christian holiday). Word Dziady is translated as Forefathers.
Ancient Slavic organized ritual meals in which food and drink (alcohol

) were sacrificed. After dark living people were setting bonfires for the straying souls to allow them to find their way home. It was also believed that fire was forbidding evil souls of a suicide and demons to come to our world. In that night the barrier between the existing world and death was very thin.
Some things was forbidden in that day e.g. pouring out water after washing or bathing through window because you could drench some straying soul, or setting fire in fireplace because souls was coming to home by the chimney.

It took me ages to finish this… but finally I've done

I have to buy new colored pencils because mine are too old and it's hard to do something with them :/
Media: Bruynzeel colored pencils on A3 paper (29,7x42 cm)