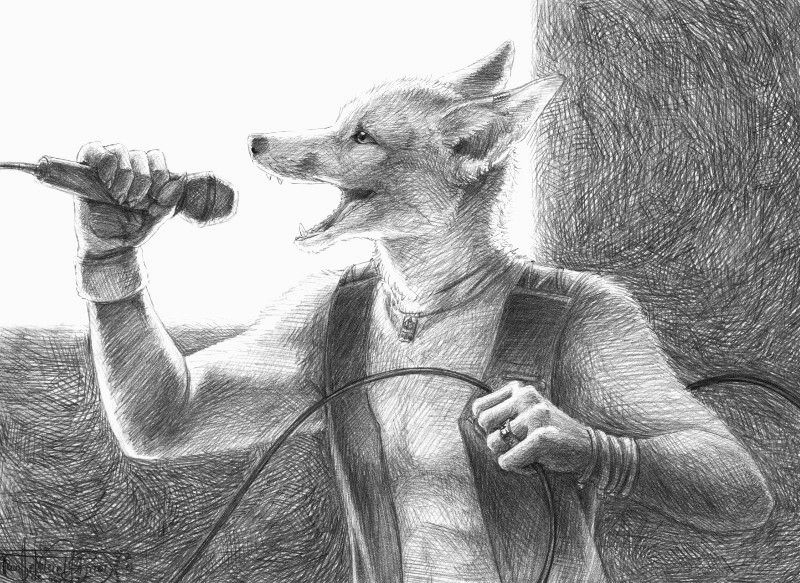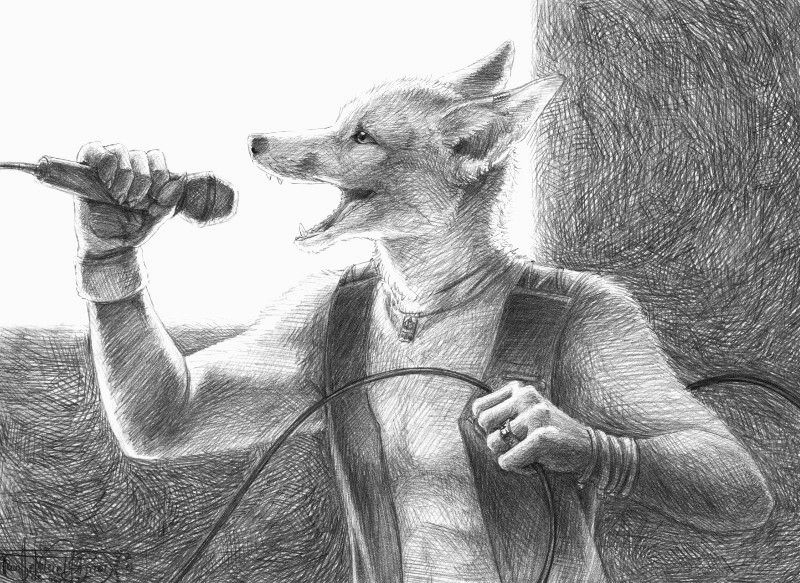 Watch
Another old piece. I think I drew this about 2,5 years ago (now we're getting to the really old stuff ... and I still got more).
Some of you might have seen this at EF or MMC already as I originally created this piece as advertisement for the Fureoke (Karaoke on Furry conventions) event that Eisfuchs hosts every year at Eurofurence and Mephit Mini Con.

[Sold]

Reply

Ohh, me like! This is really cool, especially it's all black and white.
I love how you can just tell how much fun that fox is having when
singing.
Reply

Looking at the thumbnail of this I first thought he was eating a hotdog
Now I'm hungry

Reply

Hell yeah, they do.

Reply

Reply

Yes, he does.

Sadly, I can't watch the video, Youtube tells me it's not available. :/
Reply

Reply