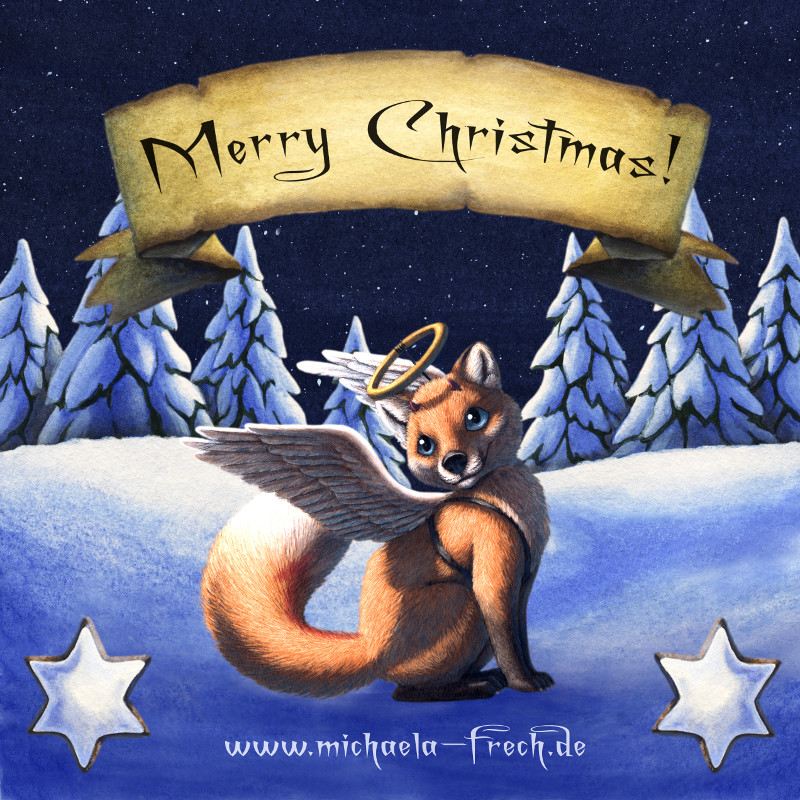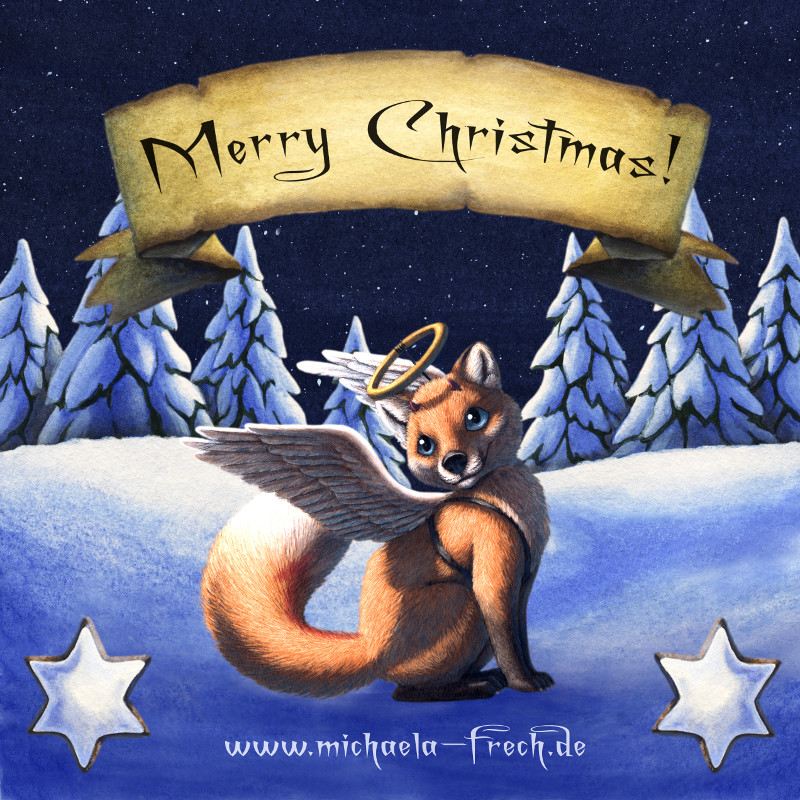 Hey guys! I know I'm very late, but I'm still alive and well, so I wanted to at least post my Christmas card, hoping you all had some nice and relaxing holidays as well as a happy new year.

Since I was sick during Christmas (and terribly busy before), this card is just some Gimp-magic ... thing. I hope I'll have time to paint a proper Christmas card next time around.
I hope you're all well, I'm still way behind regarding my art uploads, but maybe I'll manage to catch up some time this year. I think I'll upload the sketch commissions I did in November next. So ... stay tuned!


Nice card and well done! Thanks for showing and i hope, you had a nice late christmas as well and got good into 2018.

Reply

I see those adorable mini devil horns on the cutie's head. Glad to know you're feeling well now can't wait to see the sketches!
Reply

Of course, it's a fox, after all!

And thanks!

Reply

Glad you are better but are you feeling better? I hope you have some time for yourself love.
*hugs*
Reply

Well, I am happiest when I'm busy, so ... :') *hugs*
Reply

Reply

Probably for different reasons, though, right?
Reply

Well better late then never ( I'm always late in that kind of thing ), I wish you a good year!

Reply