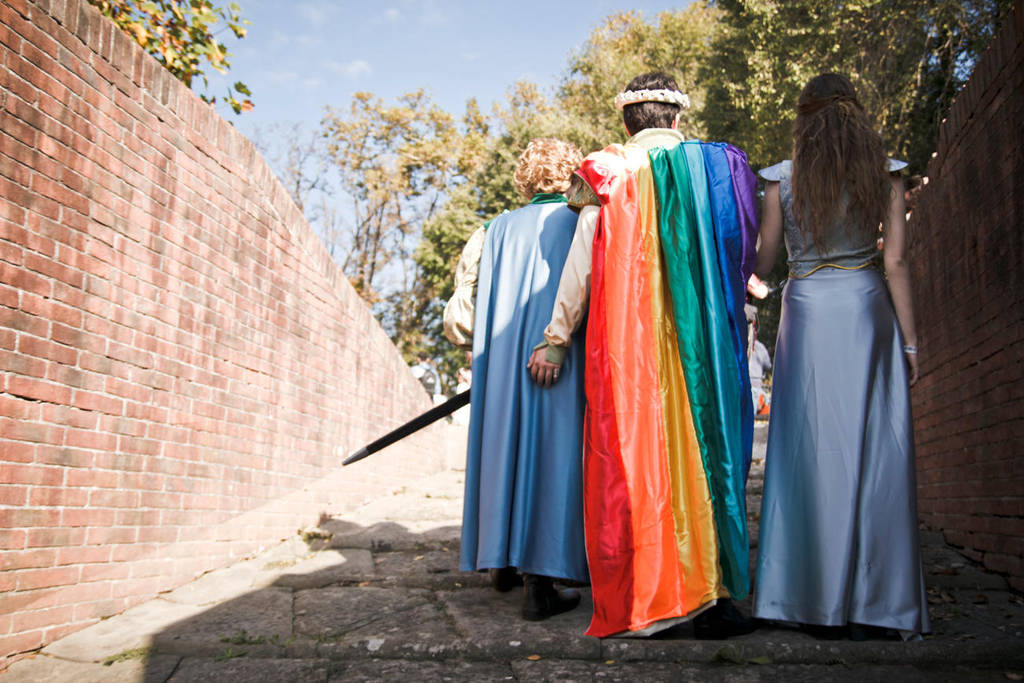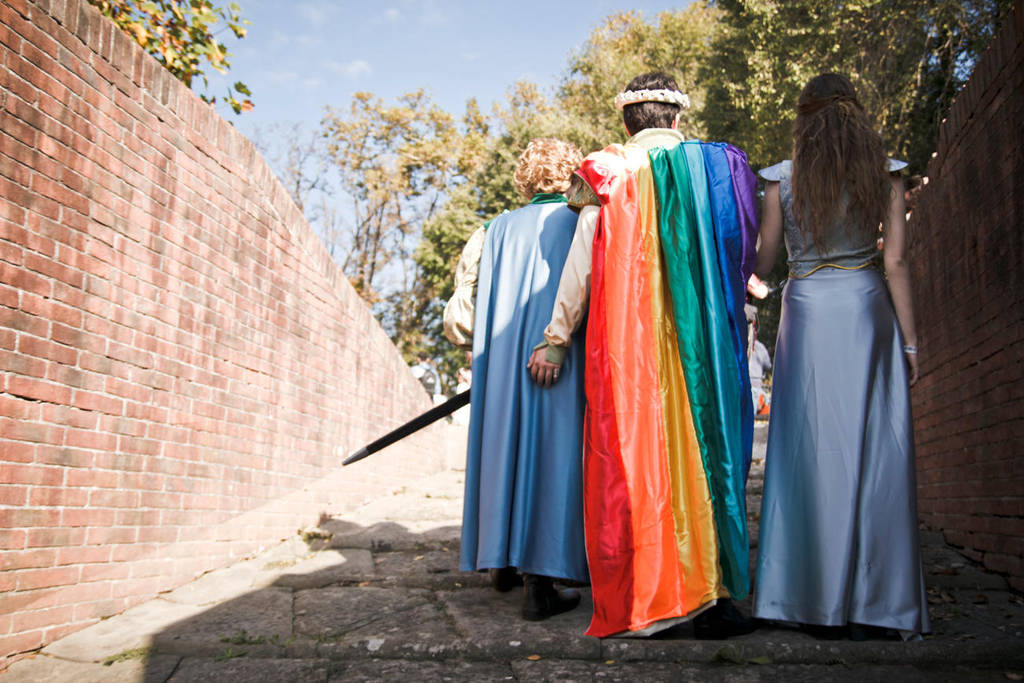 Watch
< Triangle: Geometric shape that often makes her happy marriage. > Anonymus
King Renly Baratheon, rightful ruler of Seven Kingdoms of Westeros, and his acquired family, the Tyrell.
His wife and his lover, Loras.

Loras: Daniele
Margaery: Carolina

Foto di: Sara Zizza
© Game of Thrones Cosplay

Follow or joing Game of Thrones Cosplay on its Official Facebook page: www.facebook.com / GameOfThrones ...



the cloaaaaaaaaaaaak !!!!!


Reply

Cuz it's so cool ! Ahaha
By the way we decided to create the seven cloacks with only one color, the specific color of the character. For example Ser Emmon Cuy is the Yellown one and we made his cloak only with yellow fabric.
Renly is their king and the person who they must procet, so we decided to made his royal cloak with all the seve colours to represent the rainbow as the union of the singol Seven Chose in the figure that they have choose to serve.
Reply

Love it!! *w*
But why is Renly wearing the rainbow cloak of his own Kingsguard? x)
Reply