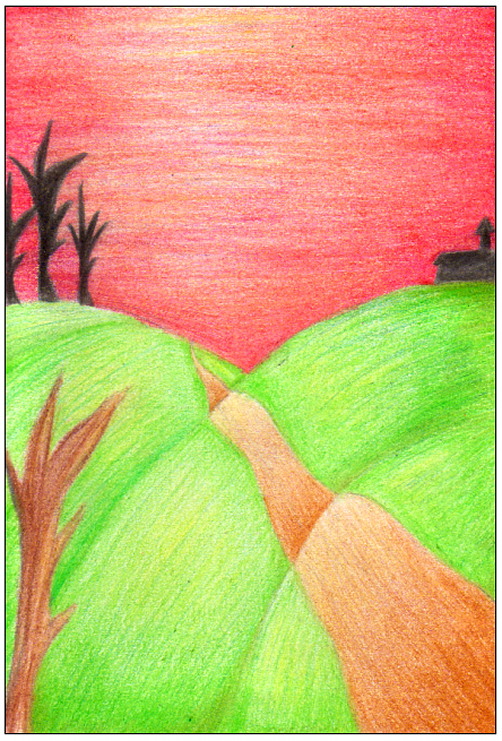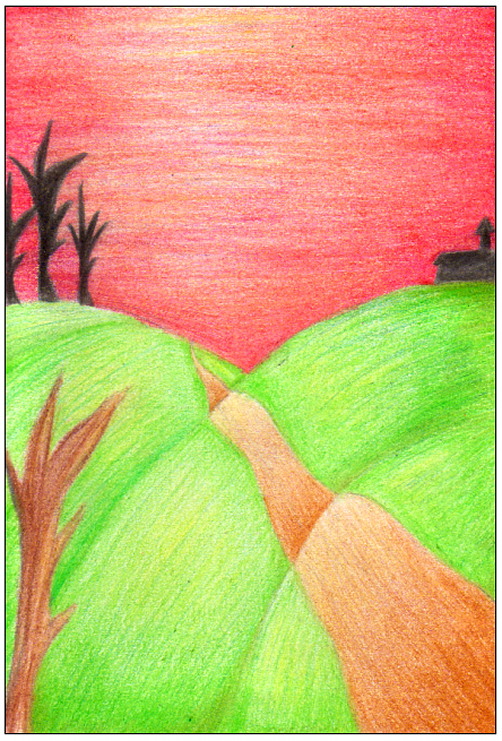 Watch
"Don't look back."
Colored pencils.


It's very simplistic and beautiful at the same time like the different tones you have used and the color of the sky is great. also like the road on the hills very surreal.

really like it so I am going to fave it now.
Reply

Very nice! Especially the colors you used, they are beautiful

Reply

i love how you blended the colors . especially on the red background . nicely done .

Reply

I really like the color choices here! You've done nice work with the blending. It looks like the cover to an interesting book or something.
Reply

that is awesome! The road is fantastic and the church in the back ground is awesome as well. It reminds me of staying on a path.
Reply