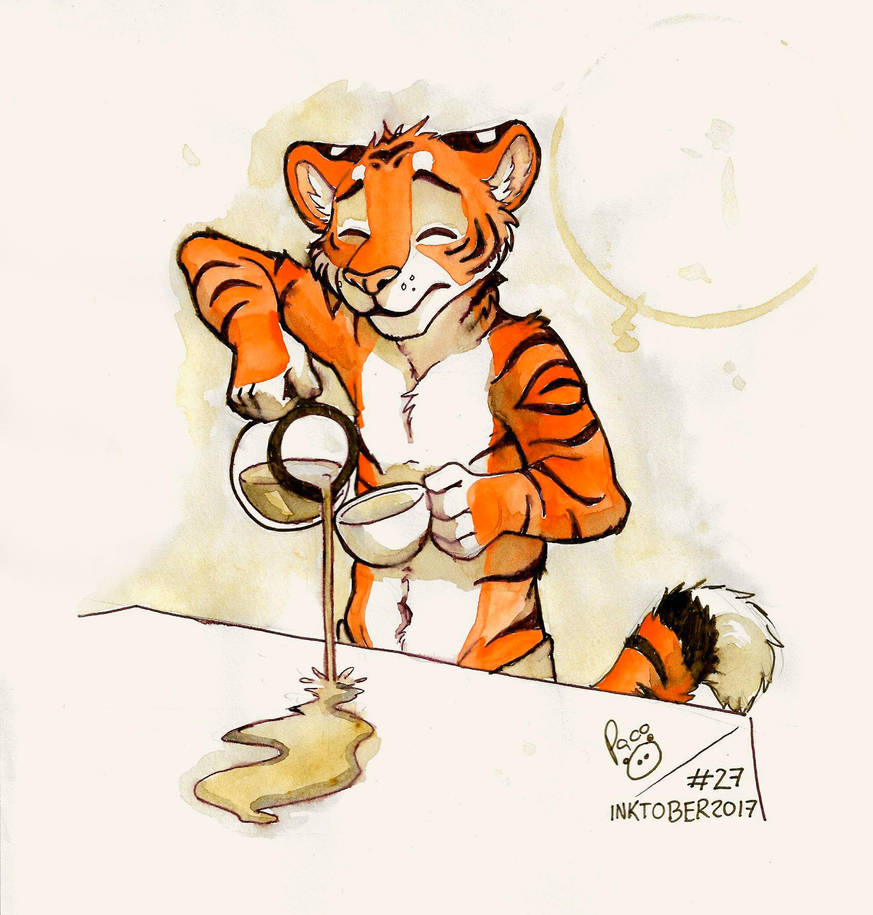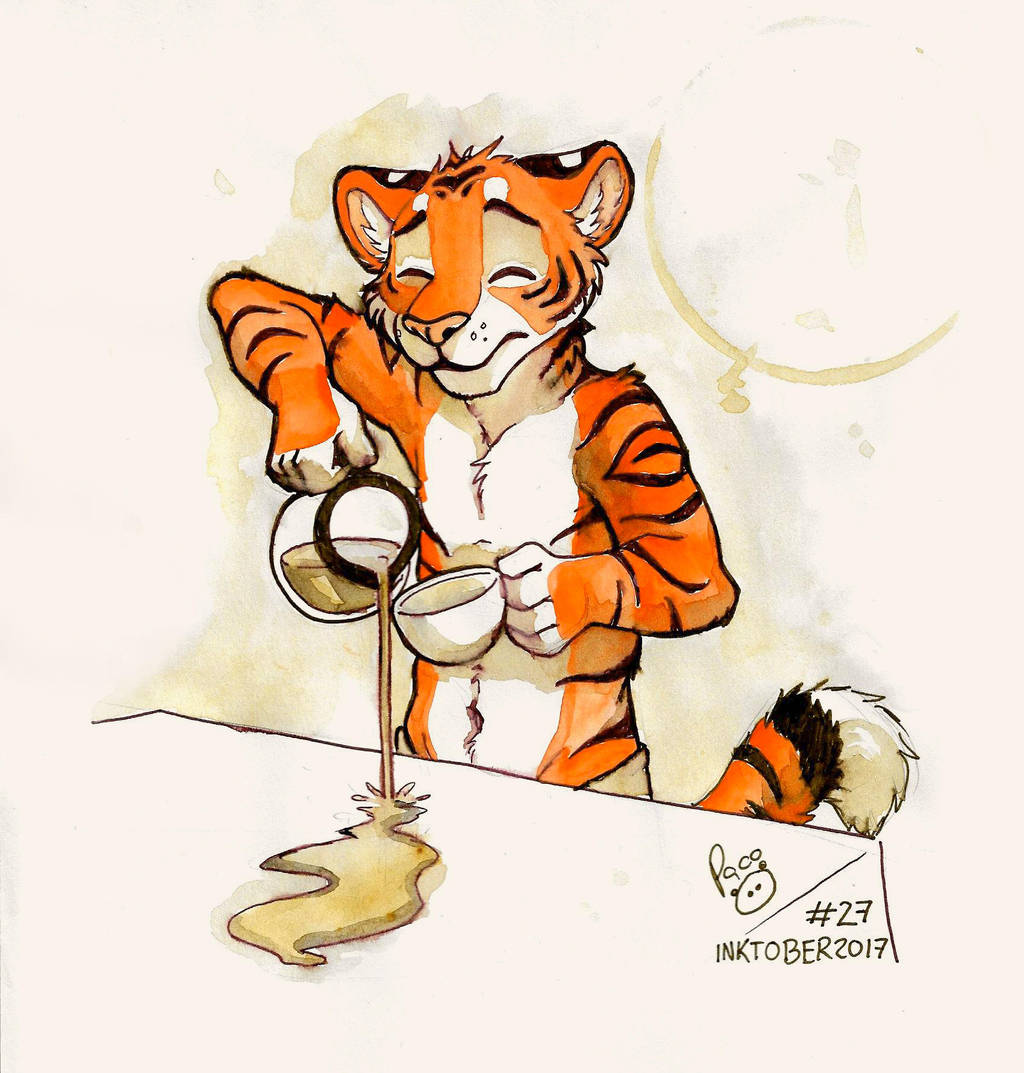 October 27th
Morning coffee
Poor Tiger!!
Ruka has not awakened at all, look what a mess he's doing with the coffee.
I also did a mess with coffee at painting this, I decided to paint coffee with real coffee

it smelled nice at first, and it was really fun to do it this way.
Pic for Ruka, gift by Flip Bunny