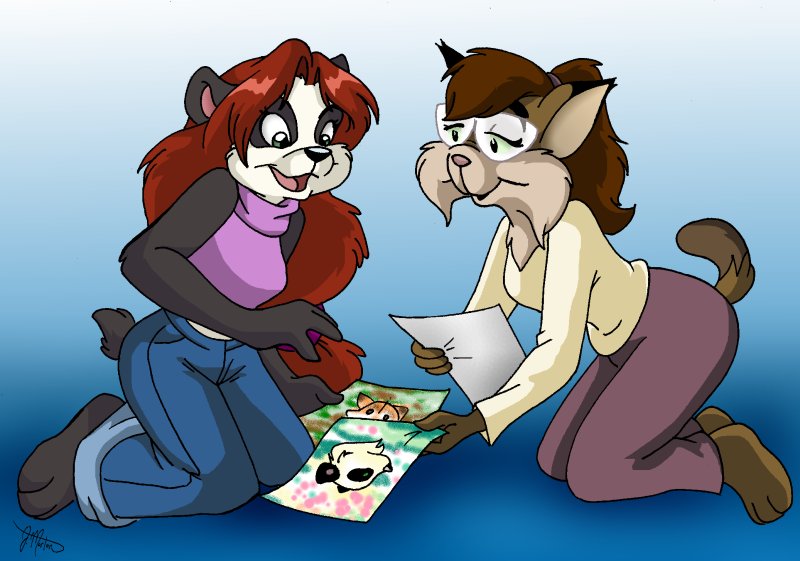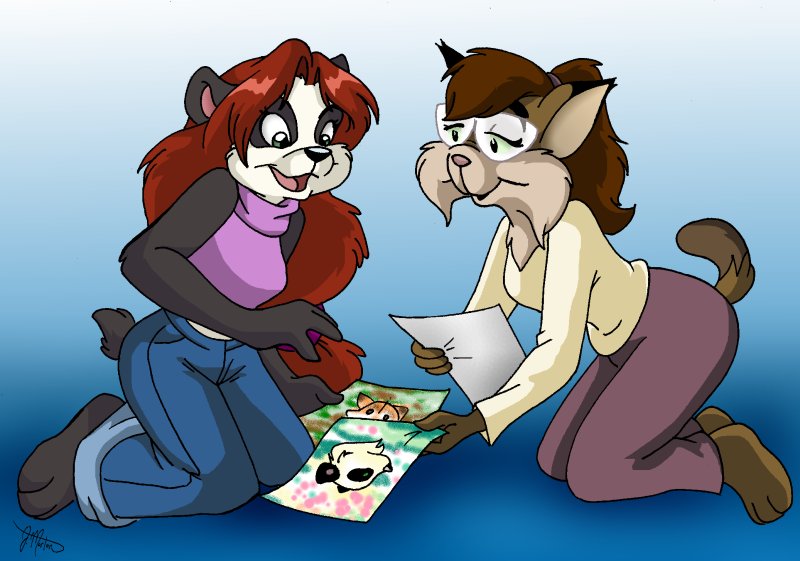 Watch
Ceri shares some of her art work with her fellow artist
Ceri Bob Cat is TM & © of Vicki Fox Production Inc
www.vickifox.com/

Wait, Ceri is a real name? o.O
Reply

That's how it's spelled in the comic.
Reply

Aw.
It's a great name, but it is also the only remaining alien family name from a story I wrote at 16 that has survived unedited through the years.
The goes the a bit more of the originality of my teenage self. But at least it is a name shared with what seems to be a nice character. And the aliens in question were quasi-feliform, so...
Reply

Oh wow! What were the odds?
Reply

It is a pretty short name and uses the standard English alphabet, so probably not astronomical. But of the names matching, of finding out they do, and of there being any similarity at all between the characters, including them being designed in the late 90's... now that is a bit more on the extraordinary side.
Reply

It's always a great feeling when you meet a fellow artist and share your work with them and they share their own with you. Someone to talk art and ideas with. You've captured that kind of encounter well.

Reply